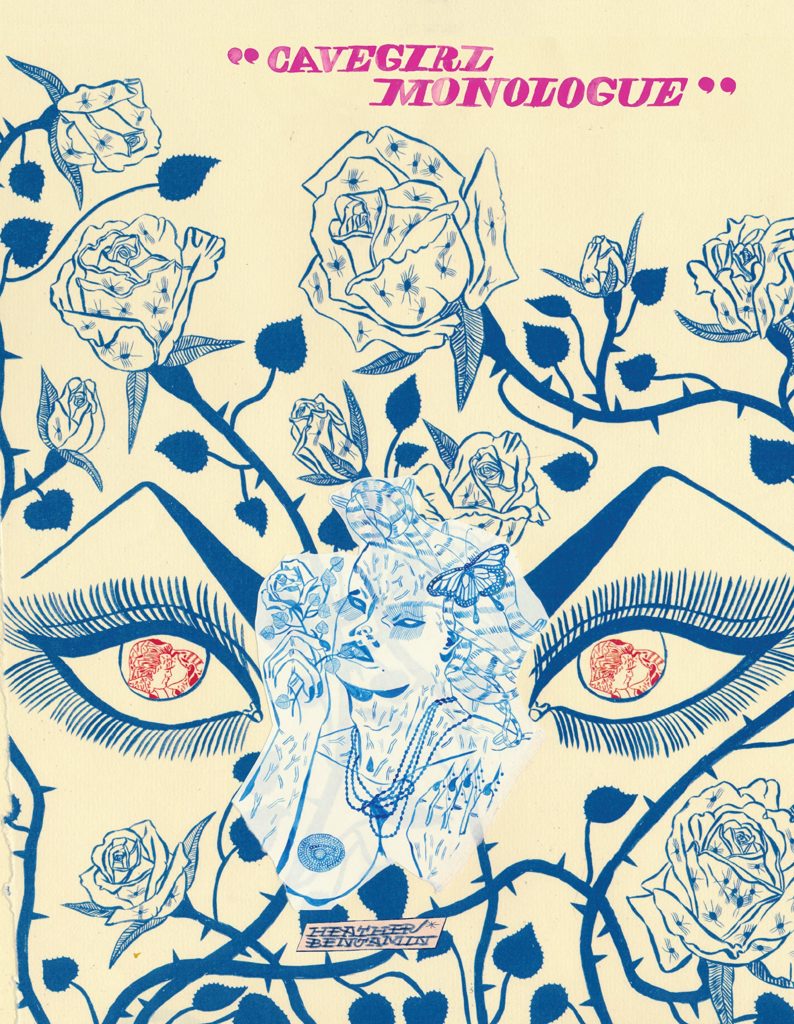 Cavegirl Monologue by Heather Benjamin (Sacred Bones Books) $35 – Cavegirl Monologue is artist Heather Benjamin's most substantial collection to date and displays her art on paper and on canvas, the latter of which is a first for her.
Zines
Primordial Cooch #2 by Caroline Paquita $5
Alejandro #1 Photo Zine by Alana Derksen $20
Sneak Peeks and Coming Attractions $3
Still Dancing On My Own: A Robyn Fanzine by Rachel Pallmeyer $3
Zines by Dan Kelly, $2 each: Hydeaway, For Your Consideration
Here's How the Sausage gets Made: A Few Thoughts on Desire by Emma Casey $2
BGMPDG #1 $5
HARDCORE ARCHITECTURE: THRASH ADVERTISING: Paper Ephemera from Underground Zines 1980-1990 (Half-Letter Press) $20
BREAK DOWN WORKBOOK #4—SONIC MEDITATIONS: IMMERSIVE ECOLOGICAL ENTANGLEMENT, VOL. 2 by Brett Bloom & BKDN BKDN (Half-Letter Press) $6
Scaffolding #1 by Ruby Miller and Idene A $10
Zines from Diaspora Savant Press: BLCKMZIC #1 Black Banjo $12, And Then There Were None: Sanctuary, Migration, Gentrification and the Vanishing Metropolis $15, And Now My Watch Begins: Almost Six Years of Sobriety My Way aka Staying Sober While Staying Woke $12 & more
Comics & Minis
Comics by Bacteria by J. Bladder: Pickles Dickson $1.50, Bacteria $3.50
Fungirl Origins #1 by Elizabeth Pich $10
Venus Riff Presents Wild Card by Teylor Smirl and Johari Mayfield $5
Graphic Novels
Brat by Michael Deforge (Koyama Press) $19.95
A House in the Jungle by Nathan Gelgud (Koyama Press) $24.95
The Comic Book Story of Professional Wrestling: A Hardcore, High-flying, No-holds-barred History of the One True Sport by Aubrey Sitterson / Chris Moreno $18.99
Neil Gaiman's Likely Stories by Neil Gaiman & Mark Buckingham $17.99
On a Sunbeam by Tillie Walden $21.99
Evie and the Truth About Witches by John Martz (Koyama Press) $19.95
Politics & Revolution Books
The Xenofeminist Manifesto: A Politics for Alienation by Laboria Cuboniks $12.95
Homosexuality: Power & Politics by Gay Left Collective $18.95
Unladylike: A Field Guide to Smashing the Patriarchy and Claiming Your Space by Cristen Conger & Caroline Ervin, illustrated by Tyler Feder $24
The Long Term: Resisting Life Sentences, Working Toward Freedom, editor Alice Kim (Haymarket) $18
Pink Triangles: Radical Perspectives on Gay Liberation, editor Pam Mitchell $18.95
A History of America in Ten Strikes by Erik Loomis $27.95
American Homo: Community and Perversity by Jeffrey Escoffier $18.95
Art Books
The Abcs of Style: A Graffiti Alphabet by Dana James $25
Outer Limits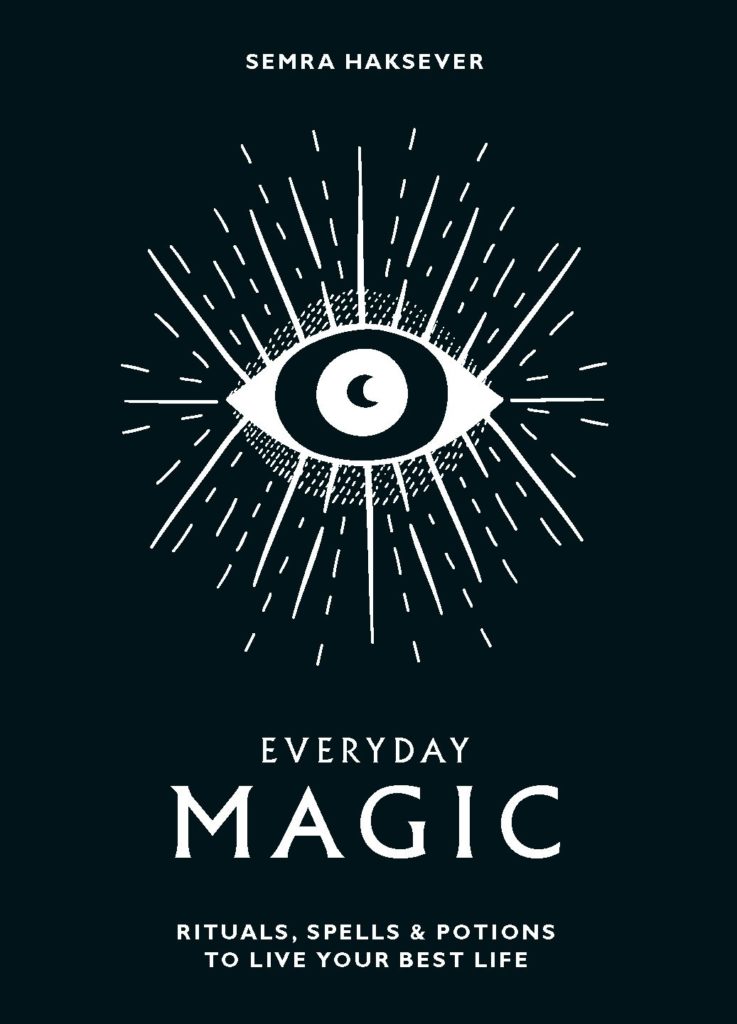 Everyday Magic: Rituals, Spells & Potions to Live Your Best Life by Semra Haksever $14.99
The Witchcraft Handbook: Unleash Your Magical Powers to Create the Life You Want by Midia Star $14.99
From Here to Eternity: Traveling the World to Find the Good Death by Caitlin Doughty $15.95
Clockwork Futures: The Science of Steampunk and the Reinvention of the Modern World by Brandy Schillace $15.95
Bong Appétit: Mastering the Art of Cooking With Weed, by the editors of Munchies $30 – Based on the popular Munchies and Viceland television series Bong Appétit.
Do Robots Make Love?: From AI to Immortality – Understanding Transhumanism in 12 Questions by Laurent Alexandre / Jean-Michel Besnier $12.99
The Butchering Art: Joseph Lister's Quest to Transform the Grisly World of Victorian Medicine by Lindsey Fitzharris $16
Under the Knife: A History of Surgery in 28 Remarkable Operations by Arnold Van De Laar $29.99
Music & Film Books
Songs of Love and Horror: Collected Lyrics of Will Oldham by Will Oldham $26.95
Why the Ramones Matter by Donna Gaines $16.95
Around the World In Eighty Record Stores: A Guide to the Best Vinyl Emporiums on the Planet by Marcus Barnes (Dog N Bone) $14.95
The Flame: Poems Notebooks Lyrics Drawings by Leonard Cohen $28
A to Z Great Film Directors by Andy Tuohy $14.99 – A design-led reference book with art, text, infographics and more!
Fiction
Paradise Rot by Jenny Hval $16.95
Fresh Complaint: Stories by Jeffrey Eugenides $17
Sexxxy
Balls Deep by John Maggie $10
Magazines
Uppercase #39 $18
Lit Journals
The Point #17 Fall 18 Beethoven and Blackness $14.99
For the Kiddies
Lowriders: Blast from the Past by Cathy Camper $9.99