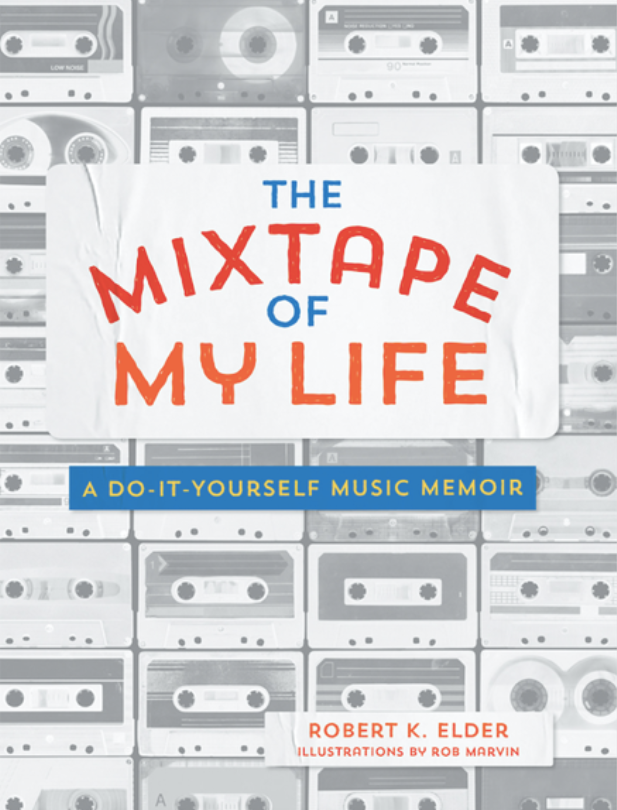 Award-winning author, former rock photographer and journalist Robert K. Elder has composed the perfect walk down music memory lane in THE MIXTAPE OF MY LIFE: A Do-It-Yourself Music Memoir (Running Press; Trade Paperback Original; ISBN-13: 978-0762464074; 192 Pages/ $14.99).
THE MIXTAPE OF MY LIFE is a journal that guides user to write their autobiography through their music collection.
Sample questions from the book include:
What song or artist can't you listen to because of a past romance?
What songwriter lied to or misled you?
What song allows you to time travel — that brings back a time and place so strongly that it's palpable?
No matter which musical generation you belong to, or whether your musical tastes range from doo-wop to Daft Punk, THE MIXTAPE OF MY LIFE can be instant conversation starter among friends and family.
Also enjoy work from these fine readers!
Andrew Huff
Liz Mason
Lou Carlozo
"We all know that music is deeply intertwined with memory. The Mixtape of My Life is an astonishing tool for unlocking your long-forgotten histories."
—Jason Bitner, author, Cassette From My Ex: Stories and Soundtracks of Lost Loves
Elder is the author of seven books, including 2016's Hidden Hemingway. His work has appeared in The New York Times, Los Angeles Times, Boston Globe, Salon.com, and many other publications. He has worked for Sun-Times Media and Crain Communications, and is the founder of Odd Hours Media.
For more info, visit: mixtapeofmylife.com
Thursday, May 10, 7pm – 8pm
Free Event
Here's the Facebook Invite for this event!