UFO Presences by Javier Arcenillas (Editorial RM) $35
Zines
Client and Co-Conspirator: A Dialogue Between Two Sex Worker Advocacy Activists $3
No Bad Whores, Just Bad Laws, Support Hose Year One $5
Pussweek #3 by Bexy McFly $11.99 – By cats for cats!
Suitable 4 Framin #12 Jan 18 All Oakland Issue $10 – Graffiti zine.
Everything's Fine Chinatown by Iqvinder Singh $10
Hard to Love #6 Lung Static by Sara McHenry $3
How I Became a Butterfly by Nathan Margoni $5
Happy Tapir #4 Tom Cruise and Jim Harbaugh Had Sex In My Second Apartment by Johnny Masiulewicz $3
Lane With by Michael Solomon $12
tracts from PM Press, various prices:
Young CLR James: A Graphic Novelette by Paul Buhle
Events and Victims by Bartolomeo Vanzetti, Edited by Jon Curley
Heart X-Rays: A Modern Epic Poem by Marcus Colasurdo
Comics & Minis
Cool Girls Doing Things by Caroline Cash $5
Dentures in the Sink #1 by Sofia Diaz $7.50
Infinite Wheat Paste #4 by Pidge & Chase Hutchison $5
Crackle vol 1 by Phillip Maira $3.50
Isle of Flotsam #1 by Caleb $3
Agency by Tom McHenry $5
Graphic Novels
Flayed Corpse And Other Stories by Josh Simmons & friends (Fantagraphics) $24.99 – Brutal, deeply unsettling, and often hilarious stories from a master of modern horror comics. Also collects collaborations with artists like Anders Nilsen, Tara Booth, Eroyn Franklin & more!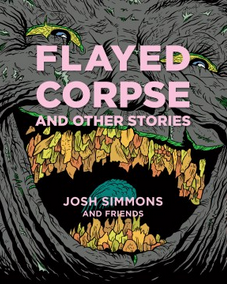 Kaleidoscope City by Marcellus Hall (Bittersweet Editions) $14.99
Glass Walker by Antoinette Lavin $15
Blazing Combat (Fantagraphics) $29.99 – Expanded edition reprint of the all-star war-comics anthology featuring all of Frank Frazetta's painted covers and exclusive interviews with Archie Goodwin and publisher James Warren. Plus work by John Severin, Alex Toth, Wallace Wood and many more.
ISNXO by Ivan Gugel Dawson $15
Art Books
Signal 06 A Journal of International Political Graphics and Culture, edited by Alec Dunn & Josh MacPhee $14.95 – International subversive graphic design edited by Justseeds folks.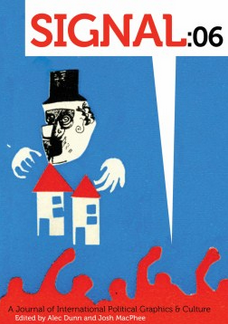 We Are Not Alone vol II Beings and Creatures from Somewhere Else by Brett Manning $20
Politics, Revolution & Current Events
Global Warming and the Sweetness of Life: A Tar Sands Tale by Matt Hern and Am Johal with Joe Sacco (MIT Press) $19.95
Yugoslavia: Peace, War, and Dissolution by Noam Chomsky, Edited by Davor Džalto (PM Press) $19.95
Fiction
The Scooter Chronicles: A Southern California Modyssey by Shahriar Fouladi $19.99
Atheist In the Attic by Samuel R. Delaney (PM Press) $14
Mayhem & Outer Limits
Inseparable: The Original Siamese Twins and Their Rendezvous with American History by Yunte Huang $28.95
Insects: An Edible Field Guide by Stefan Gates $16.95
Music Books
My Ramones: Photographs by Danny Fields (Reel Art Press) $39.95 – 200+ photographs from 1975-1977 taken by manager Danny "pulse of the underground" Fields.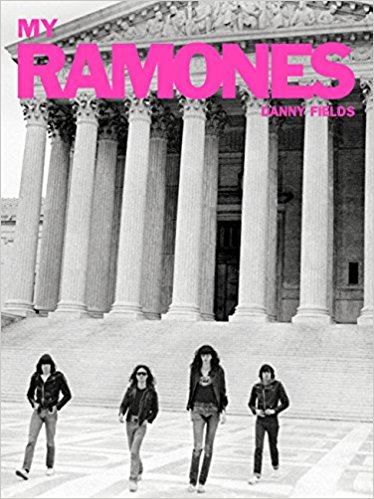 Magazines
Bust #110 $6.99
Hiss Mag #2 $20
Chap Books
Overtime Hour 47: The Death of DemiVer Data Services by Julie McNeely-Kirwan (Blue Cubicle Press) $2 – Georgia, a "good child"-type employee, has just discovered the truth about the company she works for.
Impressions In the Language of a Lanterns Wick by Jake Syersak (Ghost Proposal) $7
Fallout by Jose Nateras $5