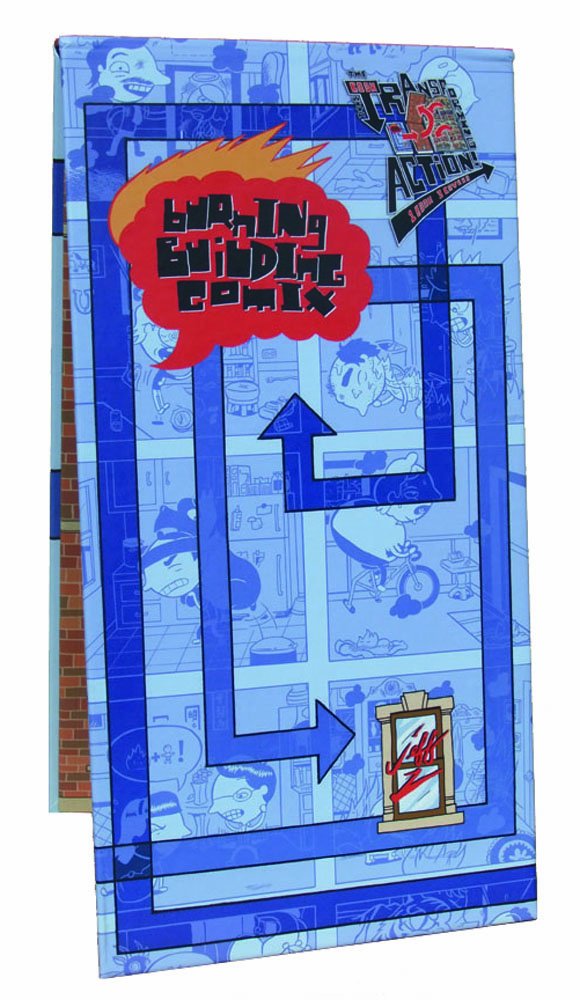 Chicago artist, Jeff Zwirek self-published his debut Graphic Novel, Burning Building Comix, in late 2012. Less than a year later, Zwirek's supply was nearly gone thanks in large part to the direct market distribution he received with Diamond Comics Distribution through alternative comic's publisher Top Shelf. After a spate of universal acclaim, Zwirek has gone back to press with a 2nd printing.  In that time, Burning Building Comix, was named in a few, year-end top ten lists, including USA Today, and it gained Zwirek the role of Slate.com's featured artist for their July book review section, which also called the book, "The most inventively made comic of the year." Join Jeff at Quimby's to celebrate the second printing.
"A Bold Exploration of the Form"  – The Chicago Tribune
Jeff Zwirek is the author of several self-published works, including Burning Building Comix, Jack Rabbit, BlackStar, Pinstriped Bloodbath, and many others. His work has been nominated for Ignatz and Space prize awards, and his work has been named a "notable comic" several times in the Best American Comics anthology. His freelance work has been seen on NFL.com, IFC, and ESPN. He is also one of the founders of, and continues to co-organize, CAKE (the Chicago Alternative Comics Expo).
Join Jeff at Quimby's to celebrate the occasion on Friday, August 15th at 7pm.