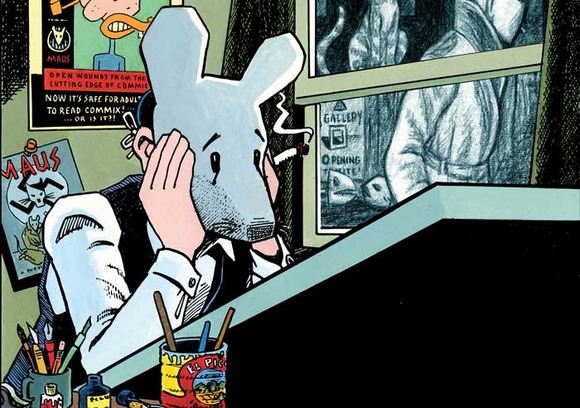 Two performances only
Sat, Jan 25, 2014 / 3 pm and 8 pm
Logan Center, Performance Hall
In his Pulitzer prize-winning masterpiece, Maus—a moving father-son memoir about the Holocaust drawn with cats and mice—Art Spiegelman changed the definition of comics forever. In WORDLESS!—a new and stimulating hybrid of slides, talk and musical performance—he probes further into the nature and possibilities of his medium.
A noted artist, historian and theorist of comics, Spiegelman collaborates with critically-acclaimed jazz composer Phillip Johnston, whose all-new scores performed by his sextet will accompany the cartoonist's personal tour of early graphic novels and their influence on him: silent picture stories made by early 20th Century masters like Frans Masereel, Lynd Ward and Milt Gross. As Spiegelman explores "the battle between Words and Pictures," he smashes at the hyphen between High and Low Art in a presentation featuring a new work drawn specifically for this project, "Shaping Thought."
The Logan Center is proud to host the Chicago premiere of Art Spiegelman and Phillip Johnston's WORDLESS!, an innovative show combining slides, talk, film, and live musical performance.