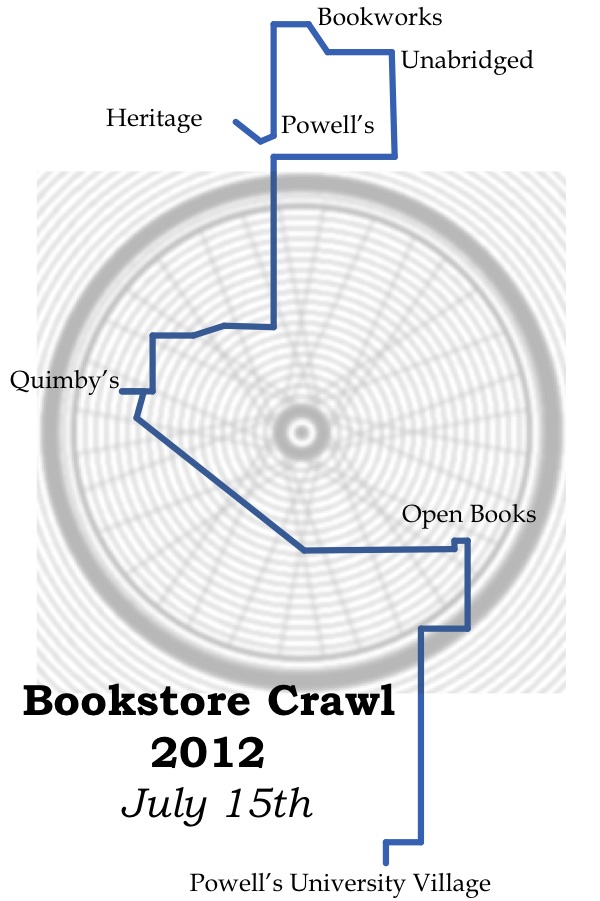 Participating:
Heritage Bicycles • 2959 N Lincoln Ave
Powell's North • 2850 N Lincoln Ave
Bookworks • 3444 N Clark St
Unabridged • 3251 N Broadway
Quimby's • 1852 W North Ave
Open Books • 213 W Institute Pl
Powell's • 1218 S Halsted St
Crawl starts at 1pm at Heritage Bicycles! Spend the day with your two favorite inventions, bicycles and books!
It finally ends at Powell's in University Village (1218 S. Halsted) for the opening of "Bike Crawl: An Art Show," which starts at 7pm.
Featured local artists: Kyle Baker, Todd Irwin, Deborah Maris-Lader, Jay Ryan, Maria Sanchez, Shawn Stuckey, Michael Una, and Julia Victor Curated by Kyra Termini

For more info, click the images above.