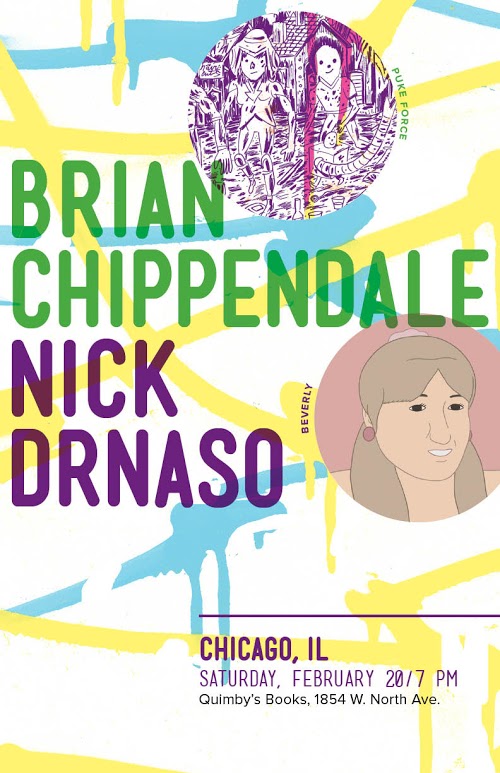 Brian Chippendale (Puke Force) is hitting the road with Nick Drnaso (Beverly). Cartoonist and Lightning Bolt drummer Chippendale's debut with Drawn & Quarterly is a dark and dense social satire that comments on social media narcissism, the malice of the right, and the hypocrisies of the left. Drnaso's Beverly delves into the barely repressed anxieties and obsessions of suburban teens. Join Brian Chippendale and Nick Drnaso for an evening of great comics and book signings!
Brian Chippendale is a musician and artist based in Providence, Rhode Island. He was one of the founding members of the Fort Thunder collective. Chippendale is the author of Maggots, If n Oof, and Ninja, and the drummer/singer half of the noise rock band Lightning Bolt. His most recent publication Puke Force comes out this Fall. More info here.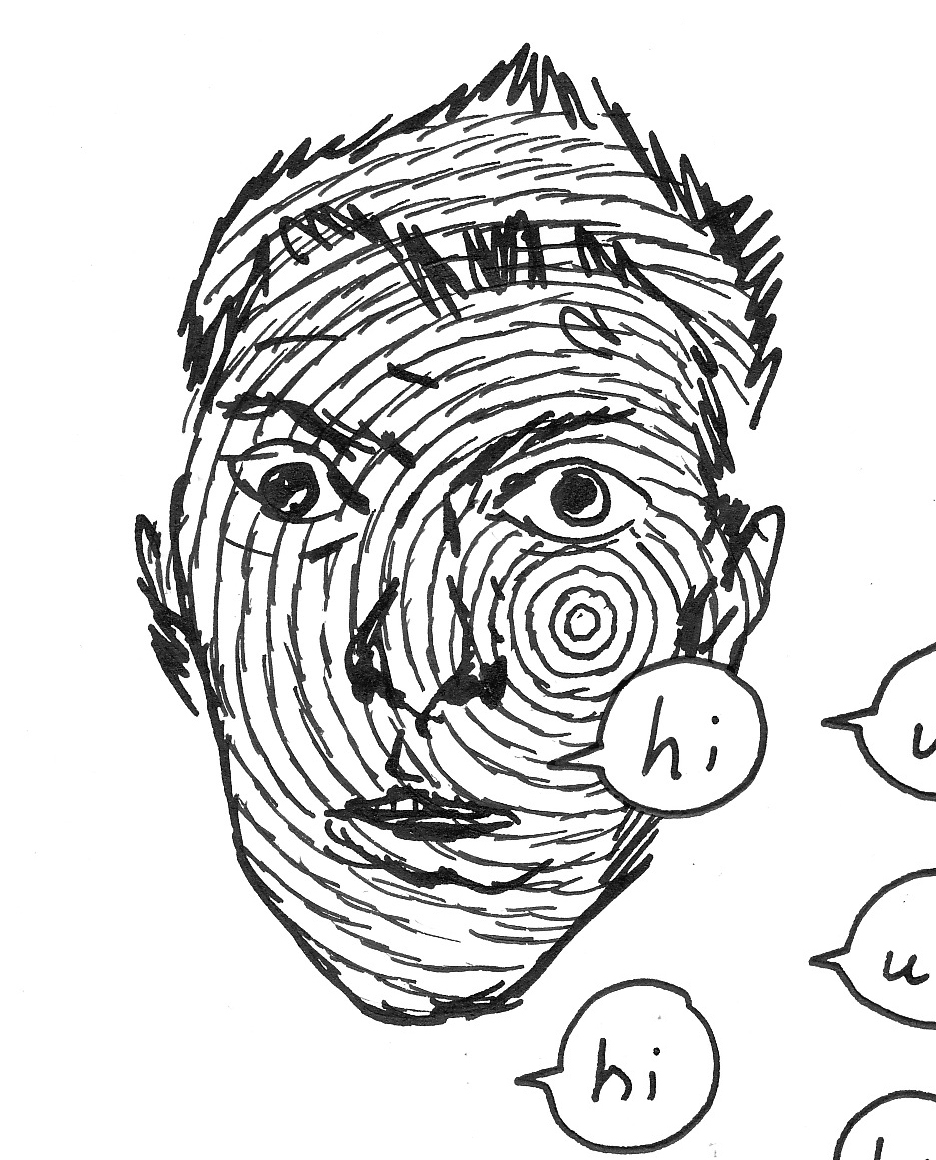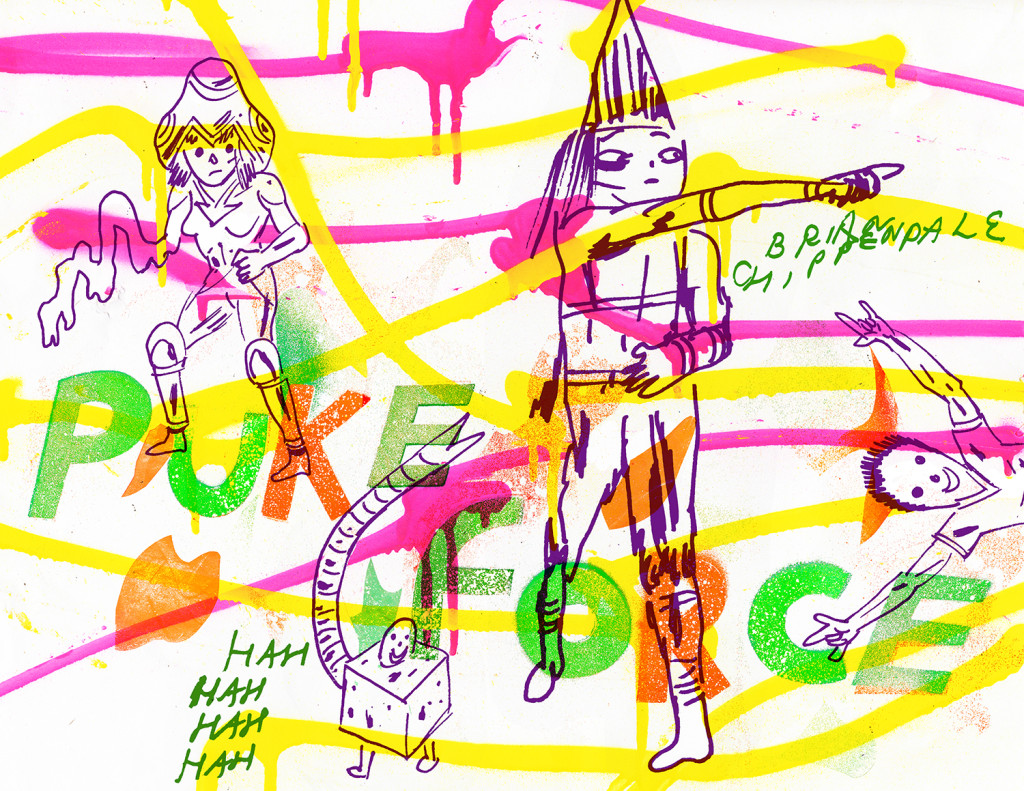 Nick Drnaso was born in 1989 in Palos Hills, Illinois. He has contributed to several comics anthologies, self-published a handful of comics, been nominated for three Ignatz Awards, and co-edited the second and third issue of Linework, Columbia College's annual comic anthology. Drnaso lives in Chicago, where he works as a cartoonist and illustrator. His debut publication Beverly comes out this Fall. More info here.
Click here to see the event invite on Facebook!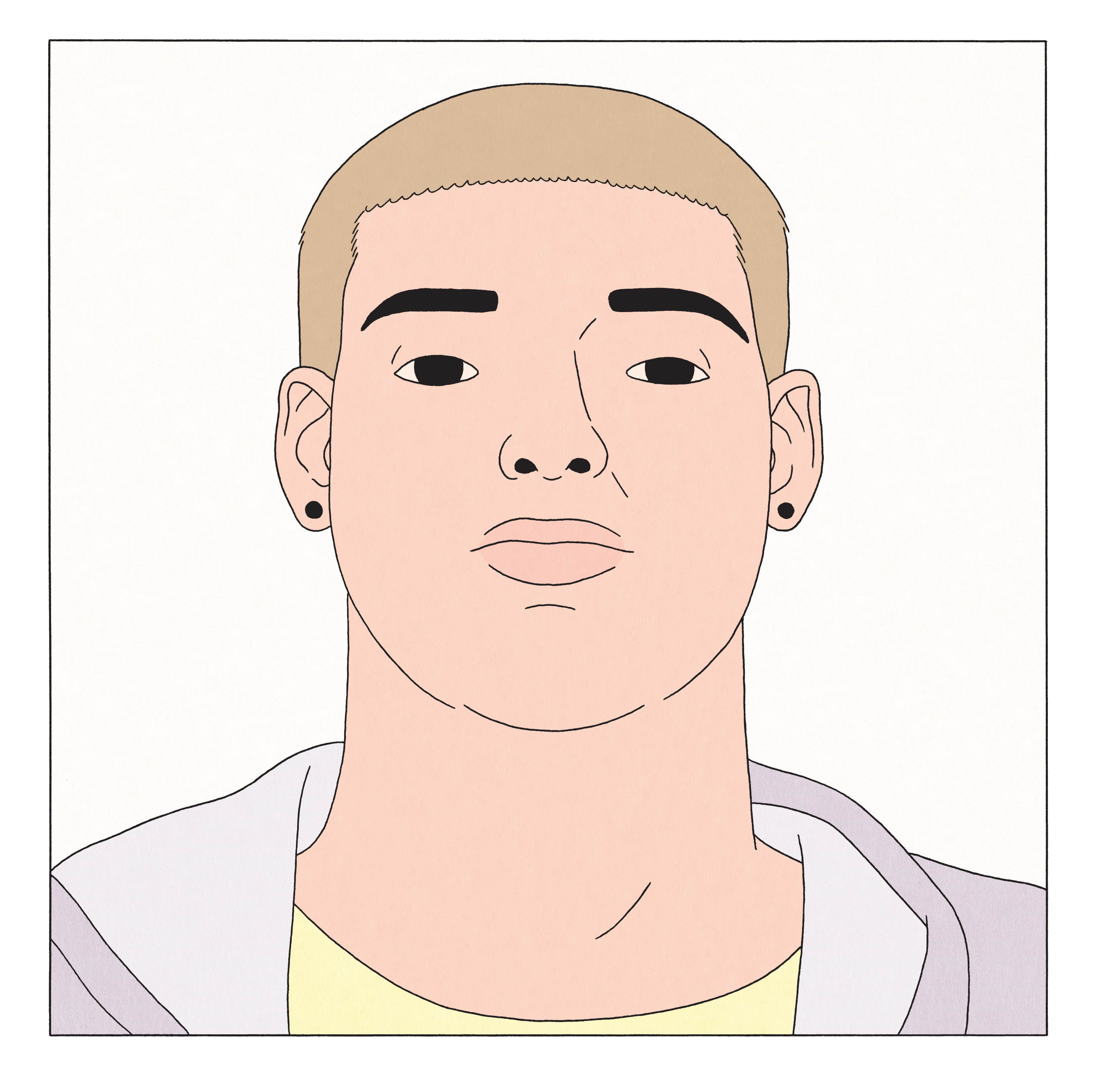 Click the links below to download pdf press releases about these titles from Drawn & Quarterly, the publisher: