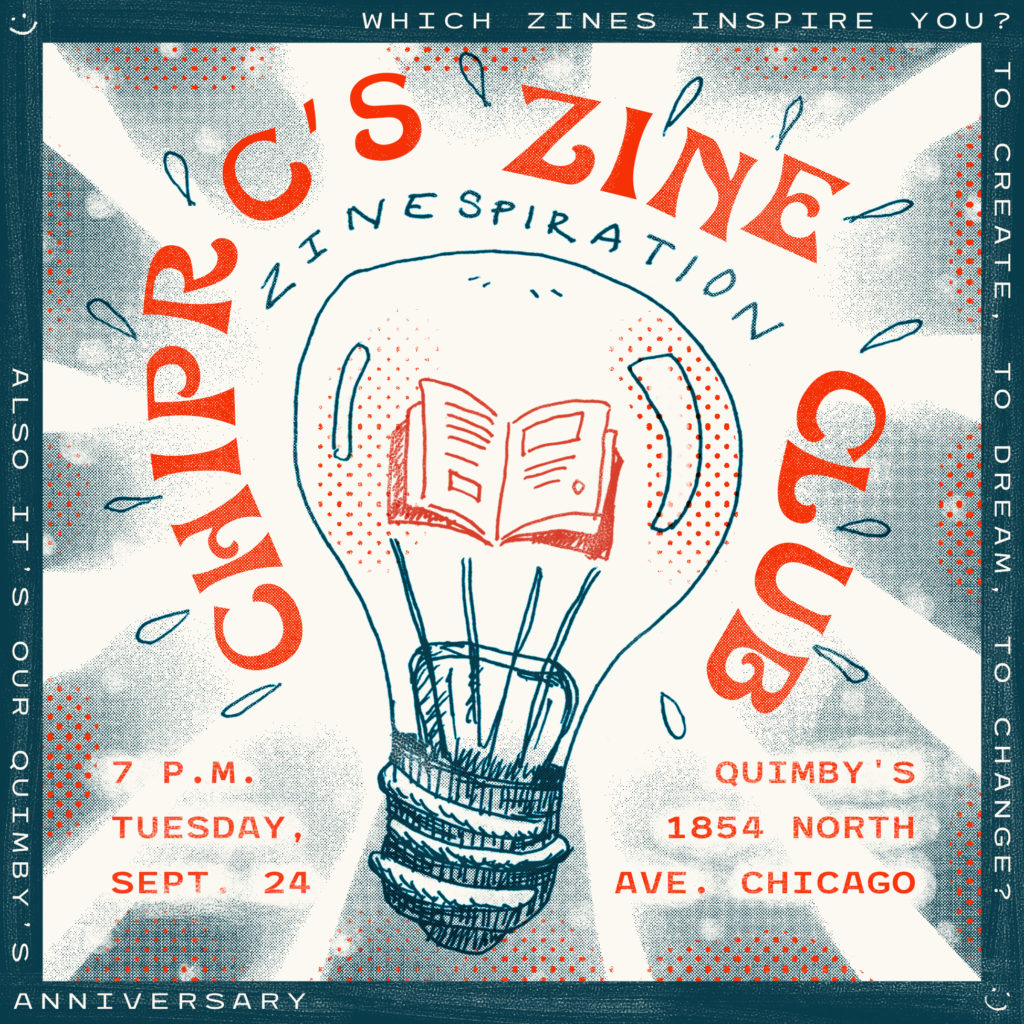 Which zines inspire you — to create, to dream, to change your life in big or small ways? This month, CHIPRC's Zine Club is celebrating the titles that provide us with Zinespiration! We'll also be commemorating Zine Club's one-year anniversary here at Quimby's, so please join us for the festivities and, as always, a fun discussion and snacks. Zine newbies and longtime enthusiasts alike are welcome!
CHIPRC's Zine Club, which is Chicago's only book club-style event for people who read zines, is produced by Chicago Zine Fest organizer Cynthia E. Hanifin. Thank you to Zine Club member Heather Anacker for suggesting this month's theme!
Here's the Facebook event link.
(flyer above by Anna Jo Beck)