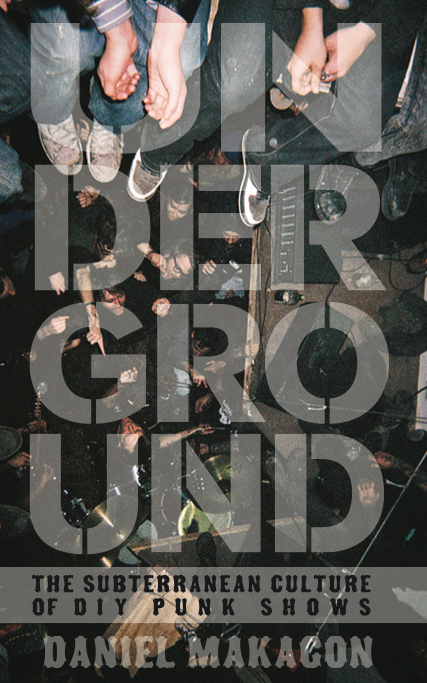 In Daniel Makagon's new book Underground: The Subterranean Culture of DIY Punk Shows (Microcosm), he writes about DIY punk shows in the USA. The book focuses on the development of a DIY punk touring network, the emergence of punk house shows, and the establishment of volunteer-run community punk show spaces. Makagon describes how DIY punk shows provide opportunities for punks to form communities and enact social and economic alternatives to top down mainstream music industry practices. Underground weaves interviews with punk band members and show promoters to flesh out an argument about the reasons why punk shows are at the core of doing DIY.
"Daniel Makagon was there, and he's likely forgotten more about DIY than many of you will ever know."
-Adam Pfahler, Jawbreaker
Patrick Houdek has been photographing punk shows for nearly three decades. He founded the P&S Productions cassette compilation label in the 1980s and was involved with early show promotion at Lost Cross house in Carbondale, IL.
Craig Kamrath has been photographing punk bands in the Midwest for the past ten years. He's documented long-lasting and short-lived show spaces in Chicago as well as some of the most important DIY spaces in the Midwest.
Patrick's photos and Craig's photos are featured in Underground.
For more info contact Daniel Makagon: dmakagon(at)depaul(dot)edu
Facebook event post for this event is here.
Tuesday, September 15th, 7pm – Free Event