Guests will be Joyce Rice and Kat Leyh of Symbolia Magazine.
Symbolia is a tablet magazine of illustrated journalism that pairs incendiary reporting with thoughtful illustration and comics, the first digital journal solely dedicated to the form. Symbolia was founded by Erin Polgreen  Joyce Rice. Deanna Zandt wrote for Forbes that, "Symbolia has accomplished two major feats: elevated the status of illustrated, sequential art as a form in a neglected space, and created a new space for us to reimagine what journalism can look – and feel – like."
Speaker Bios: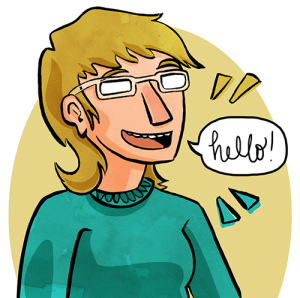 Joyce Rice
collaborates with artists to craft intriguing narratives that merge audio, animation, and hand illustration with high-quality journalism. A seasoned illustrator and interactive designer – and a specialist in sequential storytelling, interactive content and publication design – she's cofounder and creative director of the digital magazine 
Symbolia
.  Joyce publishes comics and drawings in a variety of independent magazines and comics anthologies, and has been self-publishing an ongoing diary comic – 
Bird Wizards!
 – since 2008. Her work has appeared in 
Columbia Journalism Review,
 has been written about in 
FastCo., Poynter,
 and other outlets, and she has spoken about the intersection of comics and journalism at the Michigan State University Comics Forum.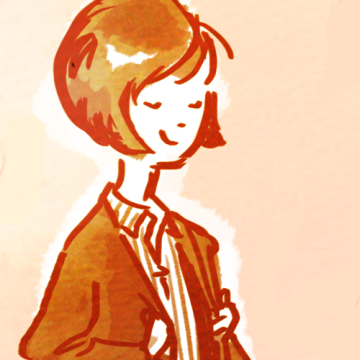 Kat Leyh
is a Chicago-based illustrator who somehow manages to draw for a living. When she's not doing that, she creates comics for fun. A few of Leyh's comics have been published by 
Yeti Press Comics
, and you can view more of her work at 
www.KatLeyh.com
.
Laydeez do Comics is a unique salon with a focus on graphic works based on life narrative, the drama of the domestic, and the everyday. Invited guest speakers have 10-20 minute slots to present works/ideas followed by a Q&A. Launched in London in July 2009, the group has now expanded to other cities, including Chicago. Quimby's hosts the Chicago chapter and it is usually the last Thursday of every month. For August the meeting is on Thurs, Aug 29th at 7pm.