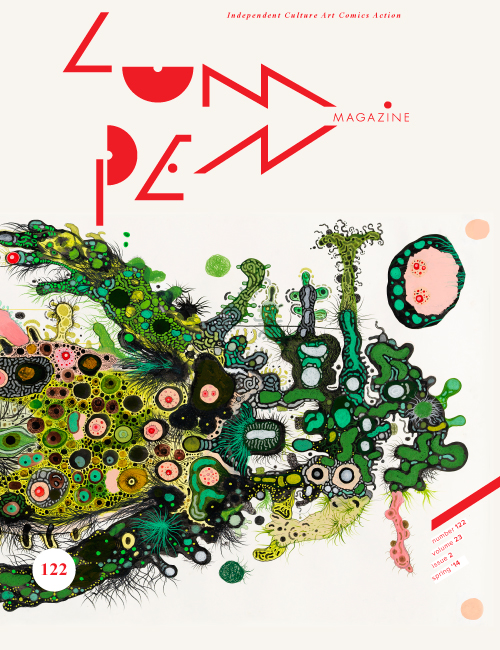 Lumpen #122 vol 23 #2 Spr 14 $10.00 – The annual Comics Issue. Contributors to Lumpen Magazine issue 122 include: David Alvarado, Max Bare, Nate Beaty, Ben Bertin, Michiel Budel, Kevin Budnik, Andy Burkholder, Jessica Campbell, Danielle Chenette, Ryan Travis Christian, Jo Dery, Krystal Difronzo, Nick Drnaso, Edie Fake, Leif Goldberg, Anna Haifisch, Sean Hernandez, Keith Herzik, Juliacks, Bret Koontz, Blaise Larmee, Sara Lietten, Ben Marcus & Nicole Ginelli, Marieke McClendon, Ian Mcduffie, Bernie McGovern, Lane Milburn, Jason T Miles, Max Morris, Onsmith, Paul Nudd, George Porteus, Eric Rivera, Otto Splotch, Joe Tallarico, Mike Taylor, Jeremy Tinder, Carrie Vinarsky, Leslie Weibeler, Lale Westvind. This edition of Lumpen is very limited!
Zines
Deafula #7 by Kerri $2.00
Smells Fingers vol 1 #6 Wonders $2.00
Thandi and the Importance of People 2012-2014 by Sema and Agatha $3.00
Margin Creep #3 $6.00
Star Spangled Angel #1 by Scott Roberts $7.00
Comics & Comix
Speed Guru of Acid Mother's Temple Vs. Plastic Crimewave by Plastic Crimewave and Makoto Kawabata (Prophase) $13.00 – A Comic book and record set (45) modelled on the 70s "Power" comic/45 sets, it is the cosmic tale of the meeting and subsequent superheroey/mystical rock n roll battle between these cross-continental psychedelic enemies! Written/plotted by Makoto/Crimewave and drawn by PCW!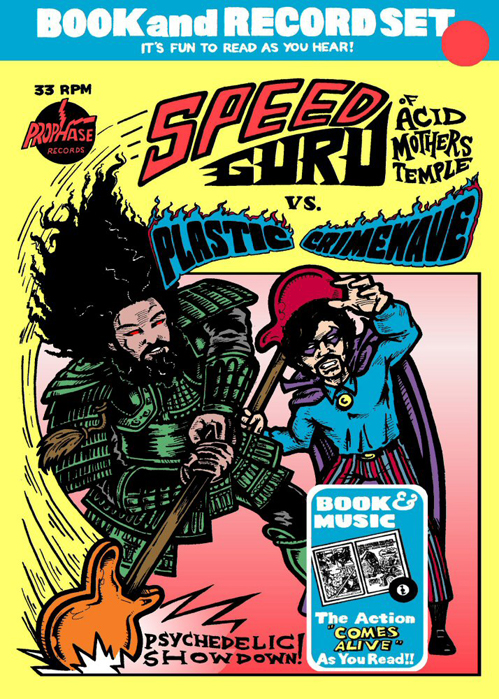 Ritual Three Vile Decay by Malachi Ward (Revival House) $6.95
Laskimooses #17 Kehkeytyva Kirjoitus & Laskimooses #18 Vankkumaton Keinulauta $7.00 each
Spider House by Nathan Veach $13.00
Famous Friends Comic Club vol #1 by Ben Crouse and Jacob Sluke $5.00
Graphic Novels & Trade Paperbacks
Poop Boobs Poo by Sam Sharpe $8.00
Strange Suspense: The Steve Ditko Archives vol 1 by Blake Bell (Fantagraphics) $28.99
Escapo by Paul Pope and Shay Plummer $24.99
Pirates In the Heartland vol 1 The Mythology of S. Clay Wilson by Patrick Rosenkranz (Fantagraphics) $34.99
Before Watchmen books in soft cover: Minutemen/Silk Spectre, Nite Owl/Dr Manhattan, Comedian/Rorschach $19.99 each
Judgement Day and Other Stories by Joe Orlando (EC Library, Fantagraphics) $29.99
Well Come by Erik Nebel $20.00
Bird Witch by Kat Leyh $20.00
Bad Ventures of Bobo Backslack by Jon Chadurjian (Adhouse) $14.95
Art Books
Death is Not The End: The Work of Alexander Heir (Sacred Bones/Circadian Press) $25.00 -Heir has been so prominently involved in designing, printing and producing for countless artists that over the years his work has become one of the defining aesthetics in the contemporary underground punk scene. Previously, these illustrations have only adorned 7-inch record jackets and Xeroxed flyers across the international punk underground, but now Sacred Bones Records is offering a new collection of the artist's finest illustrations. 164 pages. Housed in a deluxe 9.5 x 7.75-inch foil-pressed slipcase.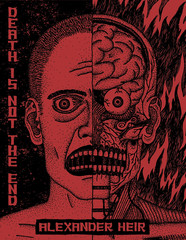 Outer Limits & Mayhem
Wear Your Dreams: My Life in Tattoos by Ed Hardy $15.99
Grimoire Of the Thorn: Blooded Witch Mastering the Five Arts Of Old World Witchery by Raven Grimassi $19.95
Gentlemen Bootleggers: The True Story of Templeton Rye Prohibition and a Small Town In Cahoots by Bryce T. Bauer (Chicago Review Press) $27.95
Music Books
Cowboys and Indies – Epic History of the Record Industry by Gareth Murphy $27.99
Dead Kennedys: Fresh Fruit For Rotting Vegetables, The Early Years by Alex Ogg, illustrations by Winston Smith and photographs by Rudy Ray (PM Press) $17.95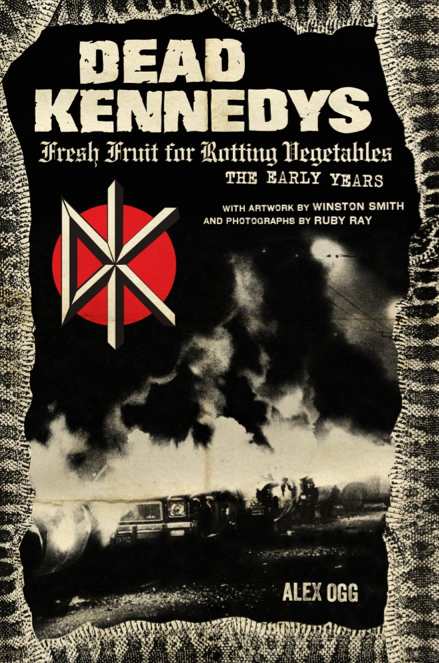 DIY
Think, Act, Eat – A Sea Shepherd Chef's Vegan Recipes by Raffaella Tolicetti (Microcosm) $19.95
Veggienomics: Thrifty Meat Free Cooking At Its Best by Nicola Graimes $24.95
Politics & Revolution
New Forms of Worker Organization: The Syndicalist and Autonomist Restoration of Class Struggle Unionism by Immanuel Ness (PM Press) $24.95
Fiction
Raising Hell Plus by Norman Spinrad (PM Press) $12.00
Night Burger by Jason Sarna $15.00
Assault Rifles and Pedophiles: an American Love Story by Brian Krans $14.99
Jesus Was a Vampire by  E. Val Lynn Doll $18.00
King Shit  by Brian Alan Ellis $6.00
Concrete Fever by Nathaniel Kressen $16.00
Magazines
VNA #26 $13.50
Harpers Magazine Jul 14 $6.99
Poetry & Lit Journals
First Line vol 16 #2 Sum 14 $3.00
Uncut Ultimate Music Guide: The Cure $14.99
Vodka Orange Sunday  by Tony Nesca $12.00
Reminder Announcement! VERSION 14: THE PLACEMAKERS starts today! The festival highlights projects and people that engage the public interest and promote the cultural use of public space. This year's fest will be a journey through a variety of places around town, including mini markets, festivals, artist warehouses, exhibition platforms, public art projects, bar-b-qs, tours and communal activities that  highlight the best practices of a range of projects seeking to radically change the fabric of our cities. For more info, see versionfest.org.