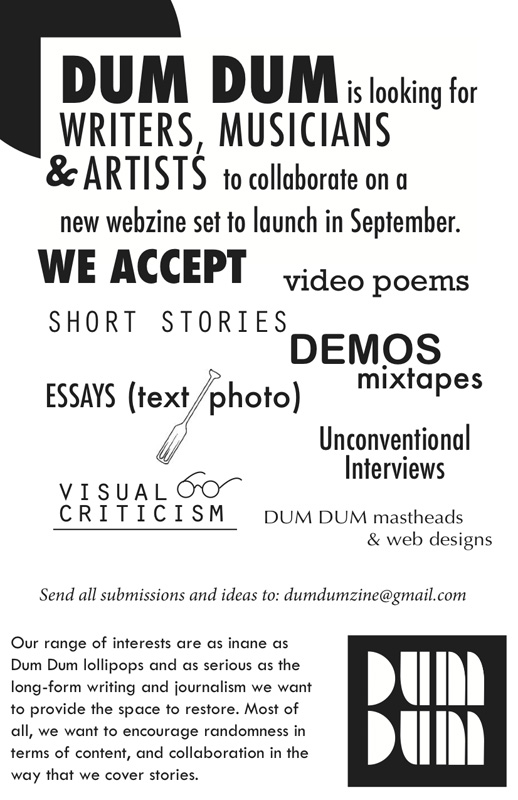 Also, here's more info from the publisher:
DUM DUM, a literary and journalistic webzine launching this September, is inviting artists to GET DUM and experiment with the publication's identity. Submit your illustrations, photography, typography, and design ideas for the DUM DUM masthead by August 1, 2011. Mastheads must be restricted to the shape of a square (12 inches at 300dpi), and include the word DUM DUM (either upper or lower case, up to you!). Submissions will be featured live on the website on a revolving basis, and eventually used for the zine's various printed media after the publication crosses over from the Web. All submissions will be credited and will include a link to the artist's website. Please see flyer for more categories and ideas!

All other submissions (writing, mixtapes, etc) are due August 1st to be considered for the first issue, but we accept submissions on a rolling basis as well!