Just a reminder that tonight artist David Shrigley will be here at 7pm. See you then!
No surprise what tops the list of bestellers — a new issue of Crap Hound and a new issue of Optic Nerve! A double bubble of excitement!
1. Crap Hound #8 Superstition (Show & Tell) $12.00
2. Optic Nerve #12 by Adrian Tomine (D&Q) $5.95
3. Wallpaper Oct 11 $10.00
4. You Dont Get There From Here #20 by Carrie McNinch $2.00
5. Juxtapoz #129 Oct 11 $5.99
6. Burn Collector #15 by Al Burian (Microcosm) $3.00 – Al Burian takes on his new home town, Berlin with a little help from a Chicago All-Star team of Anne Elizabeth "Unmarketable" Moore and Liam "Secret Beach" Warfield.
7. Animal Sex You Might Not Want To Know by Isabella Rotman $3.00 – This mini is so good! It's a sly and pervy funny-as-shit guide to kinky sex in the animal kingdom. From ungodly long schlongs of Argentine lake ducks to pheromone-fueled Garter Snake fuckballs, Rotman's bestiary culls the cream of the crop from what sounds like some pretty extensive -uh- "internet research". -EF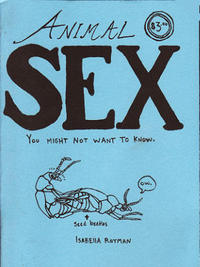 8. Neely Covers Comics To Give You The Creeps (Collectors Edition) by Tom Neely $6.00 – The calls are coming from inside the house as T.Neely does his number on 14 classic pulp comic covers.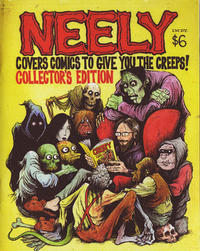 9. Filter #45 $5.95
10. OK OK You Smote Me Stories by Al Burian (Quimby's Exclusive) $3.00 – Quimby's alum and international zine curmudgeon Al Burian has crafted a new zine exclusively for the store, the second in our "Quimby's Exclusive" line of periodicals. In OK OK You Smote Me, Al takes us around the corner to his mayhem-prone stint on Wicker Park's Dean Street, unhexing his way-too-hexed apartment and watching the tumult as Old Chicago takes a scraggly, low-level "stand" against encroaching yuppie "neighborhood improvement". Compelling, humorous and wistful, with that trademark Burn Collector balance of heart and snark. -EF