ZINES
Radical Pet #6 by Margarat Nee $2.50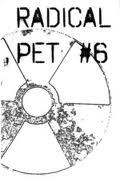 Found Magazine #7 Willis Earl Beal Special Collection: Limited Edition Acousmatic Sorcery 17 Song Debut Album $20.00
Translady Fanzine #1 by Amos Mac and Zackary Drucker $20.00
Show and Tell #8 a zine made with love in Bend Oregon by Rachel Lee Carmen $3.00
Phallic Titty Manifesto by Jackie Wang $1.50
Peops #6 by Fly $4.00
Great Anarchists by Peter Willis $3.00
Solidarity Unionism at Starbucks by Dniel Gross, Staughton Lynd and Tom Keough (PM Press) $4.95
No More Unicorns by Emilie Robin $5.00
Train Stories #2 by Dre CTA $1.00
Can of Air #1 by Peter E. Rosales $2.00
Shotgun Seamstress #5 $3.00
Bookstores and Baseball: 2nd Inning the Moneyball Issue by David Labounty $4.00
COMICS & COMIX
Feedback #9 by John Isaacson  $2.00 – Jon goes to a lot of punk shows. Then he does comics about them.
Everything Dies #7 by Box Brown $5.00
Get on My Horse by Robin Emilie $3.00
Captcha #4 by Jojo Sherrow $4.00
Devil Burger by Kevin Fair $10.00
French Toast Comix #6 Coffee and Beer Money by Becky Hawkins $4.00
Zegas #1 by Michel Fiffe $9.95
GRAPHIC NOVELS & TRADE PAPERBACKS
Habibi by Craig Thompson (Pantheon) $35.00 – New work from the artist of Blankets and Good-Bye Chunky Rice!
1-800 Mice HC by Matthew Turber (Picturebox) $22.95 – Finally! All in one place.
Love and Rockets New Stories vol 4 by Jaime Hernandez (Fantagraphics) $14.99
Pure Pajamas: A Handsom Treasure Trove of Scrumptious Visual Delights… by Marc Bell (D&Q) $22.95
Dawn of the Bunny Suicides by Andy Riley (Chronicle) $12.95
Hellboy vol 11 Bride of Hell and Others by Mike Mignola etc. (Dark Horse) $19.99
Hellboy vol 3 HC by Mike Mignola (Dark Horse) $49.99 – Collects Conqueror Worm and Strange Places.
New York Five TPB by Brian Wood and Ryan Kelly (Vertigo) $14.99
New X Men TPB 1 by Grant Morrison etc. (Marvel) $14.99
Astonishing X-Men TPB Xenogenesis by Warren Ellis and Kaare Andrews (Marvel) $19.99
ART & DESIGN BOOKS
Hip Pocket Sleaze: The Lurid World of Vintage Adult Paperbacks by John Harrison (Headpress) $22.95
Cut and Paste 21st Century Collage by Richard Brereton and Caroline Roberts (Laurence King) $29.95
Idols by Gilles Larrain (PowerHouse) $35.00
Rebus by James Jean (Chronicle) $45.00
What The Hell Are You Doing?: Essential David Shrigley (Norton) $35.00 – Thanks to everybody who came out to the David Shrigley event here at the store or the lecture at Columbia.
Old Mens Tattoos by Thomas Jeppe (Dokument) $29.95
Everyday Love: The Art of Nidhi Chanani $30.00 – Awfully cute.
Roma Omnia Vincit by JB Rock (Drago) $33.00
Graffiti 365  by Jay "J.SON" Edlin (Abrams) $32.50 – This book delivers the first real insider's view into the contemporary graffiti and street-art scenes, as well as their antecedents. A fun, wide-ranging survey of the international graffiti movement, this book uses more than 600 rare, previously unpublished, or legendary images to introduce and describe important artists—from Blade to Banksy—and styles—from bubble to wild. Along the way, Graffiti 365 covers different eras, cities, legendary walls and crews, police and public responses to graffiti, and more. Author J.SON, has been an artist and historian of the graffiti movement for decades—he started writing graffiti in 1973 and retired in 1984. Unparalleled in its breadth and depth of coverage, Graffiti 365 is a wide-angle snapshot of an entire movement.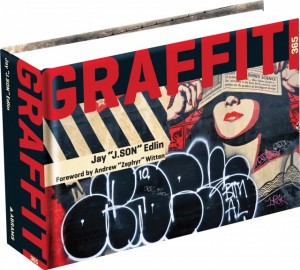 DIY
The Bust DIY Guide to Life: Making Your Way Through Every Day by Laurie Henzel and Debbie Stroller (Stewart/Chang) $29.95
FICTION
All The Pretty People: Tales of Carob Shame and Barbie Envy by Ariel Gore and Summer Pierre (Lit Star) $10.00
Temple of Air by Patricia Ann McNair (Elephant Rock) $16.00
Murder At Any Age by Tony DeMarco $14.99
Zippermouth by Laurie Weeks (Feminist) $14.95
Stories of Haven I ed. by Bob Nelson – An collection of stories from Anthology Magazine.
God Complex by Chris Titus $19.95
In Case You Didn't Hear Me The First Time by Sharon Skinner $7.99
Marks Night by Brian Schmarje $17.00
50 Plays Fifty Short One Act Plays by Joe Janes $25.00 – Don't miss Joe Janes here at Quimby's 10/1!
MAGAZINES
Color Ink Book vol 11 DIY Art Periodical $10.00
Bizarre #180 Oct 11 $10.50
Purple Fashion vol 3 #16 $45.00
Bust Oct Nov 11 $4.99
Razorcake #64 $4.00
Tape Op #85 Sep Nov 11 $4.95
Wax Poetics #48 $9.99
Harpers Magazine Oct 11 $6.99
Tattoo Revolution Oct 11 $11.75
POLITICS & REVOLUTION
Rogue: Searching For the Real Sarah Palin by Joe McGinniss (Crown) $25.00
Trans Love Radical Sex: Love and Relationships Beyond the Gender Binary by Morty Diamond (Manic D) $14.95
Obama: The Postmodern Coup – Making of a Manchurian Candidate by Webster Griffin Tarpley (Progressive) $15.95
Hillbilly Nationalists, Urban Race Rebels, and Black Power: Community Organizing in Radical Times (Melvilee) $16.95
LITERARY JOURNALS, CHAP BOOKS & POETRY
Origin of My Organs: Aching What You Did to Make My Throat Stop Working by Sarah Loudin $6.95
A Capella Zoo #7 Fall 11 $7.00
Prompts Prompted Spr 11  by The Creative Writers Guild of SAIC $5.00
Lady Churchills Rosebud Wristlet #27 Aug 10 $5.00
Waukegan Pepsodent Conundrum by G. Wallace $3.00
MAYHEM, MISCREANTS, MEMOIR & MISCELLANEOUS
Hack: Stories From a Chicago Cab (university of Chicago) $20.00
Crap I Bought on E-Bay: 101 Crazy Bizarre Seriously Weird Ridiculously Raunchy Items Exposed by Cary McNeal and Beverly Jenkins (Running) $13.00
Death In the City of Light: Serial Killer of Nazi Occupied Paris by David King (Crown) $26.00
Rude Hand Gestures of the World: A Guide to Offending Without Words by Romana Lefevre and Daniel Castro (Chronicle) $12.95
Stories in Reserve vol 1 by The Temporary Travel Office $15.00
Zombies Zombies Zombies: The Most Complete Collection of Zombie Stories Ever Published (Vintage) $25.00
Maybe He'll Grow Out Of It: Collection of 45 Outlandish Stories of Youth Idealism by Christopher Gutierrez $16.00
SEX & SEXY
RFD #147 Fall 11 $9.95
OTHER STUFF
Flavor Savers Mustache Chip Clips (Gama Go) $8.00
New assorted wrapping papers with such graphics as: Bacon, Fancy Moustaches, Pi, Cupcake! $4.00 per pack
Instantly Antique Wall Decals: 35 Peel and Stick Decals Easy to Apply and Remove by Julia Rothman (Chronicle) $24.95
Crazy new toys! Finger Pickles that make your fingers into pickles! Whaaaat? Yes! ($.75 each!) And Finger Narwhals!
Shark Attack Porcelian Mug $9.50 – So you look inside, and at the bottom there's a shark fin. Call the troops!
Individually Wrapped Bacon Candy $6.00 – It's all about the tin it comes in!
Old-Fashioned Bacon Candy Canes $4.50 – September is the new December.
Silver Fox Sly Ceramic Desk Organizer (Gama Go) $20.00
Blood Sucking Sour Candy Blood Cherry $1.50
Gummy Earthworms Candy $.32
Topps Wacky Packages Stickers Series 7 $1.99
Best of CGW Radio by The Creative Writers Guild of SAIC $6.00
Popcorn Jelly Beans $5.00