A major graphic novel event more than 16 years in progress: part one of the masterwork from the brilliant and beloved author of Jimmy Corrigan: The Smartest Kid on Earth and Building Stories.

Rusty Brown is a fully interactive, full-color articulation of the time-space interrelationships of a couple people in the first half of a single midwestern American day and the tiny piece of human grit about which they involuntarily orbit. A sprawling, special snowflake accumulation of the biggest themes and the smallest moments of life, Rusty Brown aims at nothing less than the coalescence of one half of all of existence into a single museum-quality picture story, expertly arranged to present the most convincingly ineffable and empathetic illusion of experience for both life-curious readers and traditional fans of standard reality. From childhood to old age, no frozen plotline is left unthawed in the entangled stories of a child who awakens without superpowers, a teen who matures into a paternal despot, a father who stores his emotional regrets on the surface of Mars and a late-middle-aged woman who seeks the love of only one other person on planet Earth.
CHRIS WARE is widely acknowledged to be the most gifted and beloved cartoonist of his generation by both his mother and fourteen-year-old daughter. His Jimmy Corrigan: The Smartest Kid on Earth won the Guardian First Book Award and was listed as one of the 100 Best Books of the Decade by The Times (London) in 2009. Building Stories was named a Top Ten Fiction Book of the Year in 2012 by both The New York Times and Time magazine. Ware is an irregular contributor to The New Yorker, and his original drawings have been exhibited at the Whitney Biennial, in the Museum of Contemporary Art in Chicago, and in piles behind his worktable in Oak Park, Illinois. In 2016 he was featured in the PBS documentary series Art 21: Art in the 21st Century, and in 2017 an eponymous monograph of his work was published by Rizzoli.
Chris Ware will be in conversation with Marnie Galloway.
Marnie Galloway is a Chicago cartoonist who makes literary & poetic comics that experiment with book form and narrative structure. She is best known for her Xeric Award winning wordless comic, "In the Sounds and Seas," which made the Notable Comics list in Best American Comics, and was highlighted in the Best Comics of 2016 by the AV Club. Other comics of note include Particle/Wave, published by So What Press; Burrow, self published with support from the Pulitzer Arts Foundation; and Slightly Plural, a short collection of poetry comics. She served as an organizer for CAKE, the Chicago Alternative Comics Expo, for four years, and has had comics published by the New York Times, Cricket Magazine, Saveur Magazine, Cambridge University Press, and Ask Magazine, where she currently works as the staff cartoonist. marniegalloway.com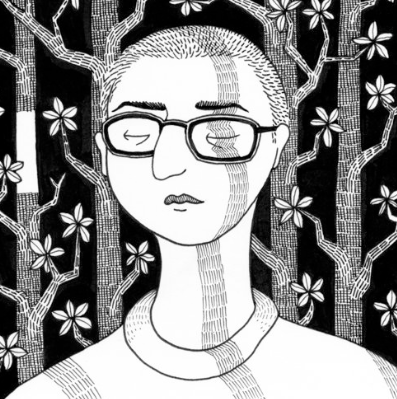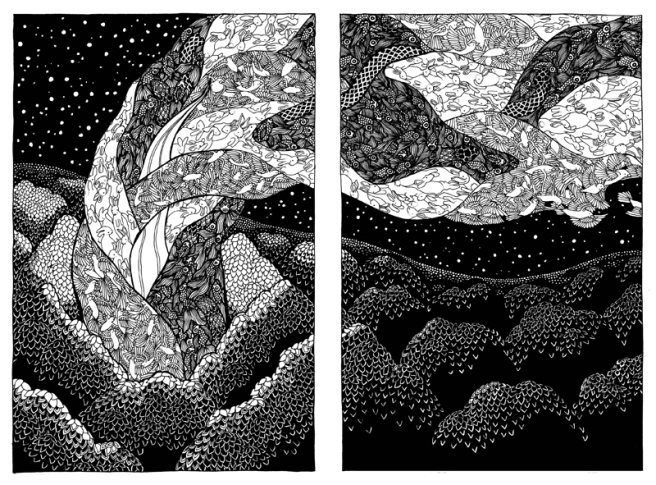 Advance praise for RUSTY BROWN by Chris Ware
09.24.29 | Pantheon | ISBN: 9780375424328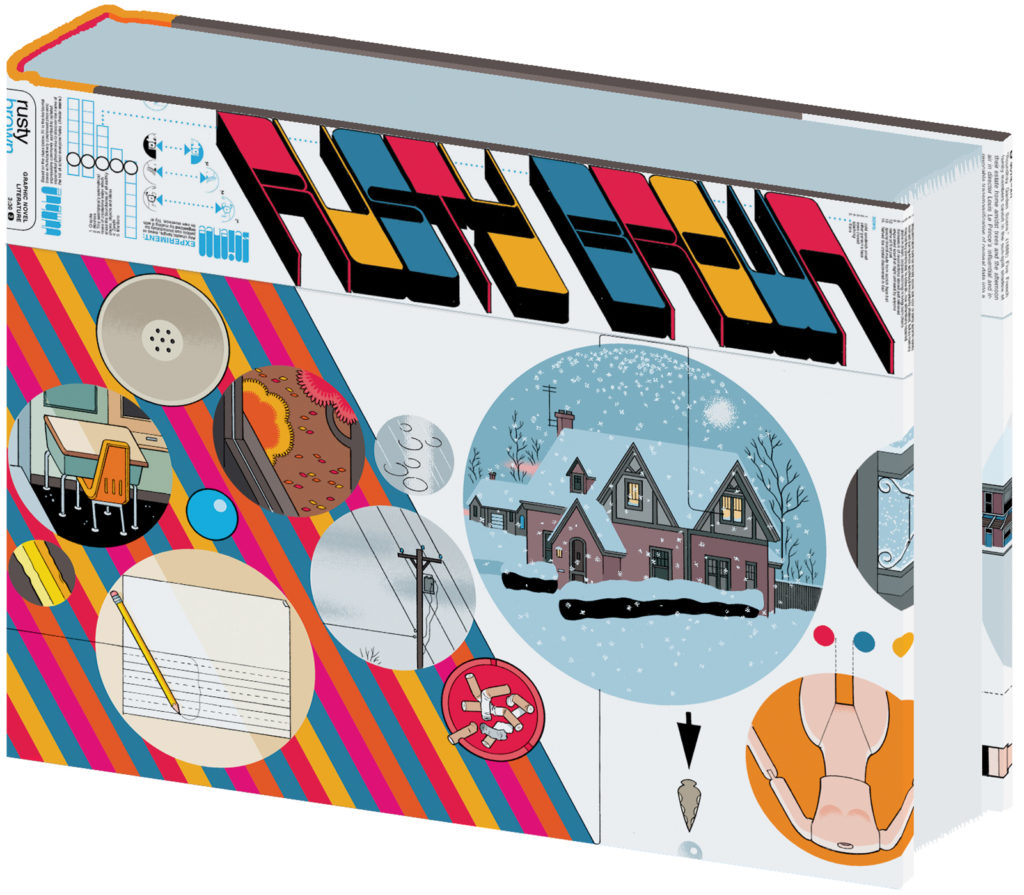 "Remarkable . . . Masterfully illustrated, brilliantly designed, and bursting with compassion . . . This is without a doubt one of the most exciting releases of the year."—Library Journal [starred Editor's Pick]
Previously circulated:

"Ware delivers an astounding graphic novel about nothing less than the nature of life and time as it charts the intersecting lives of characters that revolve around an Omaha, Neb., parochial school in the 1970s . . . Ware again displays his virtuosic ability to locate the extraordinary within the ordinary, elevating seemingly normal lives into something profound, unforgettable, and true."
—Publishers Weekly [starred]

"Ware fans rejoice . . . Curious and compelling . . . As with Ware's other works of graphic art, the narrative arc wobbles into backstory and tangent: Each page is a bustle of small and large frames, sometimes telling several stories at once in the way that things buzz around us all the time, demanding notice . . . a beguiling masterwork of visual storytelling from the George Herriman of his time."
—Kirkus Reviews [starred]