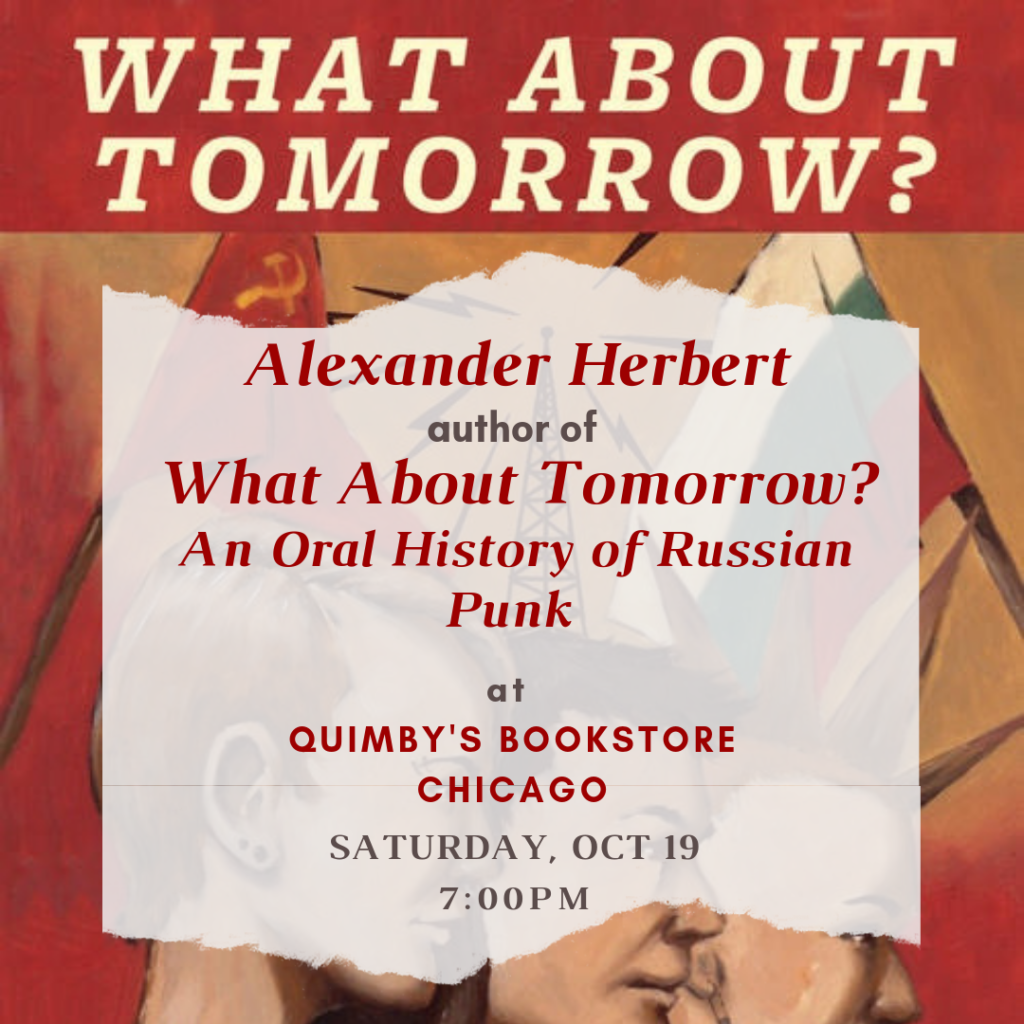 What About Tomorrow? An Oral History of Russian Punk chronicles the history of punk rock in Russia from its earliest manifestation in 1978 to its current standing. It looks at how punk entered the Soviet Union and managed to persist despite the cultural police, how it struggled for definition in the 1990s, and how punks formed Antifa, animal rights, and feminist groups to help carve out safe spaces in an otherwise conservative country. The book is compiled from over one hundred interviews, fanzines, and releases, and is the first history of its kind in any language.
The title of the book What About Tomorrow? is a call for punks around the world to think about what punk has meant, and what it should mean. At this discussion, author Alexander Herbert will talk briefly about why he researched the book, and then gives a brief chapter outline before talking about the larger narratives. Then, during the Q and A, he invites everyone to think about the successes and failures of Russia's punk scene as a way of critiquing our own counter-cultures and learning to use them to achieve the world we want.
Alexander Herbert is a doctoral student at Brandeis University focusing on the history of the late Soviet Union. His research interests include social movements, youth culture, macabre film, music, and politics toward the end of the socialist experiment. He is a devoted father to a beautiful daughter, veteran vegan, self-ascribed environmentalist, occasional musician, opportunistic freelance writer and translator, and fan of beer and pickle pizza.