No time like the present to tell you our holiday hours!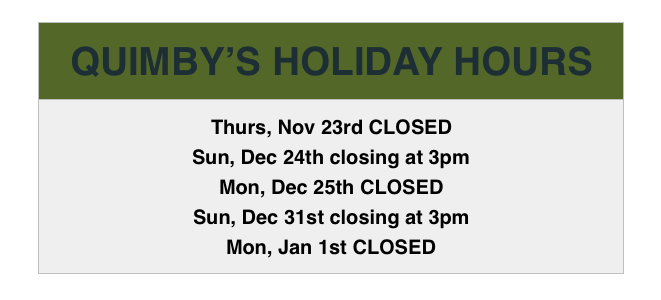 And oh! It's that time of year again! If you're looking for gifts that are unique, memorable and just plain cool, we've got you. And we're even staying open late on Thursdays during the holiday season so you can get all your shopping done here, where we promise you a Mariah Carey-free zone.
We'll be open 12-8 p.m. on these Buy Shit Thursdays:
Nov. 30
Dec 7
Dec. 14
Dec. 21
We might have some fun surprises, too! So stop in for the kind of BS only Quimby's can shovel.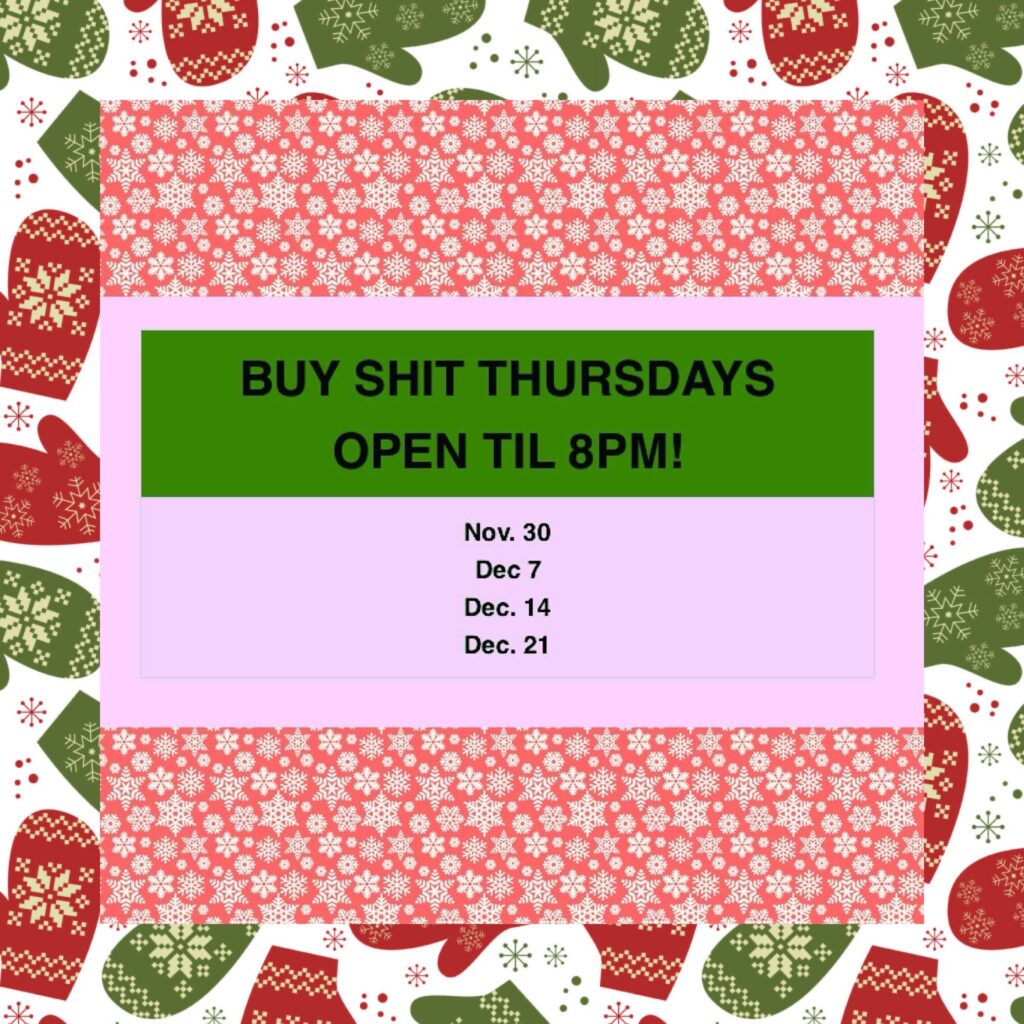 (Just as a reminder, our usual hours are 12-6 Thursdays through Mondays, closed on Tues and Wed. So live it up on these Buy Shit Thursdays when we're open til 8!)
One of those people who needs a Facebook invite to put this on your cal? Geddit here.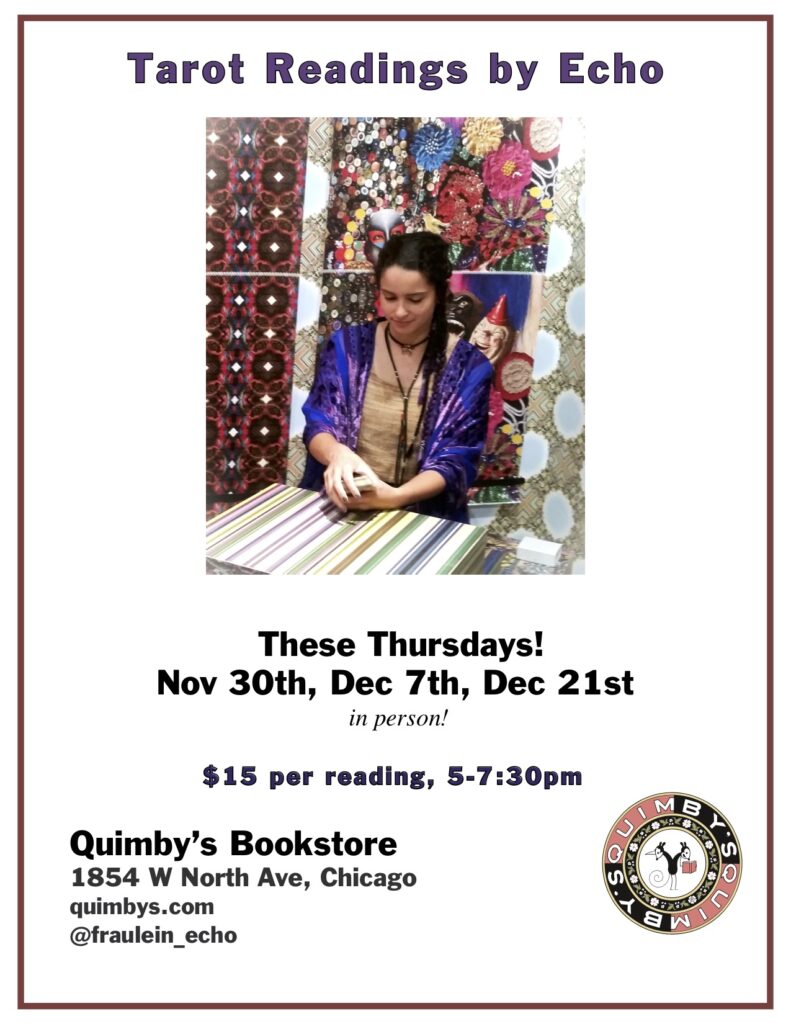 Also don't miss tarot readings by Echo on 3 out of 4 of those Buy Shit Thursdays! Echo will be here to read your cards on Nov 30th, Dec 7th and Dec 21st from 5pm-7:30! Echo has been reading tarot cards for many years. She uses tarot as a mind-opening tool, a method for helping us see more, a path illuminator. Find her on the internet at @fraulein_echo + echothehuman.com.
Other Holiday Stuff People Ask About Here!:
Doing a mail order? Want your stuff in the mail by Dec 23rd? Order it by Dec 9th, and we'll try our best. Then it's in the hands of USPS.
Don't know what to get somebody? Get them a Qustomized Quimby's Zine Package, only available via order on our website!
Wanna buy a gift certificate? Buy one here!