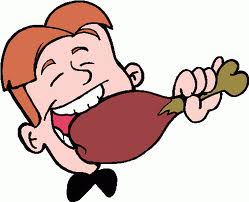 First, here's Quimby's Holiday Hours:
Sat, Dec 24th 11am-5pm
Sun, Dec 25th CLOSED
Sat, Dec 31st noon-5pm
Sun, Jan 1st, 2012 CLOSED
And now! Here's the Weekly Top 10
1. A Greater Monster by David David Katzman, with illustrator Caitlin McKay (Bedhead Books) $17.95 – Thanks to everybody that came out for this event last week! David David Katzman's second novel, A Greater Monster (Bedhead Books), is a groundbreaking multimedia work that includes 65 pages of illustrations, numerous graphic design elements, visual text poetry, and links to two websites, one of which features original music composed to mirror events in a scene of the book and another featuring an animated sequence. This story itself is a psychedelic fairytale for the modern age, influenced by Alice in Wonderland, Williams S. Burroughs, and graphic novelist Grant Morrison. This darkly poetic tale takes you on a trip into a twisted alternate reality that reflects civilization like a funhouse mirror. A Greater Monster breathes new life into the possibilities of fiction. A buncha pictures in it are drawn by the talented comics and tattoo artist Caitlin McKay. She works at Chicago Comics our sister store!
2. Slingshot 2012 Small Organizer (Slingshot Collective) $6.00 – Radicalize! Organize!

3.   Crap Hound #8 Superstition by Sean Tejaratchi (Show & Tell Press) A new issue of Crap Hound! This issue meditates on such things as black cats, butterflies, knots, candles…All with a wonderful "Fair Use" collage-y awesomeness.
4. Prince Zine by Joshua James Amberson $5.00 – R U Ready 4 This 1? Although Amberson is no fanatical Rainbow Child, there's more than enough purple passion and royal dedication here to assemble an inspired and juicy analysis of Prince's dynasty, talent, discography and lifestyle choices. I like most that the zine puts some time and thought into getting behind Prince's rampant weirdness- it's not at all some sorry joke at Prince's expense like that Mirror interview, but it doesn't exactly let him off the hook either – it's critical AND playful AND willing to admit that at everyone's core there IS a huge weirdo. It may also be worthy of note that this zine rolled into Quimby's on a snowy day in April, so it's a little cosmic too, y'know? -EF
5. Juxtapoz #131 Dec 11 $5.99
6. Lucky Peach #2 The Sweet Spot $12.00 – McSweeney's has a food magazine. What's next? A McSweeney's sports magazine? Oh wait, there is a McSweeney's sports magazine coming out.
7. Raw Deal #13 $2.00
8. Monocle vol 5 #48 Nov 11 $2.00
9. Habibi by Craig Thompson (Pantheon) $35.00 – Don't miss Craig Thompson here this Thursday 11/17 at 7pm!
10. OK OK You Smote Me Stories by Al Burian (Quimby's Exclusive) $3.00 – Quimby's alum and international zine curmudgeon Al Burian has crafted a new zine exclusively for the store, the second in our "Quimby's Exclusive" line of periodicals. In OK OK You Smote Me, Al takes us around the corner to his mayhem-prone stint on Wicker Park's Dean Street, unhexing his way-too-hexed apartment and watching the tumult as Old Chicago takes a scraggly, low-level "stand" against encroaching yuppie "neighborhood improvement". Compelling, humorous and wistful, with that trademark Burn Collector balance of heart and snark. -EF