Thanks to everybody who came out for the Craig Thompson event this past week, where he talked about his wonderful graphc novel Habibi, 7 years in the making. Great new stuff this week, including a new issue of Lucky Peach, another Cinema Sewer collection, a memoir from Black Sabbath's Tony Iommi, Blood and Thunder #18 and more.
Cinema Sewer vol 3 by Robin Bougie (Fab) $19.95 – If you gotta sin, at least use the sewer. Volume 3 collects the wet creme of issues 17-20 and 80 filthy new pages. Unstoppable outrageous movie raunch! -EF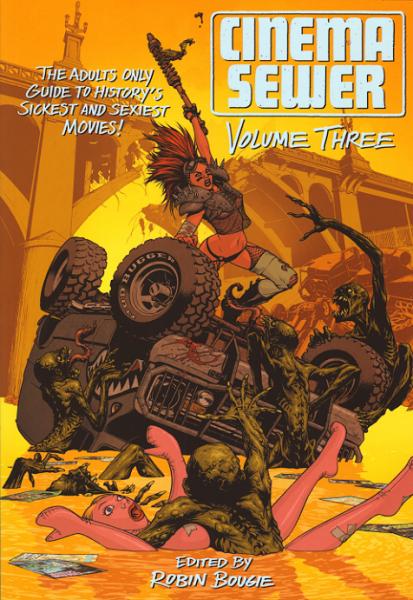 Lucky Peach #2 The Sweet Spot (McSweeneys) $12.00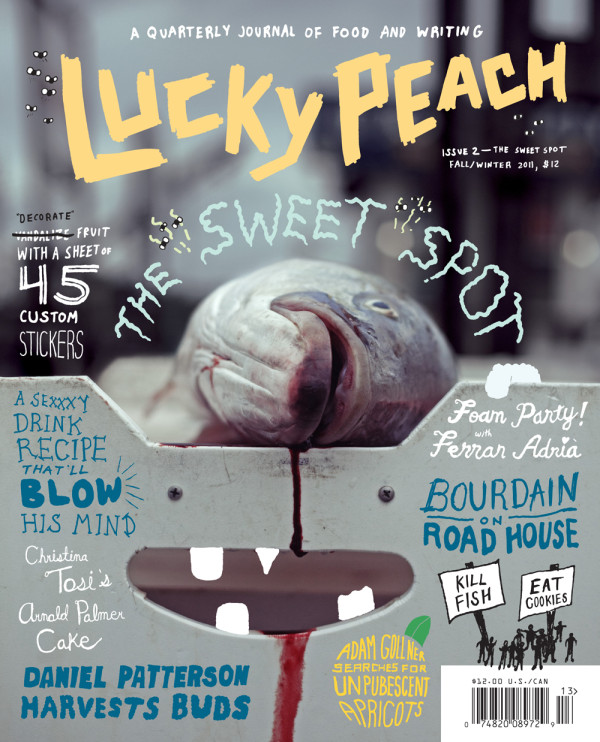 Zines
Plug Wiring Diagrams by Mark Pawson $8.00
Address Is the Art International Postal Art Superstar by Mark Pawson $25.00
Cursive Is Not Cryptic #1 Envelope by Georgi Johnston  $2.00
Off the Wagon Again #1: Short Stories Art and Other Awesome Shit by Starky Acid $2.00
Drastic Frivol #1 Travel by David Bowler & Erik Guttman $2.50
Cheer the Eff Up #1 $3.00
Comics & Comix
Hyperspeed to Nowhere by Lale Westvind $8.00
And the Birds Flew From the Trees issues #1-#3 by Ian McDuffie $6.00-$8.00 each
Eat To Survive sum 11 by Jeff Mahannah, Ben Lyon, and Tone $3.00
Things Things Think About Set $2.00
Joe the Punker #1-#3 by Starky Acid $2.00 each
Bowman #1 Nov 11 by Pat Aulisio $5.00
Bullet Breath #2 by Max Bjornson $1.00
Graphic Novels & Trade Paperbacks
Adventures of Tintin In America Young Readers Edition by Herge (LB) $8.99
Oil and Water by Steve Duin & Shannon Wheeler (Fantagraphics) $19.99
Felix the Cat SC The Great Comic Book Tails by Yoe, Messmer & Oriolo (IDW) $27.99
Gadabout Time Machine 1050 Users Manual by Hooper Cudworth (Curio) $29.95
Batman and Robin TPB vol 2 Batman Vs Robin by Grant Morrison et al. (DC) $17.99
Art & Design
With the Light of the Truth Straight Edge by Dan Smith (Momento Publishing) $50.00 – A collection of Straight Edge related tattoos and art and profiles of some of the best tattoo artists in the world.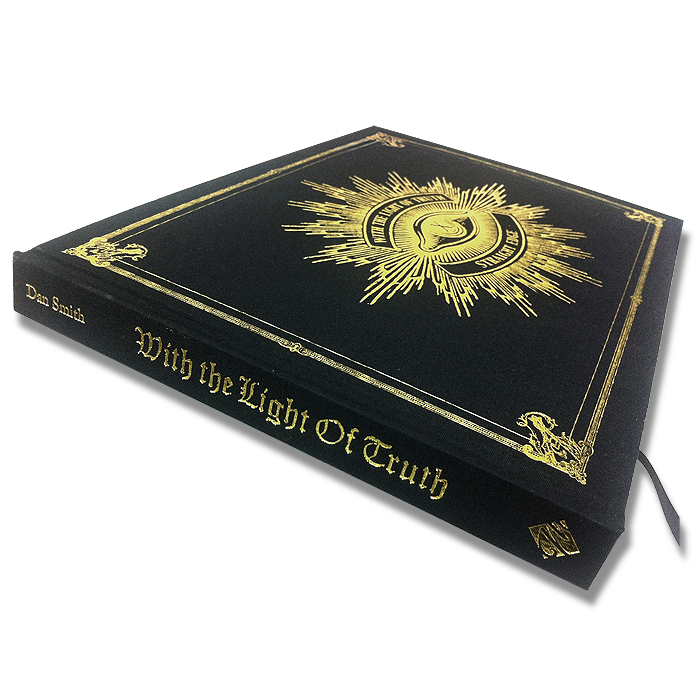 Fiction
The Verificationist by David Antrim (Picador) $15.00
The Third Reich by Roberto Bolano (FSG) $25.00
Lit Journals & Chap Books
Curbside Splendor #2 Fall 11 $8.00
Bad Version vol 1 #1 Fall 11 (The Icarus Project) $9.00
The Chicago Review vol 56 #2 and #3 $15.00
Overtime Hour 22 the Mill by Kyle Bilinksi $2.00
Mayhem, Miscreants, Memoirs, Miscellaniousnessessess
I Found This Funny: My Favorite Pieces of Humor Some That Might Not Be Funny ed. by Judd Apatow (McSweeneys) $16.00 – Now in soft cover.
More Interesting Than Your Teacher by Stuart Wright  $14.95
Nazi Seance: The Strange Story of the Jewish Psychic In Hitlers Circle by Arthur J. Magida (Palgrave) $26.00 – That's Erik Jan Hanussen that they're talking about.
Estonia: A Ramble Through Periphery by Alexander Theroux  (Fantagrphics) $29.99
Politics & Revolution
Vultures Picnic: In Pursuit of Petroleum Pigs Power Pirates and High Finance Carn by Greg Palast (Dutton) $26.95
Music Books
The Doors HC A Lifetime of Listening to Five Mean Years by Greil Marcus (Public Affaires) $21.99
The Best Music Writing 2011 ed. by Alex Ross and Daphne Carr (Da Capo) $16.00
This is a Call HC The Life and Times of Dave Grohl by Paul Brannigan (Da Capo) $26.99
Iron Man: My Journey Through Heaven and Hell With Black Sabbath by Tony Iommi and TJ Lammers (Da Capo) $26.00
Change I Believe In: Fighting for Progress in the Age of Obama by Katrina Vanden Huevel (Nation) $16.99
Drinking With Strangers: Music Lessons From a Teenage Bullet Belt by Butch Walker and Matt Diehl (WMrw) $25.99
One Day It'll Make Sense by Common & Adam Bradley (Back Bay) $25.00
Life by Keith Richards (Back Bay) $16.99 – Now in soft cover.
DIY & Food
Vegan Pie in the Sky by Moskowitz & Romero (Da Capo) $17.00
Magazines
Blood and Thunder #18 $5.99 – Womens Roller Derby Magazine
Bizarre #182 Dec 11 $10.50
High Times Jan 12 $5.99
Wallpaper Dec 11 $10.00
True Crime Nov 11 $8.99
Murder Most Foul #82 $9.99
Dwell Dec 11 $5.99
Worn #12 and #13 Fashion Journal $8.00 each
Wire #333 Nov 11 $10.99
The Smiths NME Uncut Special Collectors Magazine $12.99
Taste Maker #1 $4.00
Harpers Magazine Dec 11 $6.99
Adbusters Jan 12 $8.95
Tattoo Collection #47 $7.75
Other Stuff
But Is It Art Button Pack by Mark Pawson $5.00
Quimby's t-shirts are back in stock! Come get yours now.