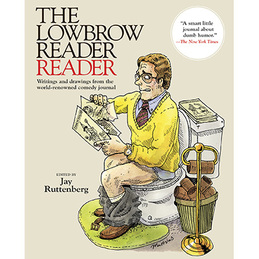 The Lowbrow Reader by Jay Ruttenberg (Drag City) $19.95- Writings and Drawings from the World Reknowned Comedy Journal. Its eight issues have featured contributions from David Berman, Shelley Berman, Neil Michael Hagerty, Lee Hazlewood, Gilbert Rogin, and other kind souls moonlighting from the hallowed worlds of rock music, fiction, journalism, cartooning, and television.
Did you miss the past two weeks of weekly new stuff updates? Well we've been budy little busybodies with both the Version Pop Up shop in Bridgeport the second weekend Of May and then the Comics Philosophy and Practice Conference in Hyde Park. Thanks to everybody that came out to both of these weekend long events! And! We now have the Comics conference posters available on our website, for mail order, designed by Chris Ware in both a larger size and a smaller size. And for the low, low price of $30.00 each!

Zines & Zine-Related Books
Field Guide to the Aliens of Star Trek The Next Generation Season Four by Joshua Chapman $1.00
The Book of the Zine Incredibly Hot Sex with Hideous People Before Marriage by Bryce Galloway and Friends (Clouds) $29.95 – Pages from issues 1 through 37.
Tales From the Combat Zone Workers Write $10.00 – Bonus Overtime Hour 10 The Home Front by Paul Silverman.
OLD ISSUES OF ROLLERDERBY by LISA CARVER!
With an E #2 Vegan Dining in Walt Disney World /Butch nor Femme Withane by Lynne Monsoon $1.50
View of Outer Space From an Aquarium: From opening at Famous Accountants $2.00
Badlands Gazette Imp of the Perverse $2.00
Head Shot vol 1 by Gibson Culbreth and friends $3.00
Fact and Folklore vol 1 Insect Orders and their Mythologies Lepidoptera Coleopte by Julia Spagnuolo $2.00
My Friends by Maria Raquel Cochez $5.00
5 x 8 Zine #1 by Scott Blake $5.00
Thoughts and Other Stuff #2 Seen and Heard $1.50
Ilse Content #11 by Alexis Wolf and Rose Oliveira $3.50
Capitalism and its Discontents by Anne Elizabeth Moore $10.00
Metatron #2 May 12 $4.50
Imperfection is Perfection $2.00
Hysteria #1 $1.00
Unconventional Route #1 by Stella Rae $3.00 – Flood stories and miscellany done with cozy cut-n-paste collage.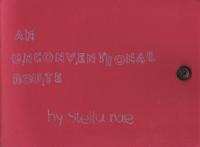 Tips for Aliens – A Guide For the Interstellar Traveler Hand Gestures by Kailey Stevens $2.00
With Boys #2 Mementoes by Tim Johnson $5.00
Does Not Equal Happy Days $5.00
Every Thug Is a Lady – Adventures Without Gender by Julia Eff $4.00
Taking the Lane vol  6 Lines on the Map by Elly Blue $3.00
Fire and Ice Warm Cool and Spicy Vegan Recipes from Hot and Soul by Joshua Ploeg (Cantankerous) $4.35
Journal of Aesthetics and Protest #8 Win 11 12 Grassroots Modernism $20.00
We Only See The Sky As It Was by Gregg Evans $6.00
Mint Milk #1 by Erica Parott $6.00
Kriss Stress zines: Margin Walker #2 $2.00, Paper Houses #4 Southern Subcultural Snippets Part 3 $3.00
O Public Art Project by Scott Blake $2.00
Stupor Washed in Dirt by Steve Hughes $2.00
Smoke Oracles Scrying the Divine a Book of Automatic Paintings by Johnny Decker Miller $6.50
Filth #6 Spr 12 $4.00
Groovy Pickle #2 by Pamela Larson $2.00
Disappearing #1 by Gloria Cristina $4.00
Dust Moats by Jesse Smith $3.00
FAQNP #4: Queer Nerd Publication, Science Fiction and Fantasy Issue by Raymond Cha $10.00
Remedy Quarterly #9 Escape $7.50
Scuzz Report #2 by Ben Mister $8.00
Marc Clavary titles, each $1.00: Undercover Ablutions, Thin White Duke and the Beatle a Childrens Story, Chinatown and more.
Range RAD 0001 Local Distant Fringe by Radius $5.00
Occupy Voice #1 $5.00
Overtime Hour 24 Peddling Souls by Cassondra Windwalker $2.00
Class Struggle #74 by Spark $3.00 $3.00
Comics and Comix
Reset #2 of 4 by Peter Bagge $3.50
Goat Fuck Your Self #1 by Jack Mulkern $10.00 – From the satanic shit spires of the Goat Fucker publishing empire slithers Mulkern's high-casualty chromaTroma  solo comic crudscrawl. -EF   –  BEST. NAME. FOR. A. COMIC. EVER. -LM
Tales of the Night Watchman vol 1 #1 by Dave Kelly and Lara Antal $5.00
Chrome and Dust Chapter 1 by Ed Siemienkowicz $6.00
Love Story #1 by Sarah Howell $4.00
Showman: The Bret Braddock Adventures #2 Overtime Approved by David Blumenstein $10.00
Handball Heaven by Ben Hutchings $5.00
Comics by Mike Hawkings: Introduction to Frosnall Graaf #1 – Please Allow Us Brief Dominion Of Your Heart and Mind and Night Out In Frosnall Graaf #2 and more.
Inurrectos by Dave Ortega $6.00
Veggie Dog Saturn #6 by Jason Young $3.00
More Liz Prints comics!! Each $5.00: Four Squares #3 Mundane Gore Squares (with Maris Wicks, Tim Finn, Joe Quinone), Alone Forever #2, I Swallowed the Key to My Heart #3 Truer Than True Tales of Strange Romance
Everythingness by Neil Fitzpatrick $5.00
Bowman #2 2016 Apr 12 by Pat Aulisio $5.00
Majnuna $1.00
Pointless Adventures of Kid Man #1 by Bob Pierce $1.00
Humans Are the Weirdest by Jen Breach $3.00
Comics by Andrew Fulton, various prices: Beach Balloon, I Will Beat You at Mario Kart and You Will Cry Romance in Three Laps, Mad Bonaz 4 Lyfe and more.
Corey The Dweller In The Hollow by Michael Hawkins $8.00
Bird Brain Comix #1  $4.00
Daddy Lightning by Tom Hart (Retrofit Comics) $6.00 –  Hart plays it fast and loose with this beach-bound poopy-baby quest. Drawn with relaxed flair – a little like maakies or old school simpsons in the cavalier slapstick and general heart. -EF
Carbirish the Time We Met the Slenderman by Ben Fetters $4.00
Rat Hex #1 by Jesse McManus, Michael Deforge et al. $10.00 – Mad infestation from the driptone pestilence machine Space Face Books…unleashing a plague of surreal comics vermin from Michael DeForge, Robert Beatty, Jesse McManus, Clint Colburn and Matt Lock. No joke this 'thology is ratty as hell -adventures in liquid and muscles and liquid muscles and and yr gunna love it. -EF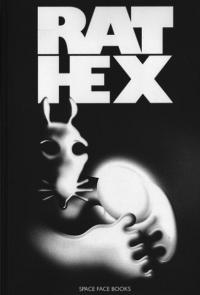 Anna May Wong Chinese American Movie Star by Julia Von De Bur $4.00
Sweet Summer by Robnoxious $4.35
Comics from Rachel Swanson: Everybody Loves Comics a Comics Anthology, Royal Rejects and more.
Zegas #2 by Michel Fiffe $12.00
Boots and Sandal #1 by A. Tarun $3.00
End of The Fucking World Parts 6 and 7 by Charles Forsman $1.00 each
Lou #2 and #3 by Melissa Mendes $1.00 each
Moose issues #1-#6 by Max De Radrigues $1.00 each
Rebel Rebel #1 by MJ Robinson $2.00
Vortex #2 by William Cardini $6.00
(Creative Woes Presents) Fresh Pressed and Ready to be Dressed by Alexandra Martin  and Marc Sciandra $3.50
Graphic Novels and Trade Paperbacks
Are You My Mother: A Comic Drama by Alison Bechdel $22.00
Year of the Beasts by Cecil Castellucci and NAte POwell $16.99
Idyll by Amber Albrecht (D&Q) $19.95
Silence by Bruce Mutard $10.00
Vampires Nee Love Too Carpe Noctem by Brian Cattapan $13.00
Complete Talamaroo by Alabaster $15.00 – All of Alabaster's grumpy, humpy Talamaroo comics under one Talamaroof – everything about this book is ideal. Three mini comics and a new adventure and bound up in a killer Leif-Goldberg flavored wraparound silkscreened cover! The best! -EF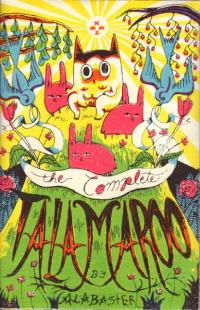 Lars The Last Viking Goes to the End of the World by Matt Taylor $10.00
Sensitive Creatures by Mandy Ord $10.00
Trials of Francis Bear by Gregory Mackay $15.00
Nonnonba by Shigeru Mizuki (D&Q) $26.95
Interiorae TPB by Gabriella Giandelli (Fantagraphics) $19.99
Mysterious Traveler The Steve Ditko Archives vol 3 (Fantagraphics) $39.99
Space Ducks #1 An Infinite Comic Book of Musical Greatness by Daniel Johnston $19.99
Mastering Comics – Drawing Words and Writing Pictures Continued by Jessica Abel and Matt Madden $34.99
Ojitos Borrosos by Ines Estrada $10.00 – A simply killer collection of Inés Estrada's amazing comics – charmed and pervy and smart and totally unpredictable….I can't say enough good things about these except that you will love them. Reading them is like drinking your favorite juice and listening to your favorite record on a really nice day. In fact, if you did that AND read these comics all at once you'd probably send yourself into a self-perpetuating orgasm vortex. Ojitos collects a lot of odds and ends – minis and anthologies and one-pagees, and orders them up well with english translation for gringos like me. Get this get this get this. -EF
Push Man and Other Stories by Yoshihiro Tatsumi (D&Q) $16.95 – In soft cover.
Me Likes You Very Much by Lauren Barnett $14.00 – Are you planning your August calendar yet? Well you better save the date: Lauren Barnett and friends will be here Quimby's on August 18th! More info as the date comes closer. Want to make sure you always get our monthly e-mail updates about events, see the box at quimbys.com  to sign up to make sure.
www.quimbys.com
Babys in Black Astrid Kirchnerr Stuart Sutclilffe and the Beatles by Arne Bellstorf $24.95
Abandon the Old in Tokyo by Yoshihiro Tatsumi (D&Q) $16.95 – In soft cover.
Goodbye by Yoshihiro Tatsumi (D&Q) $16.95 – In soft cover.
Shenzhen: A Travelogue From China by Guy Delisle (D&Q) $14.95
Crogans Loyalty the Crogan Adventures Book 3 by Chris Schweizer $14.99
Buffy the Vampire Slayer Season Eight Library Edition HC vol 1 by Joss Whedon, Brian K. Vaughan and more.
Comic Book History of Comics $21.99
Best of Enemies: A History of US and Middle East Relations Part One 1783-1953 by Jean Pierre Filiu and David B. $24.95
First Sign of Anything by Kevin Hooyman $10.00 – It looks beaaauuutiful.
Art & Design Books
Brain Activity by David Shrigley et al. $40.00
I Like Your Work Art and Etiquette (nplusone) Paper Monument $8.00
People I've Never Met and Conversations I've Never Had  by Nick White (Nobrow) $18.00
Mengeles Skull: The Advent of a Forensic Aesthetics by K. Thomas et al. $19.95
Design Act Socially and Politically Engaged Design Today Critical Roles… by Magnus Ericson $24.95
Presidential Campaign Posters From the Library of Congress $40.00
Buenos Aires Street Art by G. Dobleg $25.00
All City Writers by Andrea Caputo $49.95
Draw Me a House: Architectural Ideas Inspiration and Colouring… by Thibaud Herem $20.00
Fiction
Loom of Ruin  by Sam McPheeters $16.00
Healers Legacy by Sharon Skinner $16.99
Rare Earth by Paul Mason (OR Books) $15.00
Further Interpretations of Real Life Events by Kevin Moffet $14.99
A bunch of Philip K. Dick reprints! (Counter Clock World, Man Who Japed, etc.)
Store of the Worlds: The Stories of Robert Sheckley $17.95
Walking to Hollywood Memories of Before the Fall by Will Self (Grove) $15.00
Orientation and Other Stories  by Daniel Orozco $13.00
Antwerp by Roberto Bolano $9.95 – Now in soft cover.
Railsea by China Mieville $18.00
Sex and Sexy
Tokyo Lucky Hole 25th Anniversary Edition by Araki (Taschen) $14.99
Kink #16 vol 1 2012 by Paco Y Manolo $29.99 – Glossy and imported, for your viewing pleasure.
Mayhem, Miscreants, Memoirs & Misc
Pure Filth by Jamie Gillis and Peter Sotos (Feral House) $69.00
It Chooses You by Miranda July (McSweeneys) $24.00
Tasteful Nudes and Other Misguided Attempts at Personal Growth and Validation by Dave Hill $24.99
Bike Tribes: Field Guide to North American Cyclists Bicycling by Mike Magnuson and Danica Novgorodoff $18.99
Popular Crime Reflections on the Celebration of Violence by Bill James $17.00
Weird: A Compendium of Strange and Dark Stories All Star Cast of Literary Legends by Ann and Jeff VanderMeer $29.99
Cryptoscatology Conspiracy Theory as Art Form by Guffey Robert $19.95
The Enlightened Cyclist: Commuter Angst, Dangerous Drivers, Other Obstacles on the Path by Bike Snob NYC $16.95
Brightest Thing in the World 3 Lectures from the Institute of Failure by Matthew Goulish (Green Lantern) $12.00
Future Primitive Revisited by John Zerzan (Feral House) $15.00
Like A Fat Kid Love Cake by Casey Droege $18.00
White Elephants on Yard Sales Relationships and Finding What Was Missing by Katie Heagele (Microcosm) $7.95
Farther Away by Jonathan Franzen $26.00
This is How – Help for the Self in Overcoming Shyness…by Augusten Burroughs $24.99
Politics & Revolution
The Torture Report: What the Documents Say About America's Post 911 Torture Program by Larry Siems (OR) $22.00
Hopeless – Barack Obama and the Politics of Illusion by Jeffrey St. Clair and Joshua Frank (AK) $16.95
Fire and Flames: A History of the German Autonomist Movement by various (PM Press) $19.95
Historic Unfulfilled Promise by Howard Zinn (Citylights) $16.95
Truth and Revolution: A History of the Sojourmer Truth Organization 1969-1986 (AK) $19.95
Music Books
The Clash – The Music That Matters Complete Guide to their Music Timeline by Tony Fletcher $14.95
The Talking Heads' Fear of Music, of Continuum's 33 1/3 Series by Jonathan Lethem $12.95
The Official Book of Sex, Drugs, and Rock 'n' Roll Lists by Judy McGuire and Cliff Mott  $16.95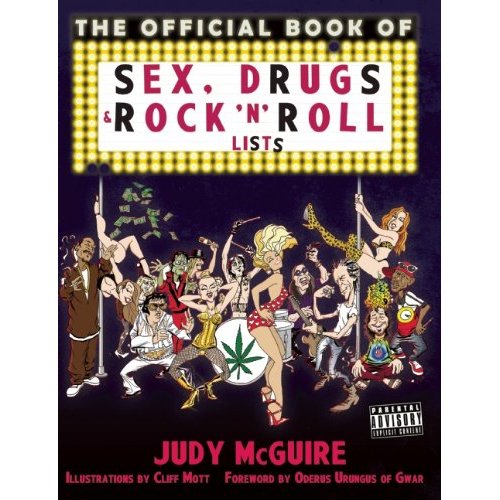 DIY and FOOD and DRUGS
At Home on the Range by Elizabeth Gilbert and Margaret Yardley Potter (McSweeneys) $24.00 – Cookbook presented by Gilbert's great grandmother.
New American Vegan by Vincent J. Guihan (PM Press) $17.95
Barefoot and In the Kitchen Vegan Recipes For You by Ashley Rowe (Microcosm) $8.95
The Ultimate Guide to Permaculture, Green Homes, Edible Plant… by N. Faires $16.95
The Bike Owners Handbook by P. Drinkell $14.95
Sweet Tooth: The Bittersweet History of Candy by Kate Hopkins $25.99
Magazines
Mash Tun #1 Craft Beer Journal Lumpen-based beer rag, crafted in Chicago. Aren't we funny? Rag, you know like, what you clean a bar with? But also another name for a magazine? And crafted? As in, craft beer but then also this mag is crafted in Chicago? Hello? Hello? Where are you going? Are my jokes that bad? -LM
Juxtapoz #137 Jun 12 $5.99
Bust Jun Jul 12 $5.99
Mother Earth News #252 Jun Jul 12 $5.99 – This mag was DIY before the term DIY existed.
Apartamento #9 $19.95
Bizarre #188 May 12 $10.50
Tape Op #89 May Jun 12 $4.95
IdN vol 19 #2 $19.95
ArtForum May 12 $10.00
White Fungus #12 $9.99
Dwell Jun 12 $5.99
Skeptic vol 17 #2 $6.95
Flaunt #121 $10.95
Open Minds Jun Jul 12 $6.50
VMan #26 Sum 12 $5.95
High Times Jul 12 $5.99
Skunk vol 7 #8 $5.99
Treating Yourself #34 $7.99
Blood and Thunder – Womens Roller Derby Magazine #20 $5.99
Paper May 12 $4.00
BlackBook #91 Apr May 12 $4.95
Treats Magazine #3 $20.00
Time Out Chicago Kids Jun Jul 12 $2.99
Fader #79 Apr May 12 $5.99
Filter #48 $5.95
Gastronomica vol 12 #2 $12.99
Horror Hound #35 May Jun 12 $6.99
Wire #339 May 12 $9.99
Razorcake #68 $4.00
unFLOP Paper #3 $49.95 – A unisex, bi annual magazine in English, that investigates, critically, contemporary culture. We only have one! Want more info about it? Check out info about it on their website here then come to Quimby's and pick it up!
Hyphen #25 Spr 12 $7.95
Z Magazine May 12 $4.95
Against the Current #158 May Jun 12 $5.00
The Progressive Jun 12 $4.95
Harpers Magazine Jun 12 $6.99
Amass #43 $4.95
Fat Magazine #2 B Reinvention $14.99
Vinyl Riot #4 Spr 12 $13.00
Skin and Ink Aug 12 #137 $6.99
Literary Journals, Poetry & Chap Books
The Believer #89 $8.00
Parody vol 1 #1 $5.00
Verse vol 27 #2 #3 $6.00
Two With Water #2 May 12 $8.00
N1FR the N Plus 1 Film Review Supplement Spr 12
Childrens Books
Middle School Get Me Out of Here by James Patterson et al., featuring illustrations by Laura Park $15.99
Other Stuff
Comics Philosophy and Practice Conference posters, designed by Chris Ware: larger size and smaller size. $30.00 each.
2013 Moleskines are out. Check out our variety of styles, sizees and colors. We also have some 18 months ones that start in July 2012 and end at the end of 2013.
The things listed in this list are at our brick and mortar store at 1854 W. North Ave. Occassionally we make some of it available for mail order on our website, but we curate what we put up there. To see which new items are on our website, see quimbys.com/store and mail order them for prompt home delivery.