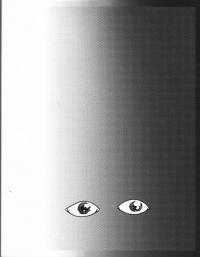 CAKE Book 2012 $15.00 – 96 pages and 8″x10″, this puppy was pretty much the icing on the first Chicago Alternative Comics Expo: a bizarro 'thology/look book/rogues' gallery of modern graphic magic: 52 layers, lovingly assembled by Andy "whutta weirdo" Burkholder. Wanna slice of this? Yeah you do. -EF …Includes work from Anders Nilsen, Sanya Glisic, Blaise Larmee, Eamon Espey, Molly O'Connell, John Hankiewicz, MaxMorris, Lyra Hill, Henry Glover, Michael Deforge, Edie Fake and more.
Zines & Zine-Related Books
SC Simplicity Consistency Comics Jul 12 by Gene Booth, Grace tran and Krista booth $.50
Luck by Isaac McCay Randozzi $14.00
various issues of SSLM Special Price Edition Same Sex Life Magazine $5.00 each
Atomic Elbow Professional Wrestling Fanzine #1 and #2 by Robert $5.00 each
zines and comics by Rebecca Mir including: She Is Restless vol 3 Maelstrom, Apostrophe to the Ocean and more.
various issues of Dig Deep
Duel Citizenship by Jen Twigg $2.00
ZSH Bunny King $3.00
Comics and Comix
So You Want to Work In Comics Jul 12 by Delia Jean, Jenny Frison, Nicole Hollander, Tim Seeley, Mike Norton et al. $1.00
Hungry Bottom Comics #1 Wow You Are Colour Code by Eric Kostiuk Williams $5.00
Them Anarchy Kids #1 by Brian D. Evans $2.00
Fatima #2 of 4 the Blood Spinners by Gilbert Hernandez $3.99
Reset #4 of 4 by Peter Bagge $3.50
Dance Party #1 Andrea Tsurumi $5.00
Lou #4 and #5 by Melissa Mendes $1.00 each
Suck It Up by Krystal  DiFronzo $6.00
Noah Van Sciver In Conversation with Charles Forsman, Feb 2012 Interview $1.00
My Sincerest Apologies by Jessica Campbell $1.00
Gagger #1 by Dane Martin $1.00
Background by Andy Burkholder $1.00
Moose #7 and #8 by Max De Rodrigues $1.00 each
End of The Fucking World Part 8 and 9 by Charles Forsman $1.00 each
Anais in Paris by Mardou $3.00
Corn by Mark Thompson $3.00
various issues of Act by Steve Ditko
Morbid Dork #2 by Alex Nall $3.00
Yellow Zine #2 Pretentious Comics and Funnies by Roman Muradov $6.00
Graphic Novels and Trade Paperbacks
Nurse Nurse by Katie Skelly (Sparkplug) $15.00
American Elf Book 4 January 2008-December 2011 by James Kochalka (Top Shelf) $24.95 – More of the collected sketchbook diaries.
Buffy The Vampire Slayer season 9 vol 1 Freefall by Joss Whedon et al. $17.99
No Mans Land HC by Blexbolex (Nobrow) $21.95
Notebook Drawings 2011-2012 1 Subject Notebook Drawings by Jim Rugg (Adhouse) $30.00
R. Crumbs Heros of Blues Jazz and Country by R. Crumb $21.95 – Reissue! Finally back in print. Comes with CD.
Creepy Presents Rochard Corben: Definitive Collection of the Artists Work $29.99
Teaching Comics and Graphic Narratives: Essays on Theory Strategy and Practice by Lan Dong $45.00
Art & Design
A to Z of Mod by Paolo Hewitt $24.95
Significant Objects 100 Extraordinary Stories About Ordinary Things by Rob Walker et al. (Fantagraphics) $24.99
Graffitti Coloring Book 3 International Styles $9.95
Color Ink Book vol 15 DIY Art Periodical $10.00
Duck Tails and Car Culture by Raymond Mosken $39.95
Classic Hits New Yorks Pioneering Subway Graffiti Writers by ALan Fleisher $39.95 – Pioneering subway graffiti writers.
A bunch of Dover clip art books including themes like Mythological and Fantastic Creatures, Day of the Dead, Beasts etc. Most come with CDs for your zine or graphic design needs.
Graffiti Tattoo vol 2 by Alan Ket et al. (From Here to Fame) $39.99
Fiction
Bluff City Underground: A Roman Noir of the Deep South by Erik Morse (Creation) $16.95
Champleve Gallery by William Masero $11.00
Dora: A Headcase by Lidia Yuknavitch (Hawthorne) $16.95
Literary Journals, Poetry & Chap Books
Time Bomb Snooze Alarm by Bucky Sinister (Write Bloody) $15.00
The Believer #91 $12.00 – Comes with a cassette tape this issue.
Public Space #16 $12.00
Sinister Wisdom #86 Sum 12 $6.00
Jubilat #21 $8.00
Fence vol 15 #1 Sum 12 $10.00
Feathertale Review #9 $10.00
Upstreet #8 $12.00
Conium Review vol 1 #1 Spr 12 and #2 Fall 12 $12.00 each
Childrens Books
Night Riders by Matt Furie (McSweeneys) $15.95
Benny's Brigade by Arthur Bradford and Lisa Hanawalt (McSweeneys) $19.95
Mayhem, Miscreants, Memoirs & Misc
The Conspiracy Reader: From the Deaths of JFK and John Lennon to Government Sponsored Alien Cover Ups by Al Hidell and Joan Darc $14.95
What Would Machiavelli Do? The Ends Justify the Meanness by Stanley Bing $14.99
Music Books
Anarchy Evolution:Faith, Science and Bad Religion In a World Without God by Greg Graffin and Steve Olson $14.99 – Fuck armeggedon this is hell. Now in soft cover! -LM
Young Flesh Required: Growing Up With the Sex Pistols by Alan G. Parker and Mick O'Shea (Soundcheck) $19.95
Politics & Revolution
Not Working: People Talk About Losing a Job and Finding Their Way In Todays Changing Economy by DW Gibson (OR Books) $20.00
Beautiful Trouble: A Toolbox For Revolution From the People Who Brought You the Yes Men/Billionaires For Bush by Andrew Boyd (OR Books) $25.00
DIY
Mini Farming Guide to Fermenting, Self Sufficiency from Beer and Cheese to Wine and Vinegar Bread by Brett L. Markham $14.95
Little Paper Airplanes: 20 Artists Reinvent the Childhood Classic by Kelly Lynn Jones et al. $19.95
Handmade to Sell: Hello Crafts Guide to Owning Running and Growing Your Crafty by Kelly Rand et al. $16.99
Magazines
Bust Aug/Sep 12 $5.99
Amass #44 $4.95
Globetrotter #1 $15.00
Spike Art Quarterly #32 Sum 12 $14.90
Girls Like Us vol 2 #3 $12.00
True Crime Sum Special 12 20 All True Murder Stories $6.99
World Explorer vol 6 #4 $8.95
Make vol 31 $14.99
Meatpaper #18 Sum 12 $7.95
Open Minds Aug Sep 12 $6.50
Mother Earth News #253 Aug Sep 12 $5.99
Bizarre #190 Jul 12 $10.50
Fortean Times #290 Aug 12 $11.99
Razorcake #69 $4.00
Black Velvet #73 $9.00
Wire #341 Jul 12 $9.99
Harpers Magazine Aug 12 $6.99
Progressive Aug 12 $4.95
Against the Current #159 Jul Aug 12 $5.00
various issues of Upping The Anti Journal of Theory and Action
Tattoo Collection #51 $7.75
Sex & Sexy
Kinky Nylons by Holly Randall $37.95
Girls Who Score: Hot Lesbian Erotica Ily Goyanes (Cleis) $15.95
Anything For You: Erotica for Kinky Couples by Rachel Kramer Bussel (Cleis) $15.95
Sadomania Sinema de Sade by Jack Hunter (Creation) $16.95
Housewives at Play: Wide Open Spaces by Rebecca (Eros) $9.99
Spunk #8 by Aaron Tilford $9.00
Other Stuff
Witches Almanac #32 Spr 2013-Spr 2014 $11.95 – Just in time for your hand fasting or ham fasting ceramony or whatever the pagans call it.
The things listed in this list are at our brick and mortar store at 1854 W. North Ave. Occassionally we make some of it available for mail order on our website, but we curate what we put up there. To see which new items are on our website, see quimbys.com/store and mail order them for prompt home delivery.