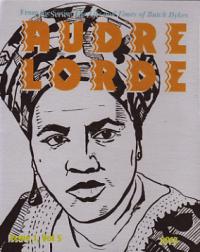 Audre Lorde – From the Life and Times of Butch Dykes vol 5 #1 by Eloisa Aquino (B and D Press) $6.00 – Audre Lorde was such an undeniable force, I think anything that summons her life stands a good chance of making me choke up a little. Case is true of this latest installment in the Life and Times of Butch Dykes series. Hand-illustrated mini-biography, mostly through quotation – like a lucky charm for your pocket. -EF
Zines & Zine-Related Books
Cinema Sewer vol 4 by Robin Bougie (Fab) $24.95 – The Adults Only Guide to Historys Sickest and Sexiest Movies."…engorged versions of CS #21-23 plus over 80 pages of spankin' new smut-centric cinephilia."-EF
TipWire 21  by Joel Meadows (Tripwire) $24.99
When I Was A Kid Childhood Stories by Boey $17.95
Riled Up #1 Siblings Quibblings by Pete Hassett and Mat Labotka $5.00
Honeymoon Revisited by M. Green $3.00
Anarchists on Anarchism $3.00
Work Sucks #2 The Pizza Years by Snick $3.00
Hellscreen by Bird Ehrlich $4.00
Untitled Edie Fake Silkscreened Head Zine $6.00
Judas Goat Quarterly #59 by Grant Schreiber $1.50
Homodelique vol 2 by Brian Hennessey $7.00
Bodies of Water Field Guide and Audio Companion by Ethan Kraus and friends $5.00
Super Trooper #8 by Angela Roberts $2.00
Unadulterated Shark Repellent $3.00
Cult Nightmare and Other Pictures by Lie Little and Lillie West $5.00
East Village Inky #53 by Ayun Halliday $3.00
Eyeball Burp #7 Clip or Copy a Survey of Collage Art by Alex and Amisa Chiu $10.00
Little Otsu Living Things vol 9 by Martine Workman (Little Otsu) $6.95
Little Otsu Living Things vol 10 by Joohee Yoon (Little Otsu) $6.95
Disposable Camera/You, Very Special Split Zine, Dedicated to the Housemartins by Vanessa Berry and Luke You $3.00
Zisk #23 $2.00
Comics & Comix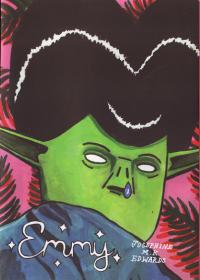 Emmy by Josephine M.K. Edwards (Space Face) $6.00 – A loose crew of mythic girl frenemies lolling and LOL-ing toward textual shenanigans. JMKE's Emmy carries in it the unexplained vibeology of a weird hang that I'd liken to Sean Christensen's 2005 series… Expressing itself in the realm of semi-cruel and semi-tender interpersonal ridiculosities. -EF
Structures 24 34 by Michael DeForge (Uncivilized) $5.00
Do Not Disturb My Waking Dream Autoptic Mini by Laura Park $4.00
Tales of the Night Watchman vol 1 #2 by Dave Kelly and Lara Antal $5.00
Kelomokkien Mies Log Cabin Man by Aapo Rapi $5.85
Aitienpaiva Mothers Day by Amanda Vahamaki $12.10
Troll On #4  by Benjamin Bergman $10.85
Tank Girl Solid State #4 $3.99
Deep In The Woods by Noah Van Sciver and Nic Breutzman $6.00
Picnic Ruined by Roman Muradov $6.00
Cyber Surfer #2 by Alex Schubert $5.00
Lapsos #3 by Ines Estrada $5.00
Muscles by Rachel Foss and Lauren Virnoche $2.00
Acknowledgements William Shakespeare by Robert Kelsey $3.50
Thingswamp #1 Green & Thingswamp #2 Blue $7.00 each
Animal Sex Collected by Isabella Rotman $9.00
Slurricane #6 by Will Laren $6.00
S #14 Baltic Comics Magazine  $12.00
Mini Kus issues #14-#17, variety of artists $5.00 each
Abyss by Benrud Saman Bemel $8.00
Trackrabbit #4 The Folly of Beanie Boylan by Geoff Vasile $5.00
Monster Comic 2013 by Paul Lyons and Heather Benjamin $30.00
Sundogs #10 by Adam Pasion $3.00
Stranger Knights issues #2-#4 by Bill Volk & friends $5.00 each
Graphic Novels & Trade Paperbacks
R. Crumb – The Weirdo Years 1981-'93 (Last Gasp) $29.95 – Widely considered to be some of his best work ever. Weirdo was a magazine-sized comics anthology created by Robert Crumb in 1981, which ran for 28 issues. It served as a "low art" counterpoint to its contemporary highbrow Raw. Early issues of Weirdo reflect Crumb's interests at the time: outsider art, fumetti, Church of the SubGenius-type anti-propaganda and assorted "weirdness."
Dimethyltryptamine by John Campbell $15.00 – DMT to you and me. From the artist of Pictures For Sad Children.
Rebetiko by David Prudhomme (Self Made Hero) $22.95
We Wont See Auschwitz by Jeremie Dres (Self Made Hero) $22.95
Walking Dead 100 Project Covers Collection by Robert Kirkman et al. (Image) $12.99
In Love with Art: FranCoise Mouly's Adventures in Comics with Art Spiegelman by Jeet Heer (Coach House) $13.95
Freud by Corinne Maier and Anne Simon (Nobrow) $19.75
Pachyderme by Frederick Peeters (Self Made Hero) $19.95
Ray and Joe: The Story of a Man and His Dead Friend And Other Classic Comics by Charles Rodrigues (Fantagraphics) $29.99
Adventures of the Gremlin by DuPre Jones and Edward Gorey $17.95
Ukkometsola Kuvakertomus Stanmaitotuotannosta by Jarno Latva-Nikkola (Huuda Huuda) $36.70 – An Illustrated Story on Pig Dairy Farming, in Finnish (with English translation). Pig's milk, capitalism, greed, racism and depression, but also a story of perseverance, hope, and charity. Beautiful red and blue duotone, hardcover.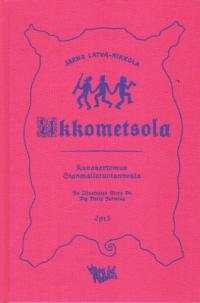 Kuningas Toffee by Aapo Rapi $16.70
Iron Bound by Brendan Leach (Secret Acres) $21.95
Viimeinen Toiven Kirja – The Last Book of Hope by Tommi Musturi $20.90
Fables: Werewolves of the Heartland  by Bill Willingham $14.99
Unexpected: 18 Tales of Fright and Terror by Paul pope, David Lapham and more. (Vertigo) $14.99
JLA Earth 2 Deluxe Edition by Grant Morrison and Frank Quietly (DC) $24.95
Out of Hollow Water by Anna Bongiovanni $10.95
Strong Eye Contact by Christopher Adams $14.95
Art & Design
Object 10 Works by Kilian Eng (Floating World Comics) $30.00
Star Trek Original Topps Trading Card Series (Topps) $19.95-This is a book, but it does come with a few cards!
Dishu: Ground Calligraphy In China by Francois Chastanet (Dokument) $39.95
Wild At Heart by Miss Van (Drago) $38.00
Colour Me Good Arrggghhhh – Cool Colouring Book by Mel Simone Elliott $13.00
Aphorismyth a Collection of Art and Design by Ragnar (Baby Tattoo) $24.95
Soul of Science by Daniel Martin Diaz (Last Gasp) $40.00
Drawings of Laurie Lipton (Last Gasp) $39.95
Mark Schultz Carbon by Mark Schultz $24.95
Hi-Fructose Collected Edition vol 3 ed. by Annie Owens (Last Gasp) $39.95 – Compiles and expands original material from issues 9-12 of the best-selling magazine Hi-Fructose.
Mexican Wall Painting Bardas De Baile by Patricia Cue (Ghost and Co.) $34.95
Graffiti School a Student Guide by Chris Ganter $24.95
Walking Your Octopus: A Guidebook to the Domesticated Cephalopod by Brian Kesinger (Baby Tatoo) $29.95
Druuuuuuuugs
Weed Runners: Travels with the Outlaw Capitalists of America's Medical Marijuana Trade by Nicholas Schou (Chicago Review Press) $16.95
Cannabis Insanity: Cool Coloring Book by Re (Last Gasp) $9.95 – 20 Cool Images to Color. This extra-large coloring book features cannabis inspired pictures selected for their challenging nature and complexity. From "Chronic Christ" to "Dinostonar" and "Cannadragon," Rockin' Re's wild cannabis-inspired images will give you hours of meditative coloring activity.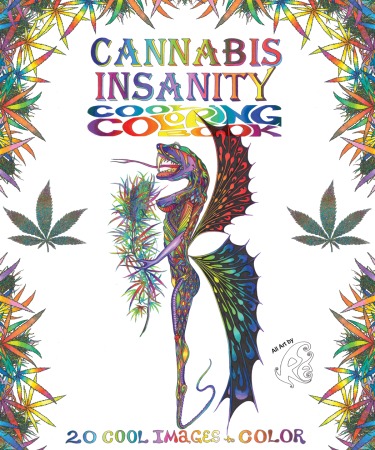 Food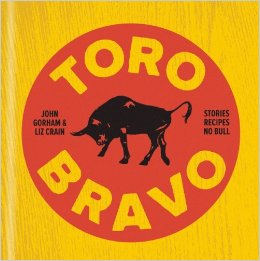 Toro Bravo: Stories. Recipes. No Bull. by Liz Crain, John Gorham and David Reamer (McSweeneys) $35.00 – At the heart of Portland's red-hot food scene is Toro Bravo, a Spanish-inspired restaurant whose small plates have attracted a fiercely loyal fan base.
Film & TV
Hollywood Said No: Orphaned Film Scripts Bastard Scenes Abandoned Darlings by Bob Odenkirk, David Cross, Brian Posehn and friends $17.00 – from the creators of Mr. Show and related folks. Coming soon: we're getting an audio book version of this! Give us a buzz at 773-342-0910 if you want us to reserve you a copy.
Chain Saw Confidential: How We Made the World's Most Notorious Horror Movie by Gunnar Hansen $24.95
Slimed: An Oral History of Nickelodean's Golden Age ed. by Mathew Klickstein $20.00
Jim Henson – The Biography by Brian Jay jones $35.00
The Wes Anderson Collection by Matt Zoller Seitz $40.00 – We can't sell you this until the 8th (only 3 days from now!) but call us at 773-342-0910 to reserve your copy.
Mayhem, Miscreants, Memoirs, Music & Misc
XO Orpheus: Fifty New Myths by Kate Bernheimer $18.00
Room 1219: The Life of Fatty Arbuckle, the Mysterious Death of Virginia Rappe, and the Scandal That Changed Hollywood by Greg Merritt (Chicago Review Press) $29.95
In the Pleasure Groove: Love, Death and Duran Duran by John Taylor $17.00
A Rose By Many Other Names: Rose Cherami and the JFK Assissination by Todd C. Elliott (Trine Day) $12.95
Steampunk Magic: Working Magic Aboard the Airship by Gypsey Elaine Teague (Weiser) $16.95
How To Rap 2 Advanced Flow and Delivery Techniques by Paul Edwards $12.95
Financial Vipers of Venice: Alchemical Money, Magical Physics, and Banking in the Middle Ages and Renaissance by Joseph P. Farrell (Feral House) $19.95
The Dark Lord: H.P. Lovecraft, Kenneth Grant, and the Typhonian Tradition in Magic by Peter Levenda (Ibis) $35.00
Invisibility: Mastering the Art of Vanishing by Steve Richard (Weiser) $14.95
Among the Mermaids: Facts, Myths and Enchantments from the Sirens of the Sea by Varla Ventura $15.95
Banshees Werewolves Vampires and Other Creatures of the Night by Varla Ventura $16.95 – Facts Fictions and First Hand Accounts!
The New View Over Atlantis: The Essential Guide to Megalithic Science, Earth Mysteries, and Sacred Geometry by John Michell $19.95
Party Music: The Inside Story of the Black Panthers' Band and How Black Power Transformed Soul Music by Rickey Vincent $19.95
Eddie Trunk's Essential Hard Rock and Heavy Metal vol 2 $19.95
Visual Music by Brian Eno $50.00
Everything's Coming Up Profits: The Golden Age of Industrial Musicals by Steve Young and Sport Murphy $39.95
Afrofuturism: The World of Black Sci-Fi and Fantasy Culture by Ytasha L. Womack $16.95
Self-Portrait of a Chicken: Young Man For Rent by David Henry Sterry (Soft Skull) $15.95
Create Your Own Religion: A How To Book Without Instructions by Daniele Bolelli (Disinformation) $19.95
The Shaman's Toolkit: Ancient Tools for Shaping the Life and World You Want to Live In by Sandra Ingerman $16.95
The Secret History of the United States: Conspiracies, Cobwebs and Lies by Peter Kross $19.95
Politics & Revolution
The Law of Superheroes by James Daily and Ryan Davidson $17.00 – An intriguing and entertaining look at how America's legal system would work using the world of comic books. Are members of the Legion of Doom vulnerable to prosecution under RICO? Do the heirs of a superhero who comes back from the dead get to keep their inherited property after their loved one is resurrected? Does it constitute "cruel and unusual punishment" to sentence an immortal like Apocalypse to life in prison without the possibility of parole?
Songs of Freedom: The James Connolly Songbook (PM Press) $12.95
We Do!: American Leaders Who Believe in Marriage Equality by Madeleine M. Kunin and Jennifer Baumgardner (Akashic) $15.95
Fiction
Alternative Histories of the World by Matthew Buchholz $25.00
Cazzarola!: Anarchy, Romani, Love, Italy by Norman Nawrocki (PM Press) $18.00 – Cazzarola! spans 130 years in the life of the Discordias, a fictionalized family of Italian anarchists.
And Every Day Was Overcast: An Illustrated Novel by Paul Kwiatkowski (Black Balloon Publishing) $29.95
End of Love by Marcos Giralt Torrente (McSweeneys) $22.00
The Importance of Being Ernest by Ernest Cline (Write Bloody) $15.00
Bagman vs The Worlds Fair Tales of the Bagman vol 2 by BC Bell $15.00
Beyond Folly by Emil DeAndreis $12.95
Dog Days vol 1 by Gene Gregortis $16.00
Lost at Sea: The Jon Ronson Mysteries by Jon Ronson $16.00
Rage Is Back by Adam Mansback $16.00
Sex & Sexy
Big Book of Orgasms – 69 Sexy Stories ed. by Rachel Kramer Bussel (Cleis) $15.95
Kinky Bondage Obsession – Best of Bondagecafe ed. by Jim Weathers (Goliath) $39.95
Wild Lolitas by Mikhail Paramonov (Goliath) $34.95
Strictly Bondage  by Lightworship (Goliath) $24.95
Sirens: The Pinup Art of David Wright $34.95
The Posh Girls Guide to Play Fantasy Role Play and Sensual Bondage – Because Little Black Handcuffs Go With Everything by Alexis Lass $16.00
Bedded Bliss: A Couples Guide to Lust Ever After by Kristina Wright $15.95
God's Doodle: The Life and Times of the Penis by Tom Hickman (Soft Skull) $15.95
Meat #10 by Adrian Lourie $20.00
Meat SF by Adrian Lourie $20.00 – The San Francisco Treat!
Magazines
Cabinet #50 Money $12.00
Wilder Quarterly vol 1 #7 Sum Fall 13 $18.95
Makeshift #7 Fall 13 Journal of Hidden Creativity  $10.00
Randy #4 $8.00
Hi Fructose #29 $7.95
Tom Tom Magazine #15 Magazine For Female Drummers $6.00
Bizarre #206 Nov 13 $10.50
Cemetery Dance #70 $9.50
2600 Hacker Quarterly vol 30 #3 $6.95
Purple Fashion vol 3 #20 $50.00
Hunter Fashion Magazine #23 $24.99
Gentlewoman #8 Fall Win 13 $14.99
Skunk vol 9 #3 $5.99
Meatpaper #20 Fall 13 $9.95
Paper Oct 13 vol 30 #2 $4.00
Wax Poetics #56 $11.99
Mojo #239 Oct 13 $9.99
Maximumrocknroll #365 Oct 13 $4.00
Monocle vol 7 #67 Oct 13 $12.00
In These Times Oct 13 $3.50
AdBusters Nov Dec 13 $12.95
Tattoo Society #40 $7.99
RFD #155 Fall 13 $9.95 – The James Broughton Issue
Poetry, Lit Mags, Lit Journals, Chap Books
The Believer #102 Oct 13 $8.00
McSweeneys #44 $26.00
Bruit #2 and #3 $7.00 each
The Chicago Review vol 58 #1 $10.00
Geist Fact Fiction #90 $6.95
Gaudy Verse by Orla Foster and Peter Martin $2.00
Cityside Coochie Coo by Shaina Hoffman $2.00
Kids Stuff
Fairy Tale Comics: Classic Tales Told by Extraordinary Cartoonists (First Second) $19.99 – Featuring such artists as Craig Thompson, Gilbert and Jaime Hernandez, Vanessa Davis and more.
Moomin and the Comet by Tove Jansson (D&Q) $9.95
Moomin and the Sea by Tove Jansson (D&Q) $9.95
Other Stuff
Edward Gorey Sticker Book $7.95 – Featuring more than 150 reusable stickers.
Tons of wrapping paper! Holidays are comin' up faster than ya think!
Tiny Size Author-Illustrator Starter-Kit – Contains Five Completely Blank Little Books to be Filled by You (McSweeneys) $19.95
More cards from, Buy Olympia, varying prices. Put a bird/bike/animal in fancy clothes on it!
Annual Weekly Planner vol 8 by Lizzy Stewart (Little Otsu) $18.00 – Fill in your own dates and customize it as you need to.
In Case We Die Audiobook of the Novel by Danny Bland $15.75 – Featuring readers such as Aimee Mann, Wayne Kramer, John Doe and more.