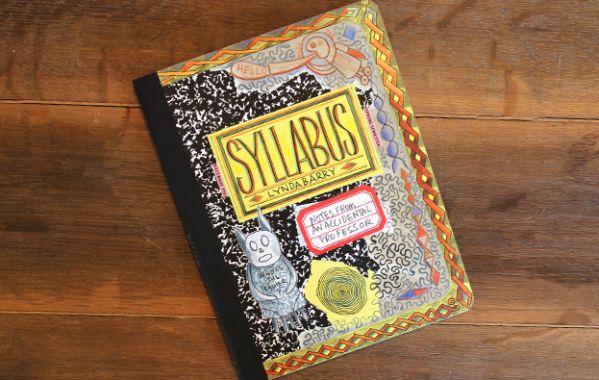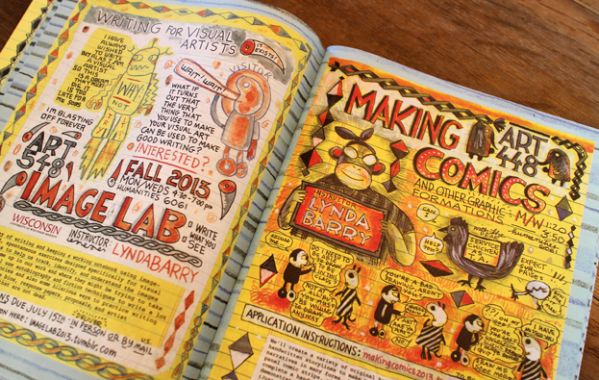 Syllabus: Notes From an Accidental Professor by Lynda Barry (D&Q) $19.95 – Lynda Barry runs a highly popular writing workshop for nonwriters called Writing the Unthinkable. Syllabus is the first book to make her innovative lesson plans and writing exercises available to the public for home or classroom use. Barry teaches a method of writing that focuses on the relationship between the hand, the brain, and spontaneous images, both written and visual. It has been embraced by people across North America—prison inmates, postal workers, university students, high-school teachers, and hairdressers—for opening pathways to creativity. Collaged texts, ballpoint-pen doodles, and watercolor washes adorn Syllabus's yellow lined pages, which offer advice on finding a creative voice and using memories to inspire.
Zines & Zine-Related Books
Show Me The Money #40 Sum Fall Win 14 $2.50
Hello Kitties – A Zine About Cats by Kendy Paxia $3.00
Vegan Ten by Kendy Paxia $2.50
Drool and Nightmares by John Maggie $4.00
Rookie Yearbook Three by Tavi Gevinson $29.95
Fag Punk #12 $2.00
Thumb Tacks and Razor Blades – Pro Wrestling Fans Confess $2.00
Characters: Fifty Portraits of Contemporary Cartoonists by Jess Rullifson $6.00
Tiny Report Micro Press Yearbook 2013 by Robyn Chapman $3.00
Summer of Shred #4 2014 by Jamie M. Moore $20.00
Punk Royko #1 Fall 14 Media Digest by Nathan Worcester $2.00
Escapist Artist by Jolie Ruin, various issues
How Big It Feels How Little It Is by Danielle O'Malley $10.00
Calque is One Long Live Calque $1.00
Car Scars by Kevin McCaughey $3.00
Western Ave by Sergej Vutuc $10.00
Comics & Minis
Screw Job #1 by Paul Lyons, Mickey Z., Walker Melting, Box Brown, Pat Aulisio, Lale Westvind, Josh Bayer, Blake Sims and Brian Ralph $8.00
Juvenitive #3 by Jason Murphy $4.00
Hero League #1 by David Soileau $4.00
Five Chapters of the Universe by Pascal Saint Clair $3.00
Star Fruit by Gretta Johnson $10.00
Putty Buddies #1 Split Issue by Patrick Kyle and Jason Murphy $5.00
Joshua Max #1 by John Maggie $5.00
No Place Like Gnome by Drew Brockington $2.00
Graphic Novels & Trade Paperbacks
Fukitor Book by Jason Karns (Fantagraphics) $30.00
Dogs: An Anthology A Collection of Comics on Our Canine Companions by Jeremy Stoll and friends $9.99
Walking Dead vol 22 A New Beginning by Robert Kirkman and friends $14.99
Earthling by Aisha Franz (D&Q) $19.95
Adventure Time Bitter Sweets by Pendleton Ward and friends $12.99
Grandville Noel: A Detective Inspector Lebrock Of Scotland Yard, Scientific Romance Thriller by bryan Talbot $19.99
Arsene Schrauwen by O. Schrauwen (Fantagraphics) $34.99
Edgar Allan Poe's Spirits Of the Dead by Richard Corben (Dark Horse) $24.99
Art & Design
Popular Skullture: The Skull Motif In Pulps Paperbacks and Comics, ed. by Monte Beauchamp (Dark Horse) $19.99
Immersive Life Practices (Chicago Social Practice History Series) by Daniel Tucker, Mary Jane Jacob and Kate Zeller (SAIC) $20.00 – Words by and/or about Chicago's thinkers and makers that have defined the intellectual and creative life of this city.
Fairy Homes and Gardens by Ashley Rooney and Barbara Purchia $24.99 – 30 designers from around the world transform natural settings into enchanting displays, using artificial flowers, fabric, sticks, wire, crystals, berries, acorns, baskets, and polymer clay. Off the hook.
Postcard Book Of Mushrooms (PIE Books) $18.50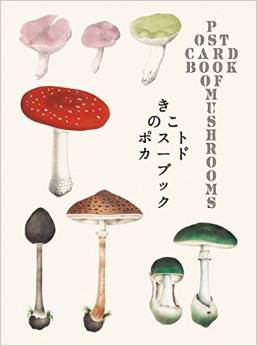 Fiction
Laughing Monsters by Denis Johnson $25.00
Ugly Girls by Lindsey Hunter $25.00
Absolution of Roberto Acestes Laing by Nicholas Rombes (Two Dollar Radio) $15.95
Music Books
Autobiography by Morrissey $18.00 – Now in soft cover, although if you want the hard cover we have a few left of those too.
Disco: An Encyclopedic Guide to the Cover Art of Disco Records (Soul Jazz Publishing) $49.95
The Annotated Mixtape by Joshua Harmon (Dzanc) $14.95 – A memoir through the lense of record collecting, cross-fades, the 2008 recession, AM radio and more.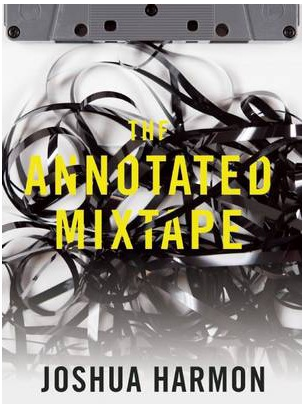 Mayhem & Outer Limits
Silent Invasion: The Truth About Alien Abductions and UFOs by Debra S. Marshall $16.99
Humor
The Existential Coloring Book $7.50
The Super Awesome Coloring Book $7.50
Politics & Revolution
An Indigenous Peoples' History of the United States (Revisioning American History) by Roxanne Dunbar-Ortiz $27.95
Essays
Reading With The Stars: A Celebration of Books and Libraries by Leonard Kniffel $25.00
Film
The Dance of Reality: A Psychomagical Autobiography by Alejandro Jodorowsky (Park Street Press) $24.95
FoodnDrugs
Spirit of Gin: A Stirring Miscellany of the New Gin Revival by Matt Teacher $24.95
Magazines
The Baffler #26 $12.00
Apartamento #14 $19.95
Cannabis Now #12 $7.99
High Times Jan 15 $5.99
Chips and Beer #8 $7.00
Wire #369 Nov 14 $9.99
Decibel #122 Dec 14 $5.99
Shameless Fall 14 $6.95
Radical History Review #119 Spr 14 Global Antiapartheid Movement $14.00
Tattoo Society #46 $7.99
Lit Journals
Fjords vol 2 #4 2014 $10.00
Lana Turner #7 $12.00
Geist #94 Fall 14 $6.95
Pank #10 Spr 14 $10.00
Kids Stuff
Seasons by Blex Bolex $22.95
Other Stuff
Bigfoot Pocket Notebook Blank Journal $7.50
Wasabi Candy Canes $4.50
Lucky Mojo Ginger Candy $6.00
Bigfoot Tiki Mug $16.00
Illuminati Air Freshener Hegemony Scent $3.50
I Love Public Transportation Mug $12.00
Edgar Allen Poe Temporary Tattoos Box $7.00
New gift items! New coin purses! New boxes! New messenger bags! Socks with swears on them!
…And who has soap that says "Heres Your Gift Motherfucker"? We do.