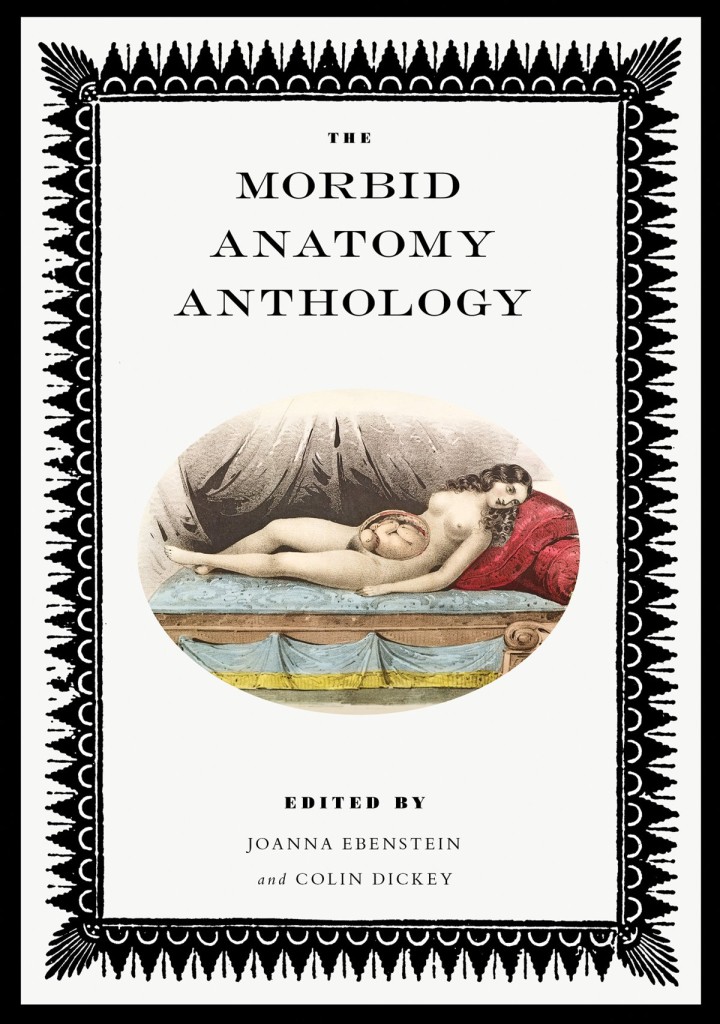 The Morbid Anatomy Anthology by Joanna Ebenstein & Colin Dickey (Morbid Anatomy Press) $30.00 – 28 lavishly illustrated essays about the intersections of the history of anatomy and medicine as well as death and the macabre. Topics include the catacombs of Palermo, books bound in human skin, death-themed cafes in fin-de-siècle Paris, post-mortem photography, eroticized anatomical wax models and more.
*ZINES*
Heavy Whisper by Corinne Halbert $5.00 – Sexy drawing zine featuring bondage vignettes, seductress destroyers and ogling skulls.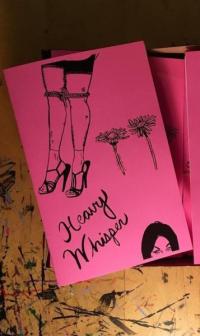 Little Bay Denoc by Troy Lehman $8.00
Chomp #5 by Mitsu Sucks $12.00
*COMICS & MINIS*
Crickets #5 by Sammy Harkham (Fantagraphics) $7.00
Fade by Michelle LaPlante $4.00
Garbage Pail Kids American as Apple Pie Ten Sticker Card Packs! $2.95 each
Our Comics, Ourselves: Identity, Expression, and Representation in Comic Art $10.00 – A series of pic-rich essays from cartoonists & readers, of very varied identities, examining how they see themselves seeing comics seeing them — and how those prisms have shifted over the medium's turbulent history. ~GS
Homebody #1-#3 by Nicole Jakus $3.00 each
*GRAPHIC NOVELS & TRADE PAPERBACKS*
Was She Pretty by Leanne Shapton (D&Q) $19.95
Future Shock Zero (Retrofit) $18.00 – 136 page comix anthology edited by Josh Burggraf focusing loosely around the watchwords of SCI FI ASTRO PLUS. Contributors include: LALA ALBERT, WILLIAM CARDINI, MARINE BLANDIN, JASON MURPHY, VICTOR KERLOW, PAT AULISIO, SOPHIA FOSTER-DIMINO, ANUJ SHRESTHA and more.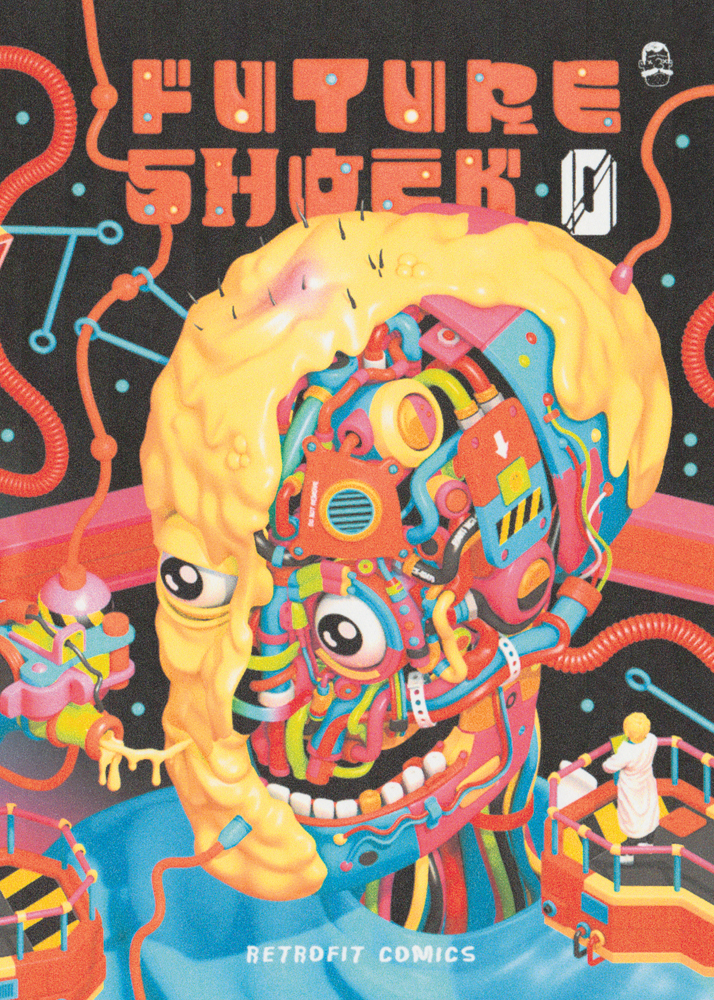 Lumberjanes vol 3 A Terrible Plan by Noelle Stevenson, Carolyn Nowak & Shannon Watters $14.99
The Chilling Archives of Horror Comics: Haunted Horror Pre-Code Cover Coloring Book (IDW) $9.99
Comics Dementia: A Love and Rockets Book, vol 12 in the Love and Rockets Library by Gilbert Hernandez (Fantagraphics) $19.99 – Collects buried treasures, oddities, and rarities from outposts of the Love and Rockets galaxy by Gilbert Hernandez. Most of these stories haven't been available since the 1990s. Saints, sinners, and the Candidelike Roy mingle in jungles, cocktail lounges, living rooms and outer space. Ditko meets Melville meets Bob Hope-but the party really starts when the Alfred E. Neuman of the Love and Rockets multi-verse, Errata Stigmata, makes her entrance.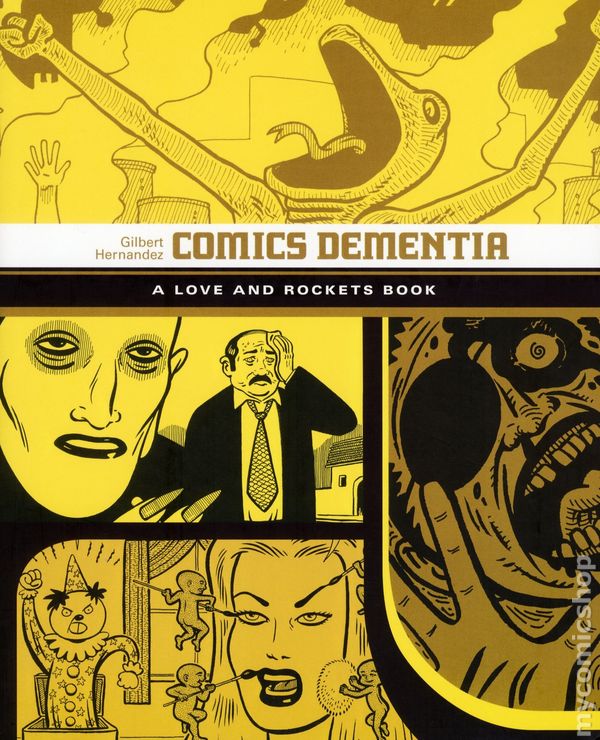 Puke Force by Brian Chippendale (D&Q) $22.95 – Don't miss artist and musician Brian Chippendale here at Quimby's on Feb 20th to talk about this crazy awesome graphic novel about the aftermath of an explosion in a coffee shop.
*FICTION*
The Final Programme by Michael Moorcock $9.95 – Back in print! MM's first book in the Cornelius series from the late 60s, of the drug-taking, physics-doing, sex-experimenting weirdo Jerry Cornelius. Bond but as an assassin, part-Buckaroo Banzai, 100% rock star. Recommended. -LM
Every Anxious Wave by Mo Daviau $25.99 – An indie rocker opens a time wormhole! And falls in love!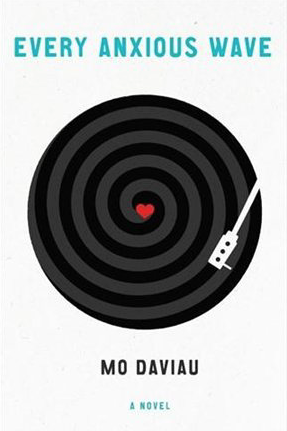 Western Palaces by Logan Ryan Smith (Transmission Press) $11.99
Dirty in Cashmere by Peter Plate (Seven Stories Press) $14.95
Almost Everything Very Fast by Christopher Kloeble $16.00
*MAYHEM*
The Book of English Magic by Philip Carr-Gomm $16.95 – Learn more about alchemy, herbal remedies, water dowsing, performing spells, experiments to try and places to visit, as well as historical exploration of magic and interviews with leading magicians! Now in soft cover!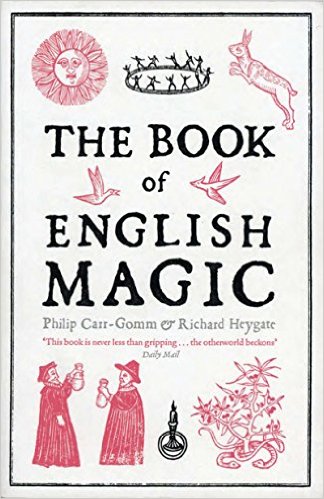 Fast Food Maniac: From Arby's to White Castle, One Man's Supersized Obsession with America's Favorite Food by Jon Hein $15.00 – Personality from The Howard Stern Show celebrates American fast food, exploring the history and secret menu items of both national and regional chains, ranking everything from burgers and fries to ice and mascots, and offering his own expert tips on where to go and what to order.
*MUSIC BOOKS*
Every Song Ever: Twenty Ways to Listen in an Age of Musical Plenty by Ben Ratliff $26.00
*DIY*
I Spy How to Be Your Own Private Investigator by David Ribacoff $25.99
Little Felted Dogs: Easy Projects for Making Adorable Pups by Soori Yamazaki $14.99
*SEXXXY*
Sex in the Sea: Our Intimate Connection with Kinky Crustaceans, Sex-Changing Fish, Romantic Lobsters and Other Salty Erotica of the Deep by Marah J. Hardt $26.99
My Father, the Pornographer: A Memoir by Chris Offutt $26.00 – True story: Andrew Offutt wrote erotica to pay for his son's braces. And then he became an erotica-writing superstar. Years later, the author (with probably pretty straight teeth) inherits his dad's 1800 pounds of porn written in the 70s and 80s.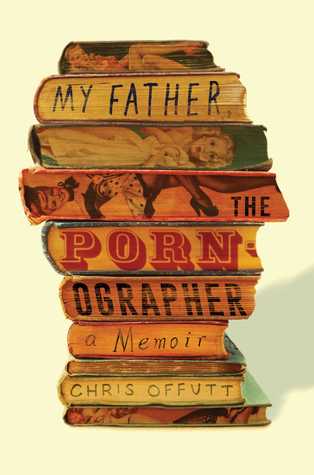 Burrs and the Beans #1 by BJ Hillis $5.00 – Coffee shop erotica! By a barrista! For reals!
Kittens and Kulture: The Pinup Photography of Susana Andrea $34.99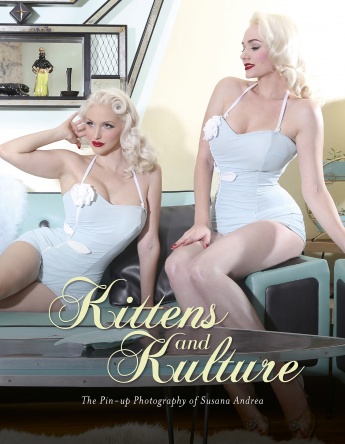 *MAGAZINES*
Juxtapoz #182 Mar 16 $6.99
Maximumrocknroll #393 Feb 16 $4.99
Cinema Scope #65 $5.95
Cinema Retro vol 12 #34 16 $11.99
Frieze #176 Jan Feb 16 $12.00
Race and Class vol 57 #3 $8.00
Horror Hound #57 Jan Feb 16 $6.99
Weed 2016 Special Newsweek Edition $10.99
Inked #73 Feb 16 $6.99
Under the Radar #56 Jan 2016 $5.99
ASR #66 Win 16 Anarcho-Syndicalist Review $5.00
Witches and Pagans #31 $6.95
ArtForum Feb 16 #54 $10.00
Diabolique #25 Jan Mar 16 $9.98
Offscreen #13 People Behind Bits and Pixels $20.00
*POETRY & CHAP BOOKS*
Pretty Pretty Poison by Morgan Eldridge $5.00
Psychogynecology Poems by WEndy Lee Spacek $10.00
Sheriff Nottingham's Holiday Herald vol 1 #5 Groundhog Day $10.00