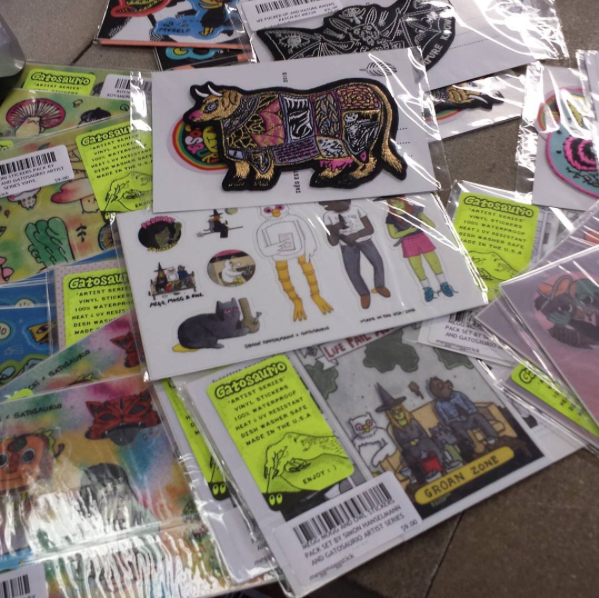 Stuff from Gatosaurio. Stickers! Patches! By artists such as Karissa Sakumoto, Inechi, Koyamori, Simon Hanselmann & Repoghost!
*ZINES*
Doris #32 by Cindy Crabb $3.00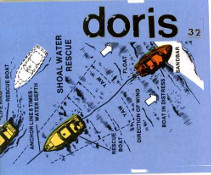 Mistaken Wedding vol 1 by Diana Bowden $8.00
What Are You Raising Them For? Tim Devin Tells You All About 70s Hippie Parenting $8.50
Building: A DIY Guide to Creating Spaces Hosting Events and Fostering Radical Communities by Neil Campau $5.00
*COMICS & MINIS*
Do Not Disturb My Waking Dream #5 (Uncivilized) $5.00 – The fifth installment features slices of life beautifully illustrated by prolific Chicago cartoonist, Laura Park.
Tendril Wild by Tomas Moniz and Alicia Dornadic $5.00
New comics by Ashley Ronning:
Tachiyomi $6.00
Closest Approach $6.00
Weft $3.00
Magic Whistle vol 3 #2 I Created Him You Know by Sam Henderson (Alternative Comics) $5.99 – The newly revamped Magic Whistle makes a strident return with its second issue as a humor anthology. Sam Henderson once again leads a crack team of tremendous talent featuring contributions from Seth Cooper (Paper Rodeo), Brigid Deacon, Jesi the Elder (Vanilla White), Amy Lockhart, and Tom Van Deusen (Scorched Earth).
Hello Birdman #0 by Heather Pickett $1.00
Stripburger #67 $8.00
Sketchbook vol 1 by Bae Cutler $5.00
Fuzzy Princess #1 by Charles Brubaker $4.99 & #2 $5.00
*GRAPHIC NOVELS*
Art & Beauty Magazine: Drawings by R. Crumb, Numbers 1, 2 & 3 (David Zwirner Books) $35.00 – Drawings from the 90s to the present. Some of the material in here has never been published before!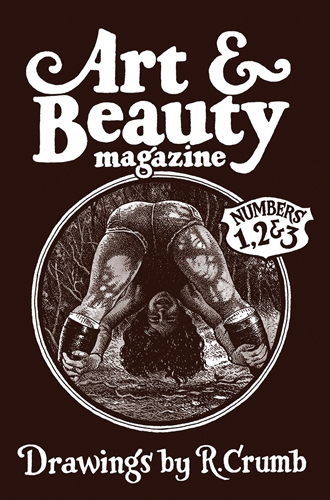 Time Clock: An Eye of the Majestic Creature Book by Leslie Stein (Fantagraphics) $19.99
Springtime in Chicago by Cathy Hannah $10.00
HIP HOP FAMILY TREE TPB vol 4 by Ed Piskor (Fantagraphics) $27.99
Hip Hop Family Tree Box Set vol 3 and 4 1983-1985 by Ed Piskor (Fantagraphics) $49.99
The Osamu Tezuka Story: A Life in Manga and Anime by Toshio Ban & Tezuka Productions (Stone Bridge Press) $29.95
Ohio Is For Sale by Jon Allen $19.99
Weirdy by AP Quach $14.95
Love Addict: Confessions of A Serial Dater by Koren Shadmi (Top Shelf) $24.99
I Am Legion: by Fabien Nury and John Cassaday (Humanoids) $19.95
Monstress TPB vol 1 Awakening by Marjorie Liu & Sana Takeda $9.99
Virus Tropical by Powerpaola (2d Cloud) $24.95
Spanish Fever: Stories by the New Spanish Cartoonists by Santiago Garcia (Fantagraphics) $29.99
*ART & DESIGN*
Marcel Dzama: The Book of Ballet Text by Hans Christian Andersen (David Zwirner Books) $20.00 – Dzama collaborated with choreographer Justin Peck and musician Bryce Dessner at the New York City Ballet. This book documents the genesis of all aspects of the project.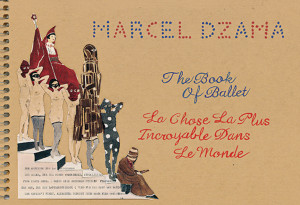 Eye of the Sixties: Richard Bellamy and the Transformation of Modern Art by Judith E. Stein $28.00
*FICTION*
Dying to be Beautiful vols 1 & 2 Without a Head by M. Glend Rosen $14.95 each
Neon Green: A Novel by Margaret Wappler (The Unnamed Press) $16.00
American Candide by Mahendra Singh (Rosarium Publishing) $12.95 – Illuminati global warmers, insurance cults, sex-crazed illegal aliens and even the Senate Sub-Committee on Homeland Furnishings provides sufficient belly laughs.
Invoice by Jonas Karlsson (Hogarth Publishing) $24.00
*MAYHEM*
Sex and Horror: The Art of Alessandro Biffignandi by Mark Alfrey (Korero) $32.95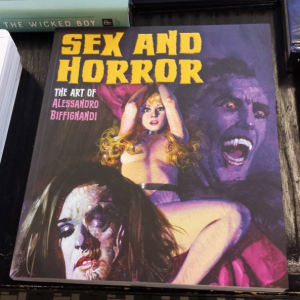 Wicked Boy: The Mystery of A Victorian Child Murderer by Kate Summerscale $28.00
*HUMOR*
You Drive Me Crazy by Josh Bergman $12.00
*SCIENCE!*
Invisible Rainbow: A Physicist's Introduction to the Science Behind Classical Chinese Medicine by Changlin Zhang, Jonathan Heaney (North Atlantic Books) $24.95
Wild Sex: The Science Behind Mating In the Animal Kingdom by Carin Bondar (Pegasus) $27.95
Sex On Earth: A Journey Through Nature's Most Intimate Moments by Jules Howard $17.00
*POLITICS & REVOLUTION*
Wildcat Anarchist Comics by Donald Rooum & Jayne Clementson (PM Press) $14.95 – Collects the drawings of Donald Rooum, mostly (but by no means entirely) from the long-running "Wildcat" cartoon series that has been published in the Freedom newspaper since 1980.
Bias of Temperment In American Politics by William Kreml $15.00
Ideas for Action: Relevant Theory for Radical Change by Cynthia Kaufman (PM Press) $22.95
Maoism and the Chinese Revolution: A Critical Introduction by Elliott Liu (PM Press) $14.95
*MAGAZINES*
Skeptical Inquirer vol 40 #4 Does Astrology Need to be True $5.99
ASR #67 Sum 16 Anarcho Syndicalist Review $5.00
Maximumrocknroll #399 Aug 16 $4.99
Shindig #56 $12.99
Wire #389 July 16 $9.99
Make vol 52 Aug Sep 16 $9.99
Dissent Sum 16 $10.00
2600 The Hacker Quarterly vol 33 #2 Sum 16 $6.95
Magnet #133 $4.99
Uppercase #30 A Magazine for the Creative and Curious $18.00
Vive Le Rock #36 Devo $10.99
True Crime Special Sum 16 20 Crime Stories $12.99
*FOR THE KIDS*
Musnet: The Mouse of Monet by Kickliy (ODOD) $19.95
Ogres Awake by James Sturm and friends (First Second) $14.99
*OTHER STUFF*
Field Notes Byline Reporter's Notebook With Receipt Pocket $12.95 – Long skinny reporter style!