You Don't Get There From Here #43 by Carrie McNinch $3.00
*ZINES*
Alamo Igloo #30 Stereo Sniffers by Keith Herzik 2017 $7.00
KerBloom #126 May Jun 17 by Artnoose $2.00
New Morality Zine #4 Bane by Nick Acosta $10.00
Sub/Verse #8 Frankie Cosmos by Chloe Graham $5.00
Jarry Magazine: A Queer Food Journal, various issues $20.00 each
Pulp Friction by Kurt Isensee $10.99 – A coloring book mash-up, combining characters from one of America's greatest directors, with one of America's greatest decades. Twenty 9″x12″ illustrations.
Zines by Megan Kirby:
Baby They Dont Know About Us $5.00
I Hope the Smoking Mans in This One by Megan Kirby $5.00 – The zine is out there!
Abstract Door #7 by Vicky Lim $2.00
*COMICS*
Corridors by Lane Milburn $5.00
Comics by Krystal DiFronzo:
Belly Is The Bitchery Within $10.00
Tongue Breaks by Krystal DiFronzo $14.00
Orbiting by Penina Gal $12.00
Seed by Andy Hood $5.00
GIRLS by Jenn Woodall $12.00 – Full color illustrations of badass women from a variety of backgrounds.
Fiends #3 Sum 17 by Tim Tyler $10.00
*GRAPHIC NOVELS*
The Story of Jezebel and Her Turbulence with the Prophets of Israel by Elijah Brubaker (Uncivilized) $19.95 – The Old Testament as filtered through Comedy Central. From the author of the comic Reich.
Mirror Mirror 2, edited by Julia Gfrörer and Sean T. Collins (2dcloud) $39.95 – Annual anthology, this volume featuring Clive Barker, Simon Hanselmann, Lala Albert, Heather Benjamin & more!
Fog Over Tolbiac Bridge: A Nestor Burma Mystery by Jacques Tardi and Léo Malet (Fantagraphics) $19.99
True Swamp 2: Anywhere But In . . .by Jon Lewis (Uncivilized) $22.95 – The continuing misadventures Lenny the Frog.
*POLITICS & REVOLUTION*
Have Black Lives Ever Mattered? by Mumia Abu-Jamal (City Lights) $14.95 – Writings, radio speeches and more from the late 1990s, pre-dating the Black Lives Matter movement. A must-read for anyone interested in social justice and inequalities, social movements, the criminal justice system, and African American history.
Communism for Kids by Bini Adamczak (MIT Press) $12.95 – Oh those lovable little revolutionaries experiencing their first political awakenings!
*ART & DESIGN*
Yakuza Tattoo by Andreas Johansson (Dokument Press) $34.95 – A unique insight into the full body tattoos of dragons, fish and gods that form the identity of the Japanese Mafia.
SHAG: The Collected Works by Josh "SHAG" Agle (AMMO Books) $39.95 – Midcentury modern culture! Mythical creatures! Martinis! A fairly comprehensive monograph detailing the career of one of the biggest names in lowbrow art. Includes a peek into his studio!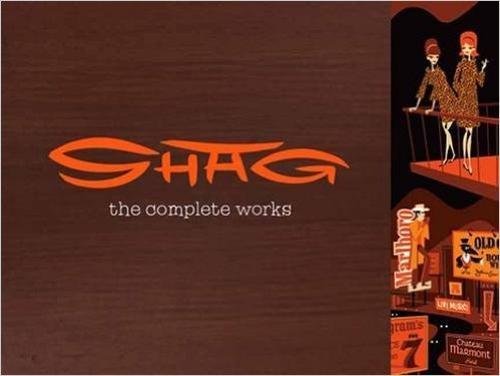 The Art of Writing Your Name: Urban Calligraphy and Beyond by Christian Hundertmark and Patrick Hartl $39.95 – Graffiti fanatics, hand lettering fans, street art junkies, calligraphy lovers, and type enthusiasts all have something to learn from this book.
Queer Threads: Crafting Identity and Community by John Chaich and Todd Oldham (AMMO Books) $39.95 – 30 contemporary queer culture artists remixing binaries with fiber craft.
*FICTION*
Heroes of the Frontier by Dave Eggers $16.95 – Family, loss, wilderness, and the curse of a violent America. Now in soft cover!
*ESSAYS*
Being A Beast: Adventures Across the Species Divide by Chalres Foster $16.00
Theft by Finding: Diaries (1977-2002) by David Sedaris $28.00
*MUSIC, TV & FILM BOOKS*
Henry & Glenn Forever & Ever: The Completely Ridiculous Edition by Tom Neely & Friends (Microcosm) $25.95 – Still milkin' it! Hardcover cover collecting four serialized comics, adds even more never-before-published pages than previous collective edition. Also in stock, the Henry & Glenn Adult Activity and Coloring Book $12.95
Are You In The House Alone?: A TV Movie Compendium 1964-1999 by Amanda Reyes (Headpress) $23.95 – Telefilms made for the small screen served as an intro to horror film genres and tropes like sinister cults, women in prison, haunted houses and even animals in revolt. They were also a place to address serious contemporary issues – drugs, prostitution, sexual violence and justice. When the Movie of the Week ruled the airwaves!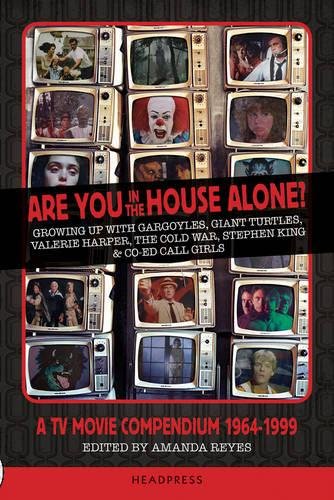 Fucking Innocent: The Early Films of Wes Anderson by John Andrew Fredrick $15.95 – Specifically looking at Bottle Rocket, Rushmore, and The Royal Tennenbaums.
Off the Cliff: How the Making of Thelma & Louise Drove Hollywood to the Edge by Becky Aikman $28.00
*OUTER LIMITS*
The Anti-Gravity Files: A Compilation of Patents and Reports (Lost Science) by David Hatcher Childress (Adventures Unlimited) $22.00
The Oxford Illustrated History of Witchcraft and Magic by Owen Davies $40.00 – Richly illustrated exploration of witches and magical beliefs/practices, trials, depictions, history, cinematic portrayals & more!
The Psychedelic Experience: A Manual Based on the Tibetan Book of the Dead by Timothy Leary and Richard Alpert $14.95 – This reprint of Leary's and Ram Dass' classic celebrates the current psychedelic consciousness renaissance.
The Book of the Un: Friends of Smiley: dissertations from dystopia by Chicken John Rinaldi (Last Gasp) $25.00 – A fun dissertation that includes stories, analogies, calls to action, irreverent examples and how-to instructions of how things actually work… or don't, from this NYC punk/SF organizer/performer.
*SEXXXY*
The Explorer's Guide to Planet Orgasm: for every body by Annie Sprinkle PhD and Yu Dori (Greenery Press) $13.95
Elska #12 Brussels Belgium $18.50
The Twisted Adult Coloring Book by Magnus Frederiksen (Last Gasp) $12.95
*MAGAZINES*
Monocle #105 Jul Aug 17 $12.00
RFD #170 Sum 17 Helping Youth $11.95
*LIT JOURNALS*
The Chicago Review vol 60 #3 The Infrarrealistas $15.00