Sigil of Baphomet Jewelry $5-$30 – We are proud to start carrying occult jewelry for you from Arizona-based artist Xerxes who runs Sigil of Baphomet. Pendants, necklaces, sigils and more to flaunt your hexing abilities.
Psychedelic Pharmacology for the 21st Century: Breaking Convention Volume III by Ben Sessa (Strange Attractor Press) $21.95 – Presenting an interdisciplinary selection of twenty-five essays first delivered at Breaking Convention 2015, the third conference on psychedelic consciousness, culture, and clinical research, held at the University of Greenwich, London, held biennially. This book spans the sciences and humanities, from philosophy and neuroscience through chemical models of action to clinical use. This latest volume includes cross-cultural approaches exploring the global drug economy, clinical MDMA trials, histories of psychedelic literature, the enigma of the pineal gland, acid mediumship and psychedelic landscaping. Contributors include: Allan Badiner, Rick Doblin, Amanda Feilding, Ido Hartogsohn, Jennifer Lyke, Dale Pendell, Iker Puente.
*ZINES*
Shards #1 + #2 by Melody Chang Snyder $3.00 each
Sunday Cruisin' photo zine by Adam Jason Cohen $7.00
Polygoons Activity Book #1 by Hector Ivan Garcia $2.00
Zisk #28 Fall 17 $3.00 – The baseball zine for those who hate baseball magazines!
*COMICS & MINIS*
Berlin #21 by Jason Lutes (D&Q) $5.95
Sporgo #2 by Laura Pallmall $5.00 – A very contemporary look at a community of struggling young artists, written with crisp naturalistic dialogue. -Lane
Free Fantasy #1 $10.00
Business Box by JJ McLuckie $5.00
Lumpy Acres: A Graphic Memoir by Vance Lump $15.00 – This beautiful risograph comic is structured according to the four seasons, and the color schemes and layouts change with each section. A married couple spends a year in their new home, a rural farmhouse. They adopt chickens and think of them like children. They plant seeds and reap the harvest, sharing their new adventure of life on the land. Recommended for fans of Blexbolex and Brecht Evens. -Lane
*GRAPHIC NOVELS*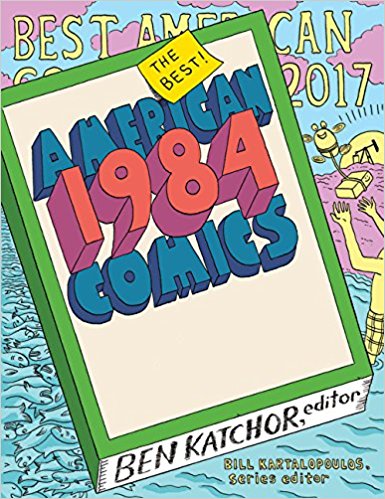 Due out Oct 3rd! The Best American Comics 2017 edited by Ben Katchor and Bill Kartalopoulos $25.00
House Of Women by Sophie Goldstein (Fantagraphics) $29.99 – Four women try to bring "civilization" to the natives of a remote planet on the fringes of the known universe.
Francine by Michiel Budel (Secret Acres) $17.95 – Budel's first graphic novel since his comics Wayward Girls and his anonymously posted webcomic slechtemeisjes, tells the tale of teen Francine who murders her bully, fakes her own death, steals her best friend's mother, and makes any situation uncomfortably sexual.
Against the Grain vols 1-3 by Erica Austin $9.95 each
Josephine by Kevin Sacco $12.95 – A wordless Civil Rights-era tale of a young boy with a complicated family life who accompanies his family's domestic – Josephine – from his Upper West Side NY comforts to her neighborhood haunts in Harlem.
Royal City vol 1 Next of Kin by Jeff Lemire $9.99 – A fading literary star who reluctantly returns to the once-thriving factory town where he grew up.
Sex Criminals vol 4: Fourgy! by Matt Fraction and Chip Zdarsky $16.99
The Unbeatable Squirrel Girl vol 6: Who Run the World? Squirrels by Ryan North and Erica Henderson $15.99
Adventure Time Sugary Shorts vol 3 by Pendleton Ward and friends $19.99
Unversed: A Comics Anthology Edited by Jonathan Hill $15.00
Bottoms Up!: True Tales Of Hitting Rock-Bottom, edited by J.T. Yost (Birdcage Bottom) $15.00 – Alcohol, narcotics, sex, pornography, body dysmorphia and more – adapted into comics by nearly 40 indie cartoonists. Contributors include Rachel Dukes, Noah Van Sciver, Sara Lautman, Kevin Budnik & more. Portion of proceeds donated to a local rehab org.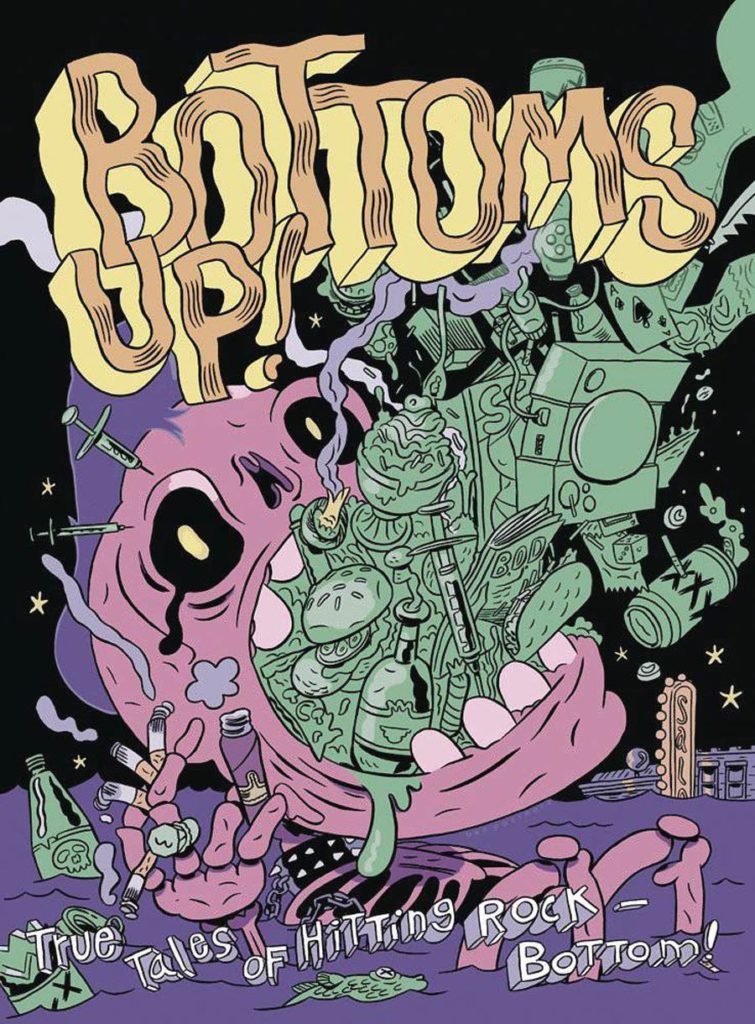 *ART & DESIGN BOOKS*
Tattoos In Japanese Prints by Sarah Thompson (MFA Boston) $24.95
Addicted to Americana: Celebrating Classic & Kitschy American Life & Style by Charles Phoenix $29.95 – Raised on a used-car lot, Charles Phoenix was destined to become the Ambassador of Americana. The photo collector, food crafter, and field tripper is famed for his hilarious live show performances and "theme park" tour of downtown Los Angeles. This riotously colorful book, replete with Charles's collection of vintage Kodachrome slides, celebrates his lifelong quest to unearth the best of classic and kitschy American life and style.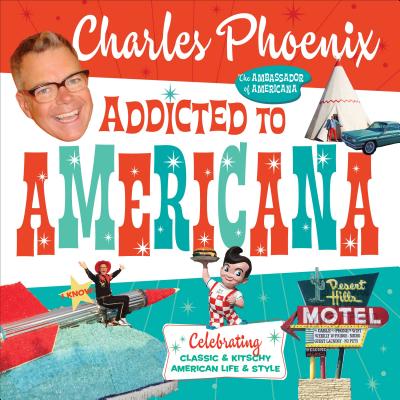 *POLITICS & REVOLUTION*
Riot Days by Maria Alyokhina of Pussy Riot $17.00 – Evocative, wry, laser-sharp, and laconically funny first hand account of the trial and imprisonment of Maria Alyokhina for smuggling a guitar with her fellow Pussy Rioters into an Orthodox Moscow cathedral and performing a "Punk Prayer" to protest Putin's regime.
*OUTER LIMITS*
From Here to Eternity: Traveling the World to Find the Good Death by Caitlin Doughty $24.95 – Author of Smoke Gets in Your Eyes expands our sense of what it means to treat the dead with "dignity" by traveling the world and looking at death traditions in other cultures.
The War Nerd Iliad by John Dolan (Feral House) $22.95 – Poet, novelist, essayist, former teacher, and co-producer of the Radio War Nerd weekly podcast John Dolan brings a modern prose translation of Homer's Iliad, stripping it of the archaic language and showing just how funny, raw, and terrifying this doomed world of war really is, revisiting this tale of Greeks and Trojans still fighting while the gods interfere.
The Super Natural: Why the Unexplained Is Real by Whitley Strieber and Jeffrey J. Kripal $16.00 – The guy who wrote Communion and a religion prof present a perception-altering analysis of why the paranormal is real, but also radically different from what is conventionally understood.
*FICTION*
Complete Stories by Kurt Vonnegut $45.00 – This book collects 98 stories written from 1941 to 2007, here for the first time five previously unpublished stories; as well as a handful of others that were published online and read by few.
Neverwhere Illustrated Edition by Neil Gaiman, illustrations by Chris Riddell $19.99
*MAGS*
Hi-Fructose #45 New Contemporary Art Magazine $7.95
*LIT JOURNALS & CHAP BOOKS*
Lady Churchill's Rosebud Wristlet #36 $5.00
The Believer #115 Oct Nov 17 $12.00
Sheriff Nottingham #11 $10.00
Distractions by Broken Nose Collective $10.00
The Moomers Journal of moomers studies #11-#14 $7.00 each
Motley Magazine #1 Sum 17 $5.00
*MUSIC & FILM BOOKS*
The Outback Musician's Survival Guide: One Guy's Story of Surviving as an Independent Musician by Phil Circle $17.50 – Don't miss Phil Circle here to release this book on 10/19!
Confessions of a Transylvanian: A Story of Sex, Drugs and Rocky Horror by Kevin Theis and Ronald Fox $16.95
*PHILOSOPHY*
Incontinence of the Void: Economico-Philosophical Spandrels by Slavoj Žižek $29.95
*FOR THE KIDDIES*
Grandpa's Ghost Stories by James Flora (Feral House) $17.95 – Back in print for the first time since 1978, one of the most sought-after of madcap illustrator Jim Flora's children's books, best known for his 40s and 50s album cover art.
Anna and Froga: Completely Bubu by Anouk Ricard (D&Q) $19.95
Kids books from Soberscove Press, $10 each: This is True by Selina Trepp, Tic Toc by Arati Rao and Adam Sipe & more.
*OTHER STUFF*
Tuesday Bassen swag: Girls Stickers $5 per pack, Greeting Cards $4 per card
Moleskine 2018 12 Month Daily Planner, Pocket, Elm Green, Hard Cover $19.95