Impulse shopping has never been so fun! Mark Ryden Friendly Animal Stickers $5.00 Mark Ryden Friendly Animal Plates $99.00 – Set of 6 plates, 10″ each. Beauties! Stay Fresh Air Fresheners $5.00 each: Reaper in Musk, Honey Bear Bong in Lavender, Usugrow Skull Rebel Ink in Pineapple, Usugrow Skull Inked For Life in Sandalwood Death by Coffee Air Freshener $4.00 Chub Rub Club Patch $5.00 Thrillhaus Patches $6 each
*ZINES*
Visitor in Myself #6 Win 17 $3.00
Should I Get Bangs by Lauren Spencer King $6.00
Bloody Brains by Zeus Fondanarosa $1.00
Trucks by Wesley Willis $19.00 – You missed buying his paintings at the 6 corners down the street when he was alive. Now buy a $19 zine of his work.
*COMICS & MINIS*
Personal Space by Anna Mielniczuk $10.00
Neon by Aubrey Fisch $2.50
All Time Comics Crime Destroyer #2 by Josh Bayer $3.99
*GRAPHIC NOVELS*
Pizzeria Disgusto by Michael Hacker $20.00 – An absurd-comic insight into Italian cuisine. Ugly band noodles, pizza cuts with revenge rags and violent potato balls — 84 pages of cartoons and illustrated jokes about pizza, pasta and other culinary delights from Bella Italia. Buon Appetito!
Coady and the Creepies by Liz Prince and Amanda Kirk $14.99 – Punk's Not Dead! But the lead singer of Coady and the Creepies is! And the drummer is a ghost. How do you become the greatest band that's ever lived if you have to fight your way through lood-sucking promoters, fanboy zombies and ghoulish rival bands?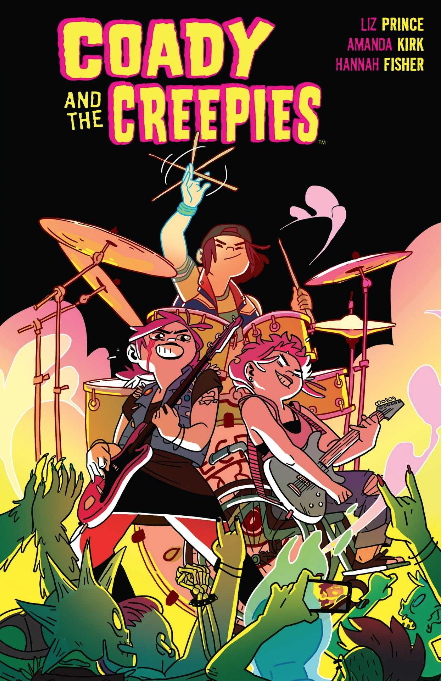 Michael Chabon's The Escapists by Michael Chabon & Brian K. Vaughan (Dark Horse) $19.99 – Inspired by The Amazing Adventures of Kavalier & Clay, Chabon teams up with Saga-Y The Last Man superstar Brian K. Vaughan (Dark Horse) $19.99 – Discovering his late father's decades-spanning vault of Escapist memorabilia, a fan looks to relaunch the forgotten Golden Age hero with his friends.
Cartoon Clouds by Joseph Remnant (Fantagraphics) $22.99
Sugartown by Hazel Newlevant (Alternative Comics) $10.00 – A bisexual, polyamorous love story for the modern era.
Harlequin Valentine by Neil Gaiman with art by John Bolton $12.99 – Back in print, the legendary Commedia dell'arte has been beautifully redesigned for a new hardbound edition, the classic tale of clown woos girl and girl drags clown's heart around town. But a charming surprise awaits the pair before the end of their journey!
Rat Queens vol 4 High Fantasies by Kurtis J. Wiebe and Owen Gieni $14.99 – Collects vol 2 #1-5
*ART & DESIGN*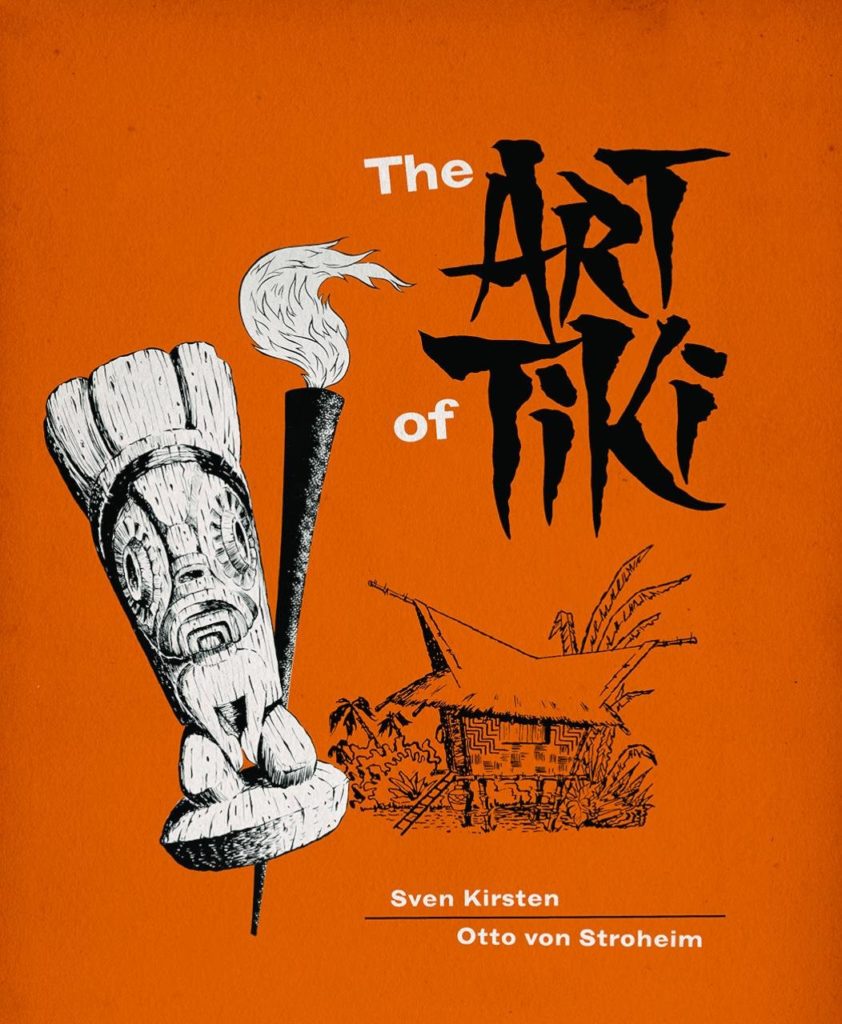 The Art of Tiki by Sven Kirsten and Otto von Stroheim (Last Gasp) $35.00 – A vivid, visually arresting portrait of the art form of mid-century Polynesian pop. In conjunction with the 20th Anniversary Tiki Art Exhibition at La luz de Jesus Gallery in Los Angeles.
Skaters: Tintype Portraits of West Coast Skateboarders by Jenny Sampson $45.00
Holidays in Soviet Sanatoriums by Maryam Omidi (Fuel) $32.50 – Combo medical institution and spa, Soviet sanatoriums were visited by millions of citizens every year, and the buildings are the most innovative of their time. Crude-oil baths, radon water douches and stints in underground salt caves, many are still in operation!
*POLITICS & REVOLUTION*
Age of Folly: America Abandons Its Democracy by Lewis H. Lapham $14.95
*MUSIC & FILM BOOKS*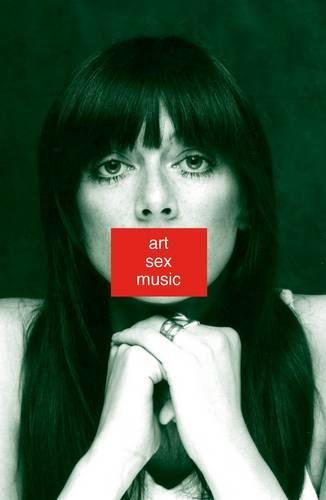 Art Sex Music by Cosey Fanni Tutti $18.95 – Autobio from musician of Throbbing Gristle/Chris & Cosey/COUM Transmissions fame, and includes the the story of her work as a pornographic model and striptease artiste which challenged assumptions about morality, erotica, and art.
The Frightfest Guide to Monster Movies (Dark Heart of Cinema) by Mike Gingold (Fab Press) $24.95
When The Screaming Stops: The Dark History Of The Bay City Rollers by Simon Spence $30.00
More of a Guideline than a Rule: The Bill Murray Connect the Dots (Sugoi) $9.00 – Yeah, yeah, milkin' that Bill Murray activity book trend. It's a thing. Give us your money!
*OUTER LIMITS*
Cinema Sewer Volume 6: The Adults Only Guide to History's Sickest and Sexiest Movies! by Robin Bougie (Fab Press) $19.95 – Issues 27 to 29 of Robin Bougie's celebrated independent magazine are revisited in this sixth wild FAB Press volume, along with an additional 80 pages of never-beforeseen interviews, rants, comics, hard-to-find classic movie advertising, and graphic illustrations by Bougie and his talented friends from both the comic book and animation industries.
Lady Killers: Deadly Women Throughout History by Tori Telfer, with illustrations by Dame Darcy $15.99
Robert Anton Wilson books back in print, courtesy of Hilaritas Press! $15.23 each: Cosmic Trigger vol 1 Final Secret of the Illuminati, Email to the Universe and Other Alterations of Consciousness. Prometheus Rising, Quantum Psychology: How Brain Software Programs You and Your World
American Freemasonry: Its Revolutionary History and Challenging Future by Alain de Keghel $30.00
*FICTION*
In the Shadow of Frankenstein: Tales of the Modern Prometheus, ed. by Stephen Jones $17.95 – 24 electrifying tales of cursed creation, both contemporary and vintage. Now in soft cover.
*FOOD*
Cherry Bombe, The Cookbook by Kerry Diamond & Claudia Wu $35.00 – From the editors of the popular indie mag of the same name.
Beer Is for Everyone!: Of Drinking Age by Em Sauter $18.95 – Learn the diff between a pils and an IPA! Look here if you're thirsty, but not sure where to start.
*MAGS*
Gentlewoman #16 Fall Win 17 Simone Biles $15.99
Uppercase #35 A Magazine for the Creative and Curious $18.00
Record Culture Magazine #3 $20.00 – Contains Beats in Space Photo Book
All In Magazine #3 with Marfa Journal #69 $20.00
AnOther Magazine vol 2 #6 Fall Win 17 $19.50
RFD #171 Fall 17 Happy Place $11.95
Fortean Times #358 Scary Bikers $12.50
*CHAP BOOKS*
Dollhouse #1 Oct 17 Everything You Need to Know $4.00