Holiday Hours!
Sat 12/23: open until 10pm
Sun 12/24: noon to 7pm
12/25:  CLOSED
Sun, 12/31: noon-5pm
Mon 1/1: CLOSED
—
Here's New Stuff!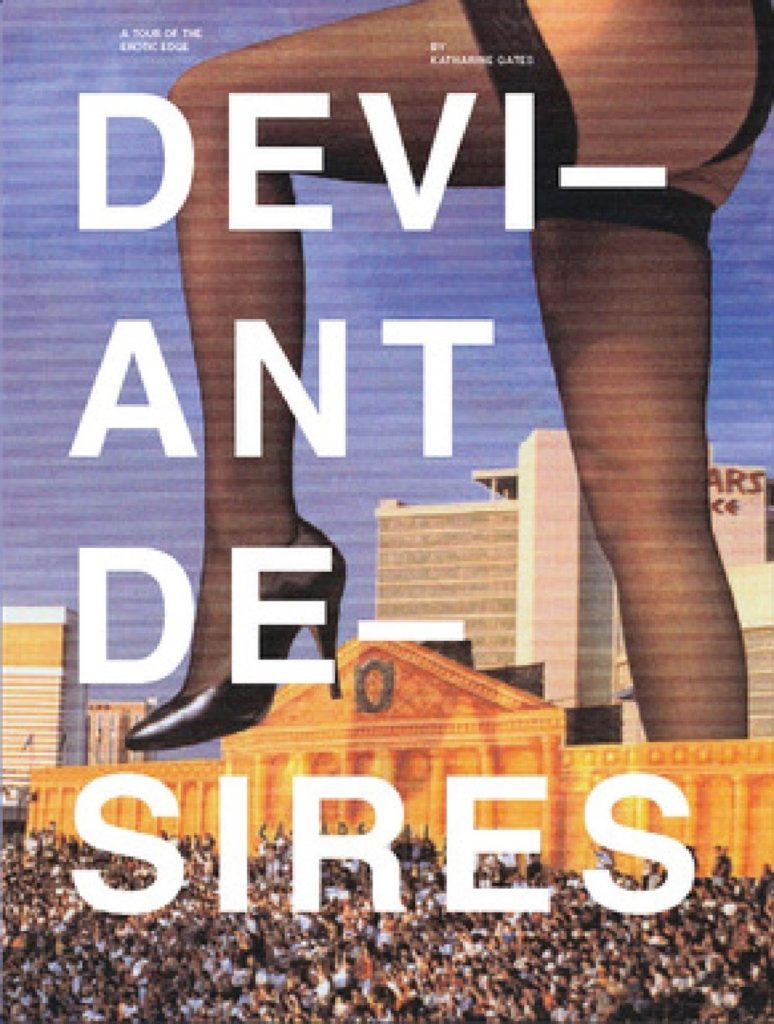 Deviant Desires: A Tour of the Erotic Edge, Incredibly Strange Sex, Expanded Edition by Katharine Gates (PowerHouse Books) $29.95 – Yale-trained gonzo anthropologist Katharine Gates has now fully updated and revised her pioneering 2000 work, Deviant Desires: Incredibly Strange Sex, into this expanded edition which features over a thousand illustrations (mostly in color, new for this edition), interviews from around the world, both fun and serious discussion, and even some tips and suggestions. And what a tour! Within these pages Gates proves there's ALWAYS new information about sex and desire, because human adaptability and creativity ever combine to discover new frontiers of pleasure, whether by imagining ourselves superheroes or tiny or giants, or simply stuffing party balloons down our pants. Now with more trample and crush, cannibal play, quicksand and male pregnancy!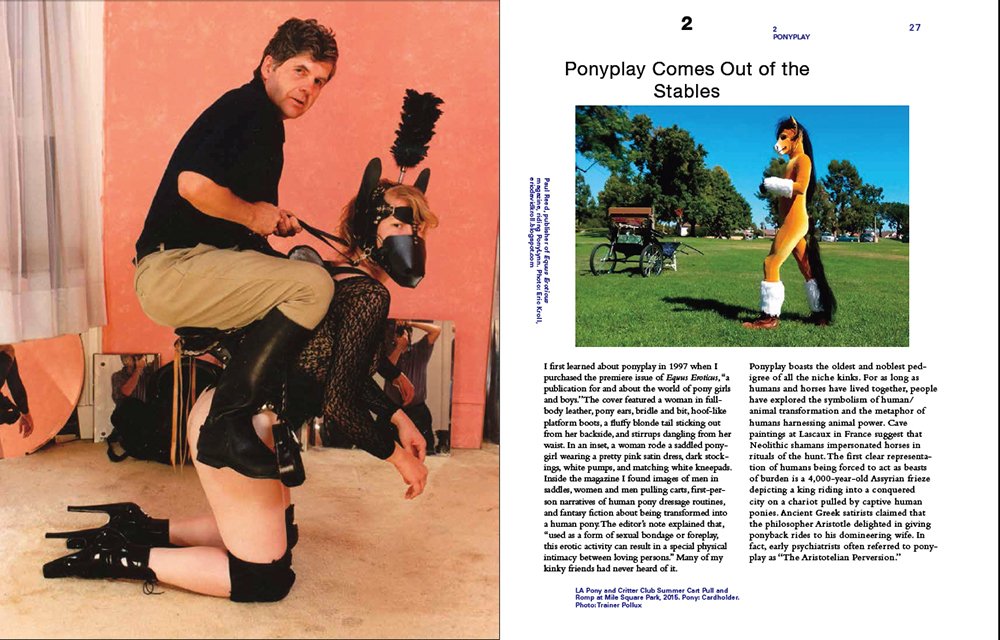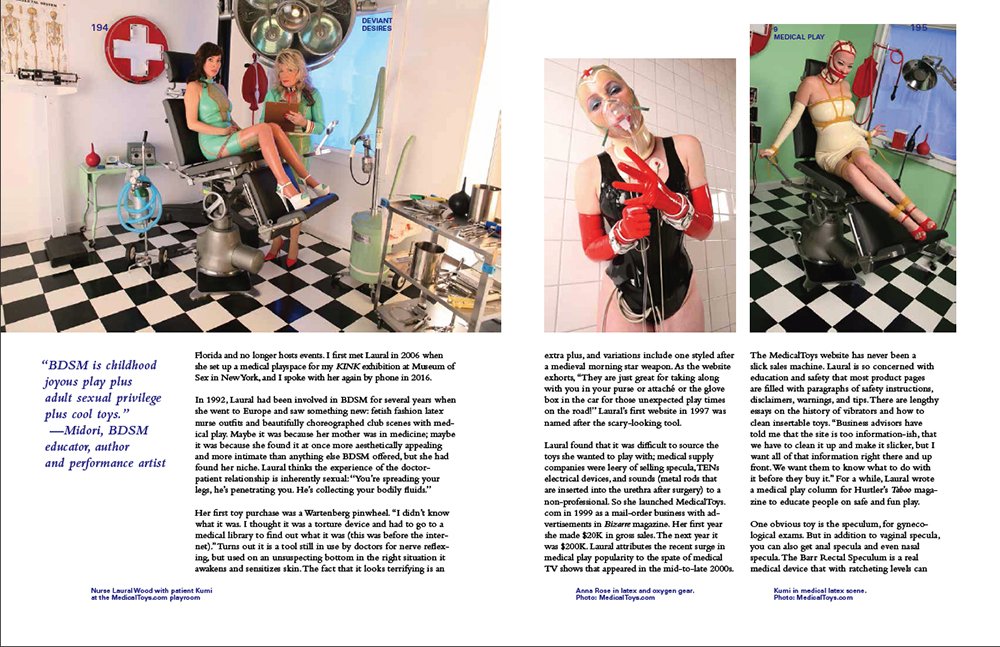 *ZINES*
Eat #8 by Dan Varenka $6
Learn Arabic in 25 Years #3 The Alphabet by Zora O'Neill $4
Apex Nocturne Dream Journal Entries by Brian Uhl $18
David Bowie Color Your Own Poster Set by Lauren B. $20
Bad Poetry #1 by Kayson Spinazzola $2
*COMICS & MINIS*
Devil Stole a Shooting Star by Michaela Washington $6.66
Somersault by Thayer Nicholas Granstorm Bray $15
Feels Better Here by Candice Ploy Goodman $10
Doodlr by Siu Lee $8
Wonderful World of Tank Girl #2 The Importance of Being Tank Girl $3.99
Two Rivers by Kayson Spinazzola $4
*GRAPHIC NOVELS*
Perfect Discipline and Unbending Loyalty by Tommi Parrish (Perfectly Acceptable Press) $20 – A stunning lyrical meditation on love and family in our real life dystopian present. Featuring a small 12-page book-within-the-book, it's a stunning collaboration between rising star Tommi Parrish and the reliably great Perfectly Acceptable Press. -Lane
Senses by Dr Matteo Farinella (Nobrow) $22.95
*POLITICS & REVOLUTION*
Subversive: Interviews with Radicals By Brian Whitney (Headpress) $21.99
*ART & DESIGN BOOKS*
Cafe Avatar by Sonnenzimmer (Perfectly Acceptable Press) $25 – This lovely volume presents an essay interleaved with gorgeous illustrations from writer/artist team Sonnenzimmer. The text likens humanity's relationship to images and graphics to the use of camouflage and pattern in the natural world. Published by Perfectly Acceptable Press. -Lane
*LOCAL INTEREST*
Stories of a Chicago Police Officer by Murphy $20.99 – Sex or lunch, what would you do, six days in a row? If you don't find the baby soon, will she freeze to death? It appears to be a single gunshot wound directly under the chin; should we assume suicide or possibly foul play? It appears the grandfather had a heart attack and fell through the glass storm window. Do we remove the body before the young grandkids show up? It's against rules but we can't allow the children's last memory of grandpa to be crumpled and bleeding. Is that a gun in his hand or is that a cell phone? It's too dark, but the call was a man with a gun! If you're right you're a hero. If you're wrong you go to the morgue. These decisions are made on a daily basis if you are a Chicago Police Officer.
*MAGS*
Forecast #7 2018 $18
Tapas 2017 $30
Fortean Times Dec 2017 $12.50
Plant Based #3 $9.99
Murder Most Foul #106 $10.99
True Crime Winter Special Win 2018 $12.99
Anorak #44 $12.25
Dazed and Confused Win 2017 $12.99
Mojo Jan 18 $10.99
Harpers Jan 18 $6.99
*LIT JOURNALS & CHAP BOOKS*
McSweeneys #51 $26
Lady Parts #4 by Amelia Hruby $3
Brain Fever #3 Fall 17 Edited by Mike Goodman $12
*SEXXXY*
Meat #25 $22
*OTHER STUFF*
Blank journals of varying sizes, shapes, styles and colors by Red Shorts Bindery!