2 new Johnny Sampson thingies! Christmastime: A Love Story Greeting Card $4, Sticker: Lance from his "Creative Differences" strip $3
*ZINES*
Crap Hound #9 Sex and Kitchen Gadgets by Sean Tejaratchi $15 – "Fair Use" collage-y awesomeness!
Against Amazon: Seven Arguments One Manifesto by Jorge Carrion $5
I Had My Time of the Month on Your Face and Made America Great Again $2
Did I Wake Up With a Headache or Wake up Because of My Headache? by Madeline Veitch $4
Abandoned Signs by Temporary Services $7 – A melancholic tale of ruin and neglect. Happy holidays!
stuff from Megan Kirby:
Every Time Mini $1
issues Meanwhile: #1 Apartments, #2 Beach, #3 Internet $5 each
*COMICS & MINIS*
Love and Rockets Comics vol 4 #4 $4.99
Anna Sellheim comics, various prices, including There For Us with Tillie Walden $5
Barely Legal #3 Holiday Edition by Hannah Chavez $3
*ART & DESIGN*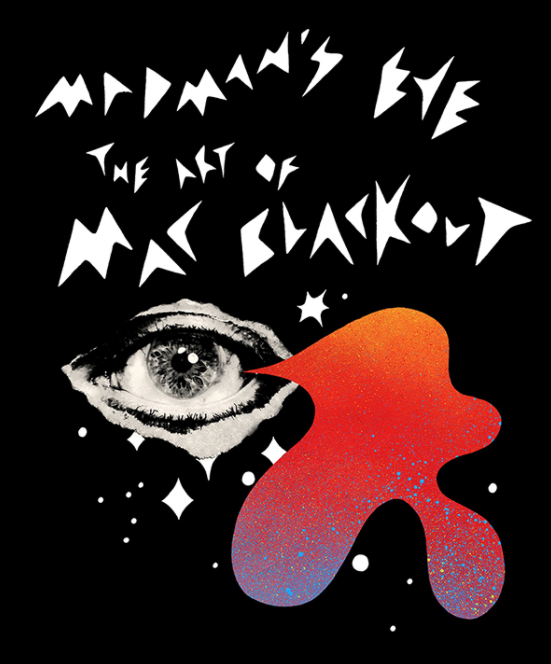 Madman's Eye: The Art of Mac Blackout (Hozac Books) $32 – Around Chicago, his art has become inescapable, always peeking out from a storefront, a doorway, an alley, or one of his beloved garbage cans, his aesthetic has become an unofficial pock mark on the face of the city. As his direction has drifted across so many projects over the years, he's gone from respected graffiti artist, into the world of fine art, and into pen & ink, collage, & multi-media painting. Not to mention his numerous world-renowned punk bands, Functional Blackouts, Daily Void, Mickey, New Rose Alliance, and his solo material with Mac Blackout Band, Mac has always been at the center of a rogue nervous system that needed to come to life on it's own in the form of his art.
*MUSIC BOOKS*
Punk Women vols 1 and 2 by David Ensminger (Left of the Dial Books) $10 each – Get volume 2 here! — An incredible array of powerful, potent, and and particularly inventive women, from off-the-radar local acts to legacy bands of all stripes, from first wave punk to melodicore and garage rock. It includes profiles of many, but it also features several women discussing their own lives, histories, and band anecdotes.
*MUCKRAKING*
Who Killed Hunter S. Thompson: An Inquiry into the Life & Death of the Master of Gonzo by Warren Hinckle & friends (Last Gasp) $39.95 – Candid memories and appreciations by many of his closest friends and co-conspirators. Contains: transcripts of his rants and idiosyncratic phone messages, The Gonzo Master's Midnight Faxes, The Kentucky Derby is Decadent and Depraved, and a humungous introduction (a book in itself!) by Warren Hinckle III.
*FICTION*
The Brunist Day of Wrath by Robert Coover (Dzanc) $18.95
*MAGS*
Wire #406 $10.99
Shock Cinema #53 $5
Modern Farmer #18 $7.99
Little White Lies #72 $12.99
*OTHER STUFF*
Various Field Notes restocks and some new stuff, including the "Haxley" Jay Ryan edition $12.95
Ball Gag Nun Enamel Pin by Corinne Halbert $8