In/visibility: Perspectives on Queer Utility Passing and Drawing Blurry Lines vol 1 $5
Zines & Zine-Related Books
Lady Parts #5 by Amelia Hruby $3
You're Here, What Now? The Awesome Guide to Visiting Pilsen and Little Village by Yolocalli Arts Reach $2
Black Metal of the Americas Is Dead: Pentacle of the Moon by Ed $5
Why We Vote and How by Bronwyn Mauldin $7
Zisk #29 by Mike Faloon $3
Wishes by Georges Perec (Wakefield Press) $17.95 – A paean to the pun by this member of Oulipo. Perec sent out new year's wishes from 1970 until he died in 1982. This volume collects all 10 pamphlets.
Mantid Mania #2 Femme Fatale by Mike Smith $5
Hall Pass #3 by Mr. Rizzo $5
Don't Quit Your Day Job by Joseph Wilcox $3
Mapping Out Utopia #2 Boston 1970s Boston Area Counterculture $11 & #3 $8.50
Graphic Novels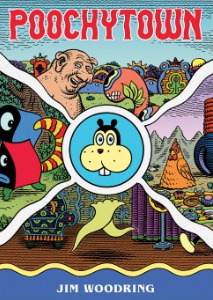 Poochytown by Jim Woodring (Fantagraphics) $19.99 – Frank forms a new friendship and journeys to the farthest reaches of the Unifactor.
Song of Aglaia by Anne Simon (Fantagraphics) $19.99 – A sea nymph is cast out and finds her own way in this debut graphic novel. With loving nods to the Bronte sisters, David Bowie, and the Beatles.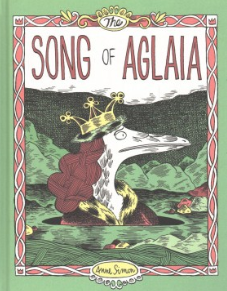 Beanworld Omnibus 1 by Larry Marder (Dark Horse) $24.99 – Collects Beanworld issues #1-#21.
A Study in Emerald by Neil Gaiman, art by Rafael Albuquerque (Dark Horse) $17.99 – A supernatural mystery set in the world of Sherlock Holmes and Lovecraft's Cthulhu Mythos.
Memoirs
The Boy With the Perpetual Nervousness: A Memoir by Graham Caveney $28 – Caveney reconciles his past and present in 1970s in the north of England, having armed himself against the confusing nature of adolescence with a thick accent, a copy of Kafka, and a record collection including the likes of the Buzzcocks and Joy Division.
Music Books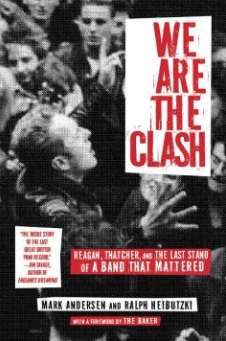 We Are the Clash: Reagan, Thatcher, and the Last Stand of a Band That Mattered by Mark Andersen / Ralph Heibutzki (Akashic) $18.95 – An impassioned history of the final, turbulent years of The Clash. $18.95
Fiction
I Will Burn You Down by Michael Allen Rose $12
Magazines
Got a Girl Crush #6 + #7 $15 each
Maximumrocknroll #422 July 2018 $4.99
Hi Fructose #48 $8.95
The Sick Muse #10 $12
Lit Journals
The First Line vol 20 #2 $4
Sheriff Nottingham #14 Twilight Zone $10
After Hours #36 Sum 18 Journal of Chicago Writing and Art $10
For the Kiddies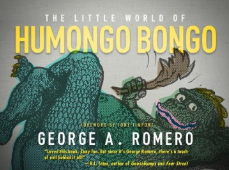 The Little World of Humongo Bongo by George A. Romero $16.99 – Kids book by the director Night of the Living Dead.
Bubble by Geneviève Castrée (D+Q) $12.95 – Artist and musician Geneviève Castrée's last work before she passed to pancreatic cancer, as one final gift for her two-year-old daughter.