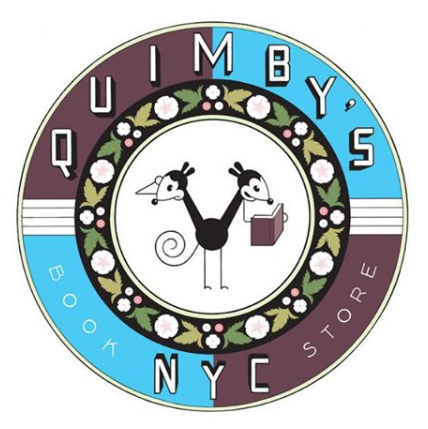 You know there's a Quimby's in Brooklyn, right? Quimby's Bookstore NYC is at 536 Metropolitan Ave, Brooklyn. Check out some events there this July!
July 8th, 5-8pm – Third Anthropomorphic Insect Diorama Workshop/
Anthropomorphic Beetle Diorama Class
** TICKETS MUST BE PURCHASED IN ADVANCE** (so they know how many beetles to bring!)
Rhinoceros beetles: nature's tiny giants. Adorable, with their giant heads and tiny legs, and wonderful antler-like protrusions. If you think they would be even more adorable drinking tiny beers and holding tiny fishing poles, this is the perfect class for you!Students will learn to make–and leave with their own!–shadowbox dioramas featuring carefully positioned beetles doing nearly anything you can imagine. An assortment of miniature furniture, paper, paints, and foods will be made available to decorate your habitat, but students are STRONGLY encouraged to bring any dollhouse props they would like to use. 1:18 scale is generally best. Beetles stand about 3″ when posed upright like people. Each student will receive one beetle and one shadowbox in addition to materials as mentioned above and all supplies needed to pose and attach the shadowbox items. Daisy Tainton was Senior Insect Preparator at the American Museum of Natural History, then became a curatorial assistant, and has been working with insects professionally for several years. Eventually her fascination with insects and love of miniature items naturally came together, resulting in cute and ridiculous museum-inspired yet utterly unrealistic dioramas. Beetles at the dentist? Beetles eating pie and knitting sweaters? Even beetles on the toilet? Why not?
July 22nd, 7pm- International Zine Month Zinester Reading, readers TBA
More info at @quimbysnyc at quimbysnyc.com
These events are at Quimby's Bookstore NYC, not the Quimby's in Chicago!