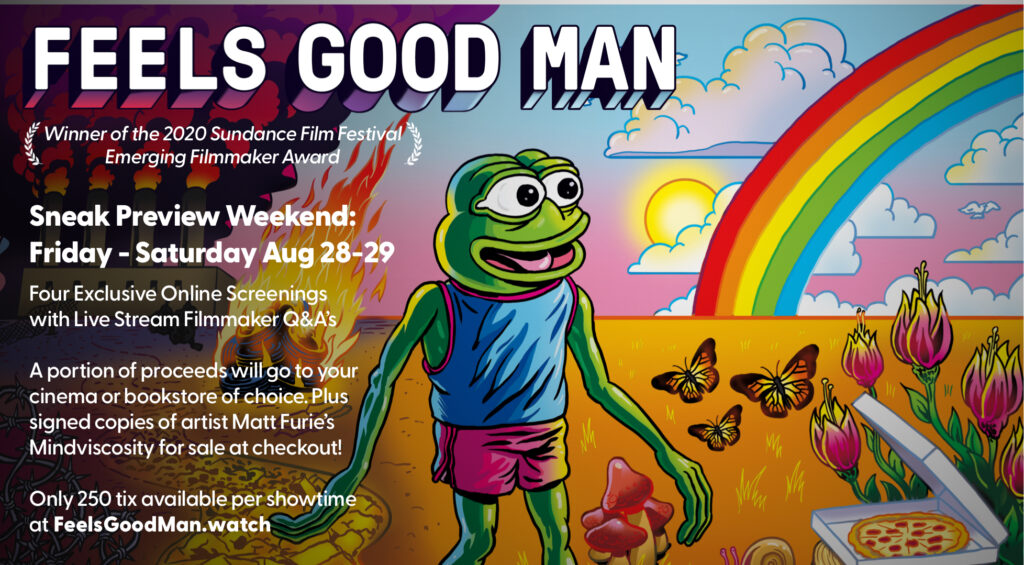 Join us for an online sneak preview screening + filmmaker Q&A of the 2020 Sundance-Award winning doc Feels Good Man on Aug 28-29 and select Quimby's Bookstore to receive a portion of proceeds as well as make a donation, along with the opportunity to buy a signed copy of artist Matt Furie's Mindviscosity. Only 250 tickets available per showtime at feelsgoodman.watch .
This weekend's sneak preview showtimes will be the first and only way movie fans can watch this film before it opens in theaters and prior to its VOD (video on demand) release.
More info!:
@feelsgoodmanfilm for Instagram/Facebook
@feelsgoodmandoc for Twitter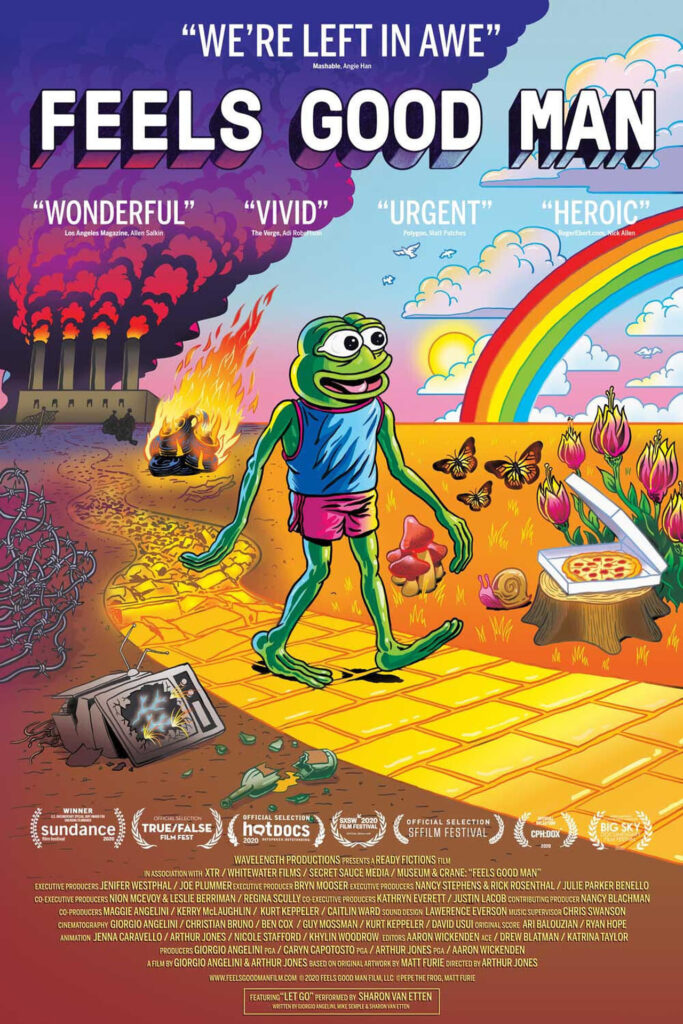 P.S. Astute Quimby's historians will remember beloved director Arthur Jones' comics consigned here in 2002: 900 Lb Gorilla and Magic Pants when he was but a young comics-maker, as well as his book Post-it Note Diaries. Further, said astute Quimby's historians will also recall artist Matt Furie's comics and books sold at our fine establishment as well, featuring such titles as Boys Club, Dungeon Family and Night Riders. Quimby's thanks Arthur, Matt and friends for including Quimby's in this endeavor!