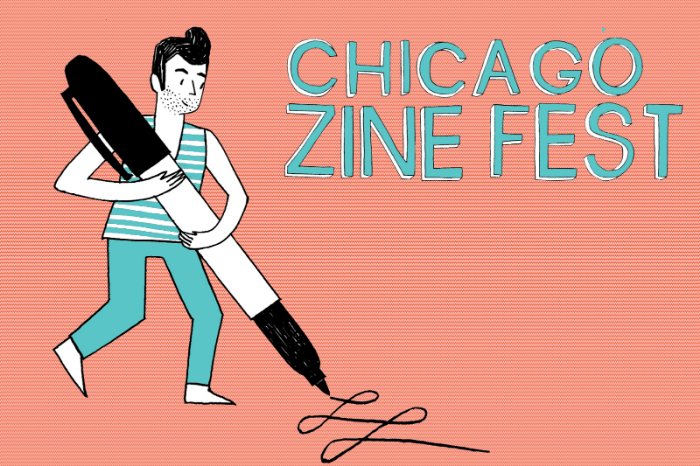 Registration for the 2015 Chicago Zine Fest opens this Sunday, February 22 at 12pm (Central Time)! Table space is first come, first served, and it sells out quickly. Click here for more info.
CZF will be on May 8 + 9, 2015 at a few places around Chicago including tabling at Plumbers Union Hall on the Near West Side. Exhibition day is Saturday from 11am – 6pm. More info on the weekend's events will be announced soon!
Quimby's is proud to co-sponsor CZF!