Over the course of her decade-long career in the music industry, Britney Spears has both fascinated and repelled the American public, first as an international pop icon, then as a media spectacle gleefully criticized for her rocky marriage and bizarre actions, including shaving her head. The Exile of Britney Spears A Tale of 21st Century Consumption charts the pop star's rise and fall (and rise again?), illustrating American popular culture's thirst for—and complicity in—celebrity disgrace. While there have been many takes on Britney, Chris Smit uncovers the psychological and social aspects of the uniquely American spectacle of fame and disgrace.
Just in time for her new album.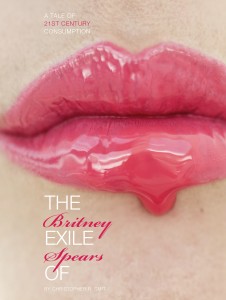 Christopher Smit, PhD, is an Associate Professor of Media Studies at Calvin College in Grand Rapids, Michigan. His newest book is The Exile of Britney Spears: A Tale of 21st Century Consumption (Intellect/University of Chicago Press, 2011). His work on disability, aesthetics, culture, and popular music can be found in a variety of texts and journals. He is also an award-winning singer-songwriter and musician who currently fronts the band The New Midwest. For more on his work, to read his blog, and hear/download his music, please visit smitwork.com.
For more info: University of Chicago Press Books
Saturday, April 23, 7:00 PM