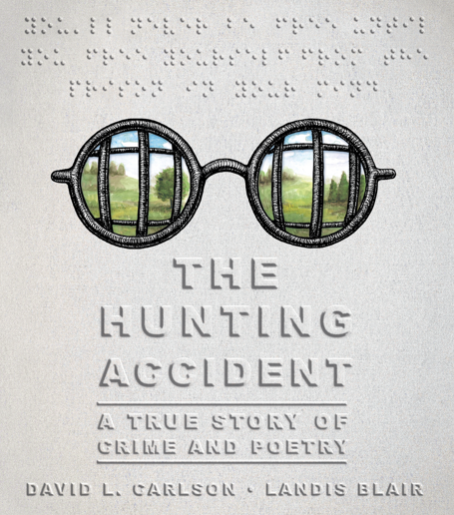 The MLA Comics and Graphic Narratives Forum Is Delighted to Sponsor a Presentation and Social Event at Quimby's with Creators of The Hunting Accident David Carlson and Landis Blair.
Drawing in the Imagination: The Power of Image and Text
It was a hunting accident—that much Charlie is sure of. That's how his father, Matt Rizzo—a gentle intellectual who writes epic poems in Braille—had lost his vision. It's not until Charlie's troubled teenage years, when he's facing time for his petty crimes, that he learns the truth.
Matt Rizzo was blinded by a shotgun blast to the face—but it was while participating in an armed robbery.
Newly blind and without hope, Matt began his bleak new life at Stateville Prison. But in this unlikely place, Matt's life and very soul were saved by one of America's most notorious killers: Nathan Leopold Jr., of the infamous Leopold and Loeb.
In The Hunting Accident, light comes from darkness, crime leads to redemption, and killers save lives. It'll probably be a movie or Netflix show in a couple years, but for now, it's a damn great comic book." —GQ
"The subtitle barely captures the scope of this ambitious debut graphic novel, a mix of biography, history, social commentary, literary analysis, and more." —Publishers Weekly, starred review
For more info: Susan Kirtley  skirtley(at)pdx(at)edu
Here's the Facebook invite for this event.
Fri, Jan 4th, 7pm – Free Event
Refreshments will be provided.