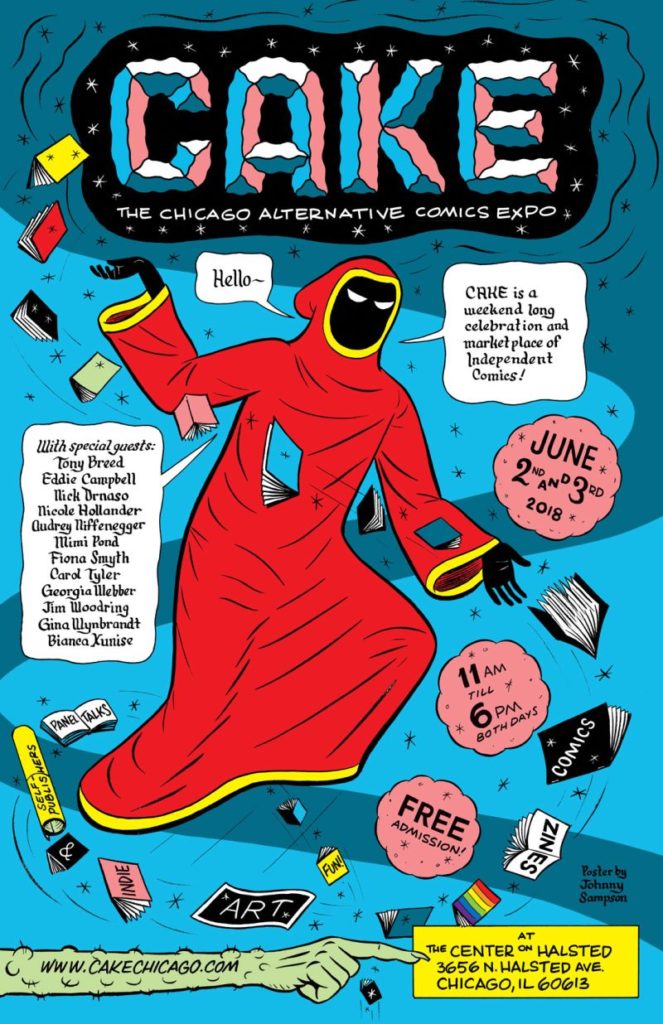 Quimby's Bookstore is proud to co-sponsor the Chicago Alternative Comics Expo [CAKE] is a weekend-long celebration of independent comics, inspired by Chicago's rich legacy as home to many of underground and alternative comics' most talented artists– past, present and future. Featuring comics for sale, workshops, exhibitions, panel discussions and more, CAKE is dedicated to fostering community and dialogue amongst independent artists, small presses, publishers and readers.
Don't miss the opening night of CAKE with a kick-off party here at Quimby's on Fri, June 1st at 7pm, featuring an Uncivilized Books Showcase. The tabling exhibition on Sat, June 2nd and Sun, June 3rd at the Center on Halsted (3656 N Halsted Ave) from 11-6, with panels, workshops and more!
Special Guests include:
Tony Breed
Eddie Campbell
Nick Drnaso
Nicole Hollander
Audrey Niffenegger
Mimi Pond
Fiona Smyth
Carol Tyler
Georgia Webber
Jim Woodring
Gina Wynbrandt
Bianca Xunise
For more info about exhibitors and the programming of the events, see cakechicago.com.
CAKE art by Johnny Sampson.