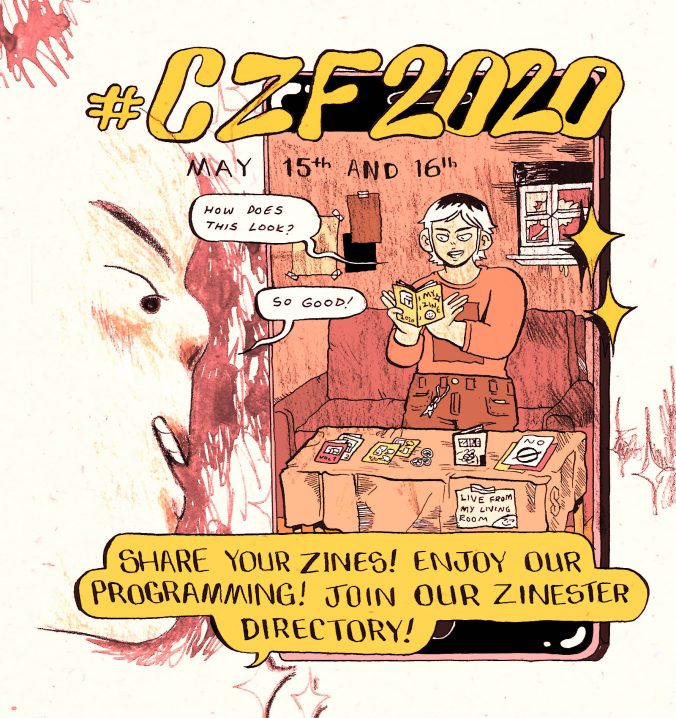 Chicago Zine Fest 2020 will take place online on May 15th and 16th, 2020. Here's how you can participate in #CZF2020: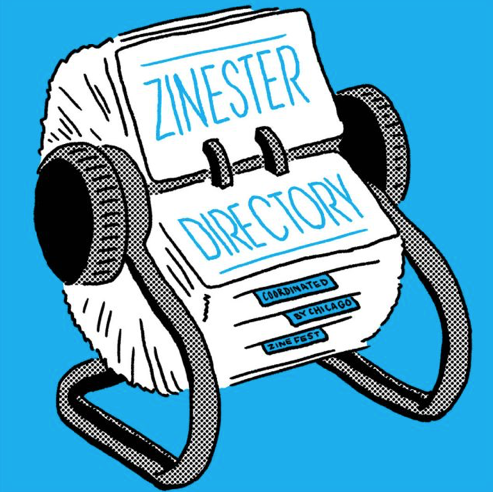 More info at ChicagoZineFest.org.
#CZF2020 Poster by Caroline Cash
——–
Quimby's is proud to be a sponsor of the 2020 Chicago Zine Fest, a celebration of small press and independent publishers, with an annual festival of workshops, events, and the big expo day where 250+ zinesters sell and trade their zines. All the events are free and open to the public. The 11th annual Chicago Zine Fest will take place May 15-16, 2020 at Plumbers Hall (1340 W Washington Blvd).
Poster by Andrea Bell.
Applications for half table spots will be open 1/13/2020 – 1/20/2020 and table spots will be chosen through a lottery. Application here.
More info about Chicago Zine Fest at ChicagoZineFest.org.