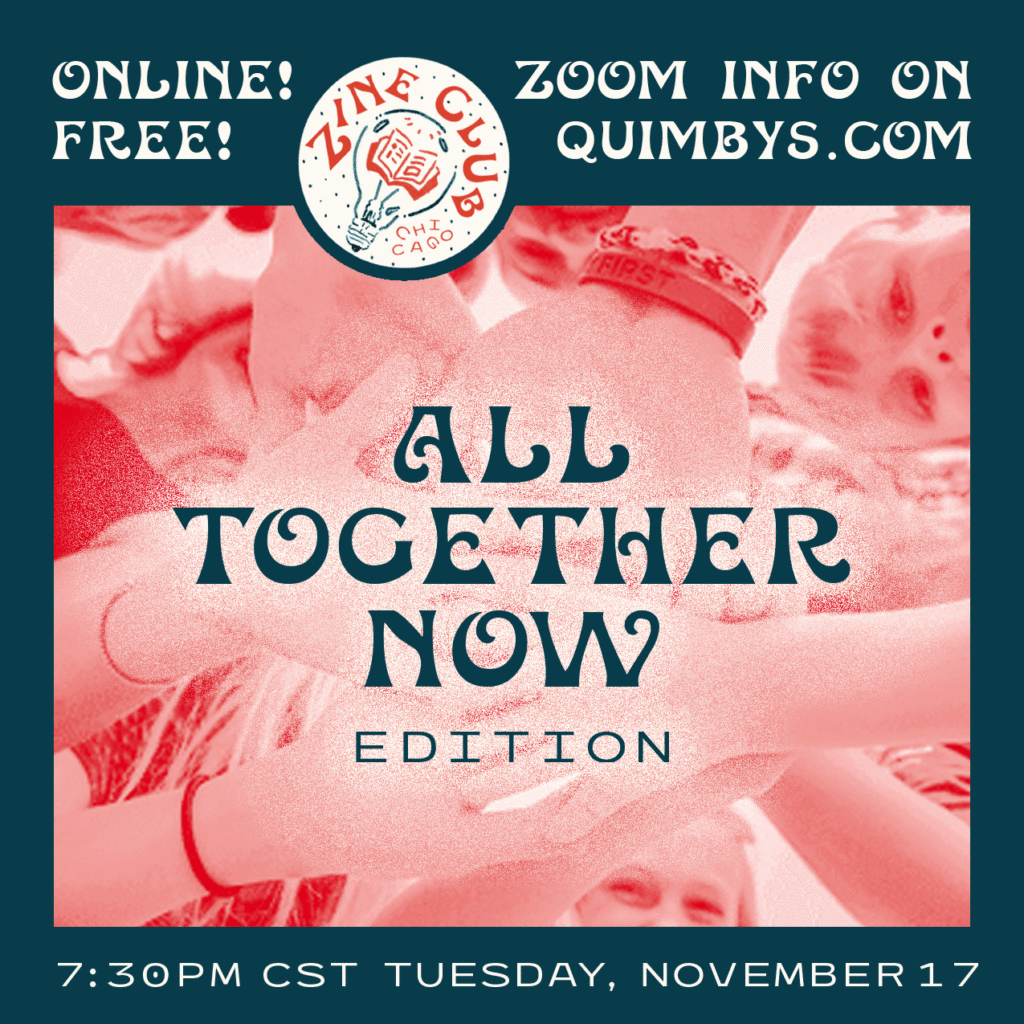 Mineshaft, BUBBLES, Skurt Cobain — sometimes a zine has multiple people contributing, submitting work or writing and making art. Sometimes, it's even multiple people publishing as a collective (Trubble Club, anyone? Or how about Krazines in Racine?). November's theme ALL TOGETHER NOW is all about those types of zines. We look forward to being TOGETHER with you on Zoom on Tuesday, November 17th at 7:30pm CT.
** Zoom info ** We want to make sure that our online Zine Club events are a safe space, so we won't be releasing the Zoom link and password publicly. If you'd like to attend, please email zineclubchicago@gmail.com to RSVP by 5:30pm CT Tuesday, Nov 17th. You'll receive an e-mail from Zine Club Chicago with the Zoom link and password one hour before the event begins.
Zine newbies and longtime enthusiasts alike are always welcome at Zine Club Chicago, the city's only book club-style event for people who read zines. This free monthly series is produced by Chicago Zine Fest/Midwest Perzine Fest organizer Cynthia E. Hanifin and sponsored by Quimby's Bookstore. Anna Jo Beck designs our monthly flyers, created our logo, and also made this awesome Zine Club Shoutout database of zines people talk about at Zine Club!
More info: @zineclubchicago
Did you miss October's meeting? Check out this great doodle ZCC member Megan Kirby made of our FEAR edition of Zine Club Chicago!