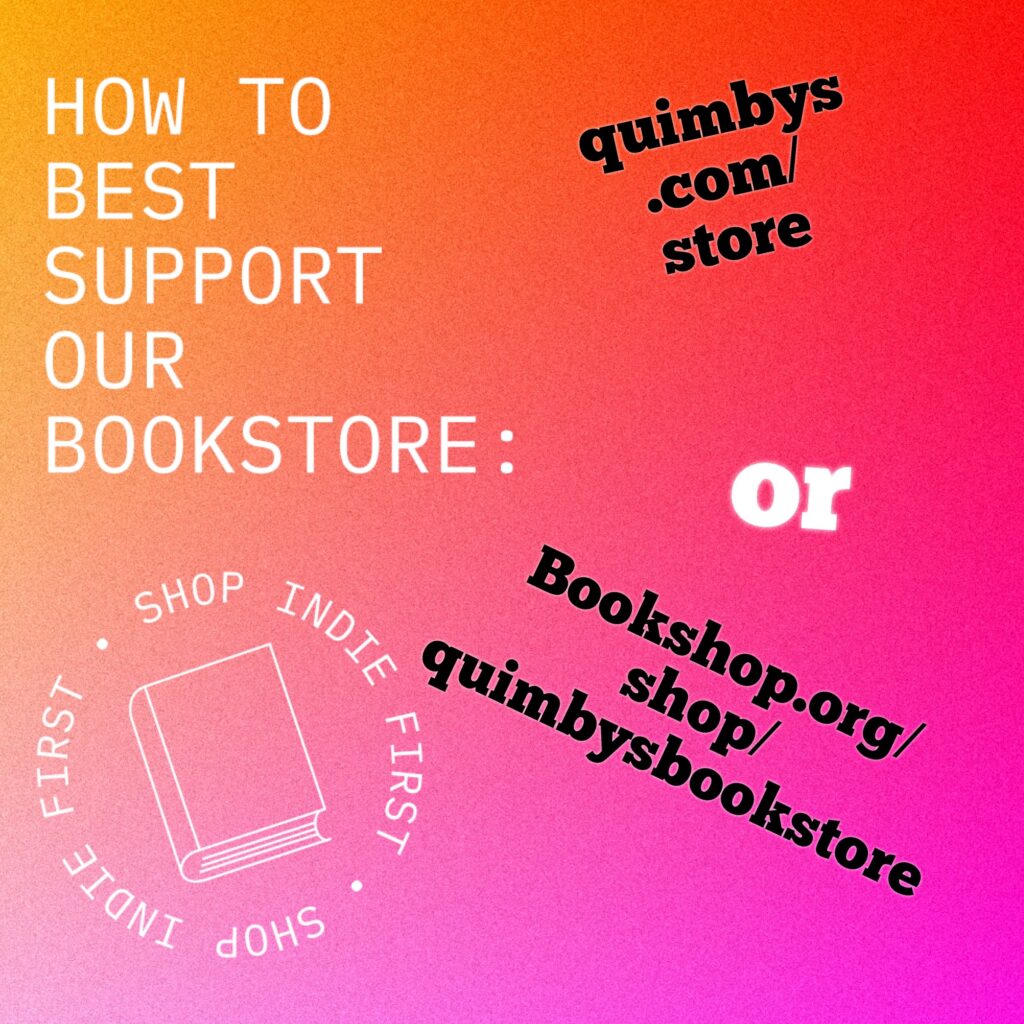 It being Cyber Monday we thought we would give a shout out to the multiple ways you can use your hard earned moolah to support us with your mail order.
You probably know we have a webstore at
quimbys.com
where we sell all our QuimbSwag (gift certificates, t-shirts, all that stuff) and a select few other exciting things. You can have stuff shipped! Or you can select Curbside Pickup and we'll hold it for you!
But did you know your can also order from
bookshop.org
and give us a kickback?
Here's the story with that. Let's say you want a book we carry (or even a book we don't carry) though it's not available on our website. (See our
bookshop.org
link in our bio.) But you still want to buy it from Quimby's. Our online
bookshop.org
store provides that opportunity and also lets you order your guilty pleasure book you don't want anyone to know you're reading. And you have it shipped directly to you! Your favorite bookstore (that would be um, us) gets a commission when you select Quimby's as the store. We thank you for that! There are some curated lists over there too if you need some suggestions. Just make sure the Quimby's logo is in the upper left corner and you're gold.
Astute Quimby's fans will recall back in the day we used to have a version of this that we used to joke about and we called it Quimazon? It was that thing that nobody used because it was awkward and confusing. Remember that? Bookshop.org is a much better version of that, an iteration that's easy to use and updated in a way that makes sense for people. Hoo-ray!