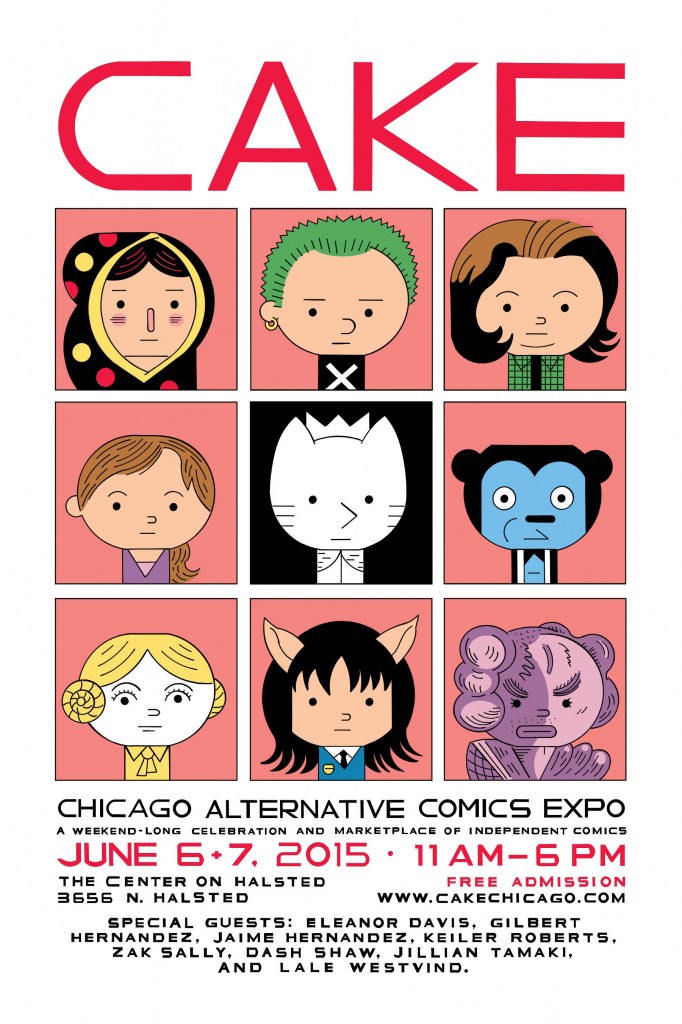 What better way to usher in CAKE weekend than a conversation with three of the most innovative cartoonists working today? If there's a graphic narratives supergroup—the Emerson, Lake, & Palmer of American indie comics—this is it.
Eleanor Davis's Fantagraphics collection How to Be Happy was just nominated for a 2015 Eisner Award. Keiler Roberts's series Powdered Milk is a consistently stunning example of why so many of us fell in love with autobiographical comics in the first place. John Porcellino's The Hospital Suite was one of the most critically acclaimed comics of 2014. With King-Cat Comics and Stories now 25 years old and going stronger than ever, John remains one of the guiding lights of the indie comics scene and for CAKE itself. Hillary Chute, comics scholar extraordinaire, author of Graphic Women: Life Narrative and Contemporary Comics and Outside the Box: Interviews with Contemporary Cartoonists, will moderate this exciting roundtable.
Please join us for a rocking, inspiring kick-off event for CAKE 2015! For more information on this event & on the Chicago Alternative Comics Expo, visit cakechicago.com . CAKE is June 6th-June 7th. Quimby's is proud to be a co-sponsor.
Click here for the Facebook invite for this event.
Friday, June 5th, 7pm – Free Event!