May We Shed These Human Bodies (Curbside Splendor) by Amber Sparks $12.00 – One of today's freshest fiction voices.
Click here for the Oct newsletter. If you don't get it delivered to your e-mail in box, you can subscribe to it to get it regularly here.
Some new stuff this week…
Zines & Zine-Related
Clearance Catalogue #1 $2.00
Real Fake Clouds Field Guide and Audio Companion by Ethan Krause and friends $5.00
Happy Crotch vol 1 #2 by Alicia Obermeyer and Lindsay Evans $1.50
On Struggling Identity #1 by Monica Trinidad $6.00
Whistle #2 Modern Pin Up Magazine Jodie by Eddy Price and Danielle Avery $10.00
14 S East Street Dollar Stories #4 by Peter Cavanaugh $1.00
Dogs of the City Dollar Stories #9 by Sarahana Shrestha $1.00
Real Americans Dollar Stories #6 by Joe Koplowitz $1.00
Comics & Comix
White Clay by Thomas Herpich (Adhouse) $4.95
Everybody Loves Tank Girl #3 by Jim Mahfood and Alan C. Martin $3.99
Mini Mouths Sum 12 by Jason Young $3.00
Ugly on Both Sides #1 by Colin Coyle $2.00
Autobiographic Fanfiction by Erik Schneider $2.00
Nice Tat by Erik Schneider $2.00
Over Here #1 by Andrea Tsurumi $9.00
Index #2 Otlet by Caitlin Cass $3.50
Alas vols 1 and 2 by Cathy Hannah $4.00 each
Cartoon Picayune #4 Fall 12 $4.00
Graphic Novels and Trade Paperbacks
Building Stories $50.00 version by Chris Ware – Don't miss Chris here to sign this book on 10/14! We also have the even fancier $79.95 version.
Understanding Monster Book 1 by Theo Ellsworth (Secret Acres) $21.95
Best American Comics 2012 guest ed. by Francoise Mouly $25.00
New York Drawings: A Decade of Covers, Comics, Illustrations and Sketches from the Pages of the New Yorker and Beyond by Adrian Tomine (D&Q) $29.95
Ralph Azham vol 1 Why Would You Lie to Someone You Love by Lewis Trondheim et al. (Fantagraphics) $14.99
Cycles TPB by Kyle O'Connell $10.00
Walking Dead Compendium vol 2 by Robert Kirkman et al. $59.99
Death Deluxe Edition by Neil Gaiman $29.99
The Carter Family: Don't Forget This Song by Frank M. Young and David Lasky $24.95
Art & Design
Reaching Out With No Hands: Reconsidereing Yoko Ono by Lisa "Rollerderby" Carver $18.99
Fiction
Best American Nonrequired Reading 2012 ed. by Dave Eggers $14.95
At Dawn by Jobie Hughes (Soft Skull) $15.95 – Jobie Hughes made national headlines as "Pittacus Lore," the mysterious co-author of the bestsellers I Am Number Four  and The Power of Six (co-written with James Frey). Don't miss Jobie Highes here to talk about this book. It's set against the background of the recent American recession, where a former high school wrestling champion escapes a dark past in his small Ohio hometown for a new beginning in Chicago.
Mr. Penumbras 24 Hour Bookstore by Robin Sloan $25.00 – Global conspiracy, complex code-breaking, high-tech data visualization, young love, rollicking adventure, and the secret to eternal life.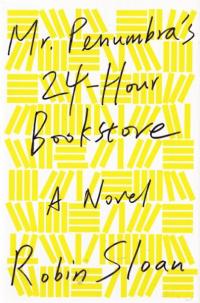 Object Lessons: The Paris Review Presents the Art of the Short Story by Lorin Stein and Sadie Stein $16.00 – Twenty masters of the medium to choose their favorite short stories from the sixty-year archive of the Paris Review, and write an introduction. The result is a series of "object lessons" in the art of short fiction.
Tumbling After Through Jills Eyes by E. Ternity $18.00
Fat Duck Book No 1 and Other Animals Almost Never Born by Peter Bowman $20.00
Assorted Fire Events Stories by David Means $15.00
DIY
Getting Your Shit Together: A Professional Practices Manual for Artists by Karen Atkinson et al. $29.00 – Taxes! Marketing! Publicity! All that business-y stuff artists hate dealing with — well now it's all here for you! Recommeded.
The Lost Arts of Hearth and Home – The Happy Luddites Guide to Domestic Self-Sufficiency by Ken Albala et al. $23.00
Childrens
He Was There From the Day We Moved In by Rhoda Levine and Edward Gorey $14.95
Moomin's Winter Follies, Moominvalley Turns Jungle (D&Q) $9.95 each
Moomin vol & $19.95
Hereville How Mirka Got Her Sword by Barry Deutsch (D&Q) $9.95
Last Night I Swam With A Mermaid by Kimberly and Michael Muller $24.99
Mayhem, Miscreants, Memoirs, Music & Misc
Reel Terror: The Scary Bloody Gory Hundred Year History of Classic Horror Films by David Konow $18.99 – From The Cabinet of Dr. Caligari to Paranormal Activity, Konow explores its all-time highs and lows, why the genre has been overlooked, and how horror films just might help us overcome fear. His on-set stories and insights delve into each movie and its effect on American culture.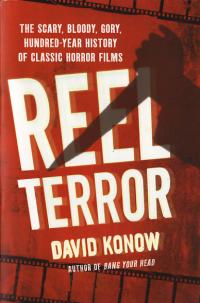 Mobile Phenomena by Temporary Services (Half Letter Press) $8.00
Steampunk Gazette vol 1 by Major Tinker $24.99
The Lost Civilization Enigma: A New Inquiry into the Existence of Ancient Cities, Cultures, and Peoples Who Pre-Date Recorded History by Philip Coppens $19.99
American Vampires – Their True Bloody History From New York to California by Dr. Bob Curran $15.99
Fakes: An Anthology of Pseudo Interviews, Faux Lectures, Quasi Letters, Found Texts and Other Fraudulent Artifacts by David Shields and Matthew Vollmer $18.95
The Raven by Lou Reed and Mattotti (Fantagraphics) $19.99 – Now in soft cover.
Politics & Revolution
Bolsheviks and Workers Control 1917-1921 The State and Counter Revolution by Maurice Brinton $20.00
Magazines
Adbusters Nov Dec 12 vol 20 #6 $8.95
2600 Hacker Quarterly vol 29 #3 $6.25
Ladygunn #5  $9.99
AnOther Magazine #23 Fall Win 12 a New Dimension $14.99
Skunk vol 8 #3 $5.99
High Times Dec 12 $5.99
Mother Earth Living Nov Dec 12 $4.99
Paper Oct 12 vol 29 #2 $4.00
Cinefantastique Fall Win 12 3D Zombie Special Issue $9.99
Fangoria #317 $9.99
Diabolique #12 Sep Oct 12 $9.98
Canteen #8 State of Creation $12.00
Wallpaper Oct 12 $10.00
3×3 vol 7 #1 #19 the Magazine of Contemporary Illustration $22.00
Frieze #149 Sep 12 $10.00
Witches and Pagans #25 $6.95
Fader #82 Oct Nov 12 $5.99
Monocle vol 6 #57 Oct 12 $12.00
Radical Philosophy #175 $13.00
Sex & Sexy
Transformation #80 $12.50
Other Stuff
2013 SLINGSHOT ORGANIZERS ARE HERE! $6.00 small, $12.00 large
Sock Monster Button Pack by Neil Brideau $6.00
Carl Panzaram DVD The Spirit of Hatred and Vengeance by John Borowski $20.00