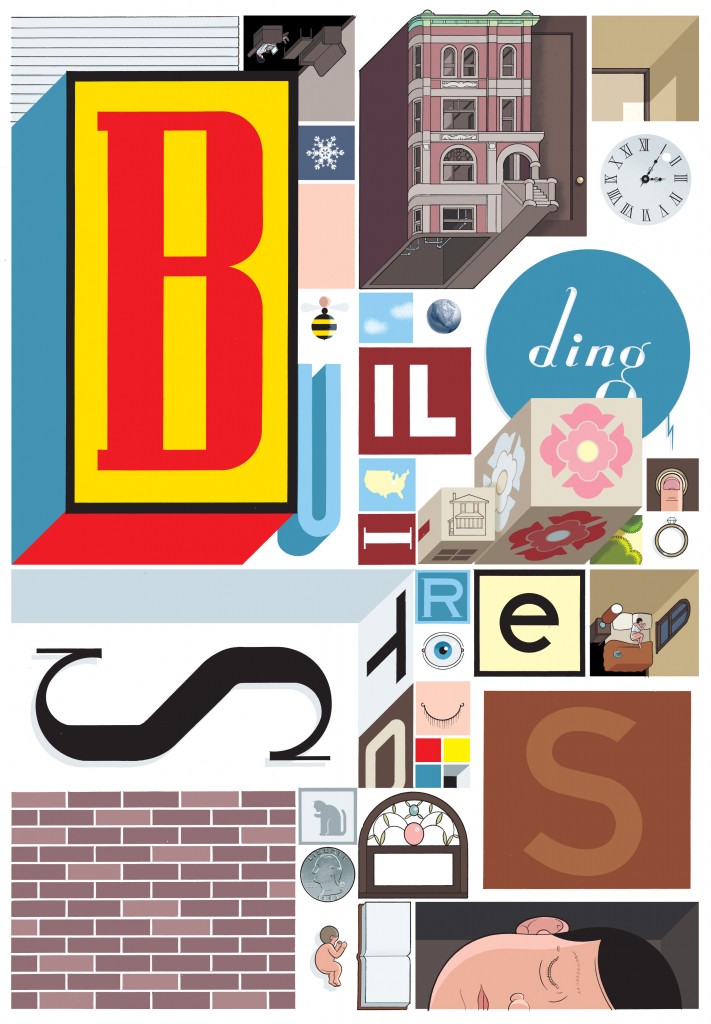 It's here: the new graphic novel by Chris Ware, BUILDING STORIES. It imagines the inhabitants of a three-story Chicago apartment building: a 30-something woman who has yet to find someone with whom to spend the rest of her life; a couple, possibly married, who wonder if they can bear each other's company another minute; and the building's landlady, an elderly woman who has lived alone for decades. Taking advantage of the absolute latest advances in wood pulp technology, BUILDING STORIES is a book with no deliberate beginning nor end, the scope, ambition, artistry and emotional prevarication beyond anything yet seen from this artist or in this medium, probably for good reason.
"One of our favorite graphic novelists of all time….Ware's gorgeous, complex treasure chest of a book—actually 14 separate printed works that can be read in any order—tells the complex, interconnected story of a lonely woman and the building she inhabits, and demands to be handled with care, each component studied and cradled and touched. You might be touched, too."
—Flavorwire
"Ware provides one of the year's best arguments for the survival of print…the spectacular, breathtaking visual splendor make this one of the year's standout graphic novels."
—Publishers Weekly, starred review
"A treasure trove of graphic artworks—they're too complex to be called comics—from Ware, master of angst, alienation, sci-fi and the crowded street…A dazzling document."
—Kirkus, starred review
"Ware has been consistently pushing the boundaries for what the comics format can look like and accomplish as a storytelling medium…More than anything, though, this graphic novel mimics the kaleidoscopic nature of memory itself—fleeting, contradictory, anchored to a few significant moments, and a heavier burden by the day. In terms of pure artistic innovation, Ware is in a stratosphere all his own."—Booklist, starred review
Chris Ware's Building Stories is the rarest kind of brilliance; it is simultaneously heartbreaking, hilarious, shockingly intimate and deeply insightful. There isn't a graphic artist alive or dead who has used the form this wonderfully to convey the passage of time, loneliness, longing, frustration or bliss.  It is the reader's choice where and how to begin this monumental work—the only regret you will have in starting it is knowing that it will end.—J. J. Abrams
"Building Stories is the graphic novel of the season or perhaps the year, a story that must be experienced rather than read…Ware takes visual storytelling to a new level of both beauty and despair in a work people will be talking about for a long time." –Publishers Weekly Fall Announcement
About the author:
CHRIS WARE's Jimmy Corrigan: The Smartest Kid on Earth won the Guardian First Book Award and was listed as one of the "100 Best Books of the Decade" by The Times (London) in 2009.  A contributor to This American Life and The New Yorker (where some of the pages of this book first appeared), his original drawings have been exhibited in the Whitney Biennial, the Museum of Contemporary Art in Chicago and in piles behind his work table in Oak Park, Illinois.
For more info: www.pantheonbooks.com
www.facebook.com/pantheonbooks
For publicity inquiries: Michiko Clark <MiClark@randomhouse.com>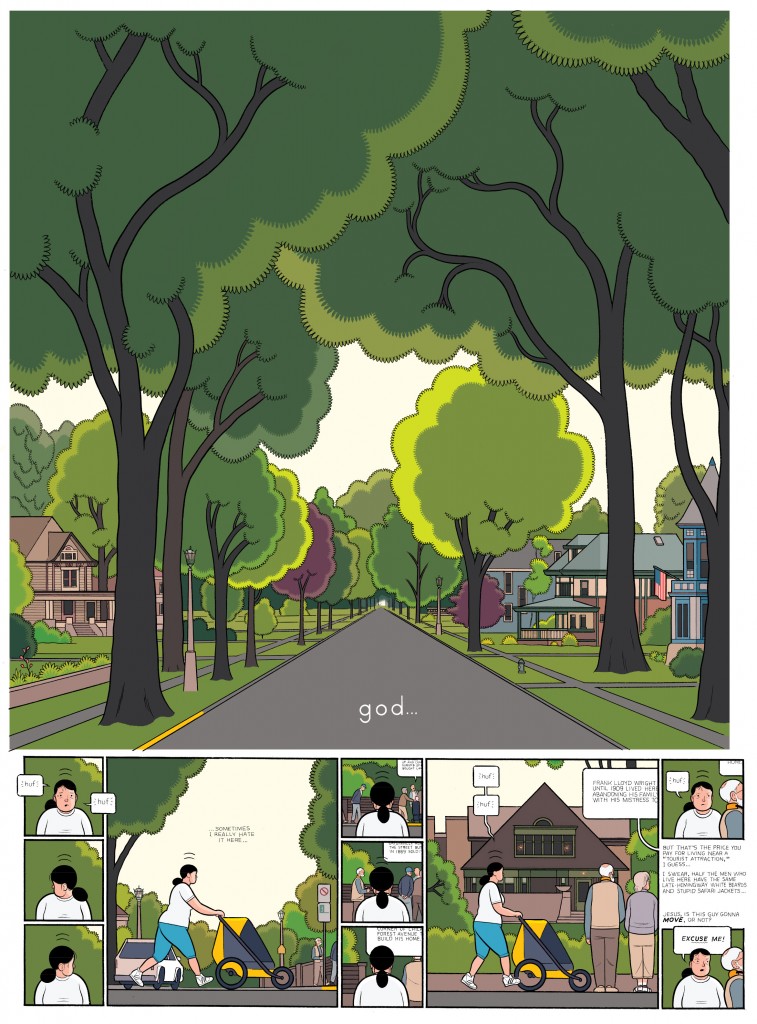 Sun, Oct 14th, 5pm – Free Event