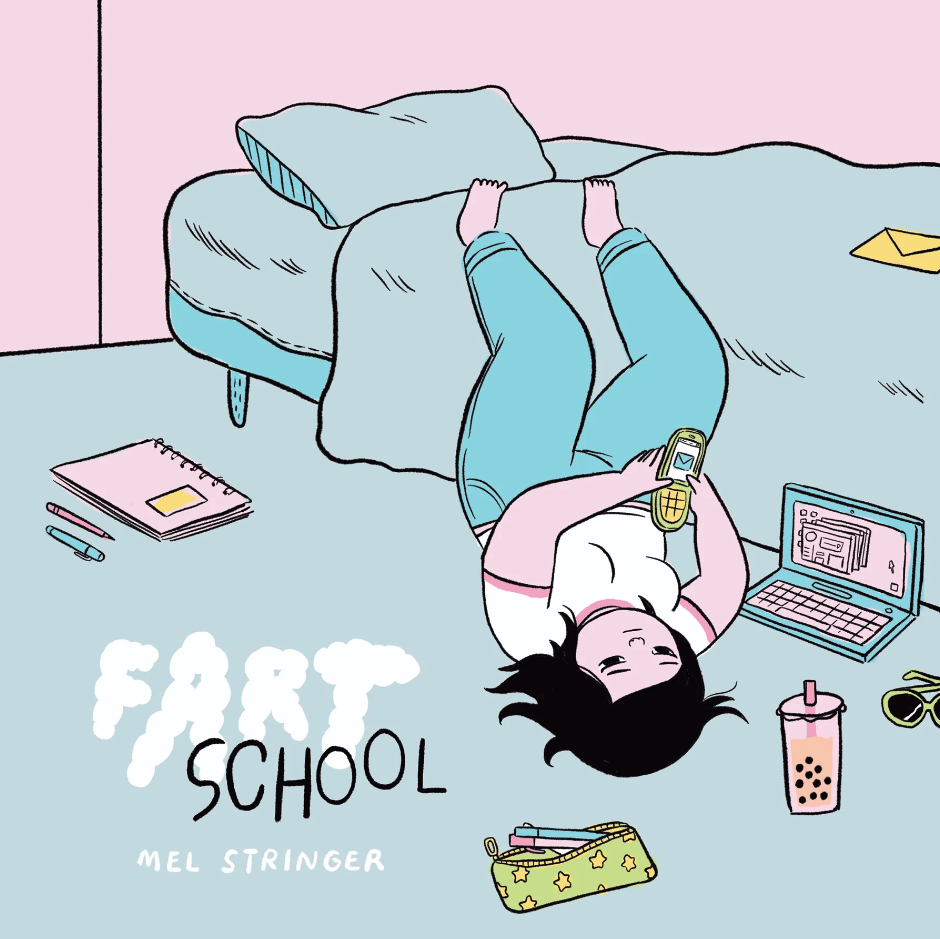 Quimby's welcomes Mel Stringer to celebrate the release of her graphic novel Fart School published by Silver Sprocket on Saturday, April 15th and 7pm here in person at 1854 W. North Ave for a night of talking and signing.
In this beautiful graphic novel, Mel imagines collaborating with other artists in a vibrant community, honing her craft, and becoming an accomplished artist. But it turns out that art school isn't quite the same in real life. Based on the author's experience attending art school in the early 2000s, this funny, heartfelt book will resonate with anyone with a youthful dream—or a DeviantArt account.
More info coming soon!
Facebook event invite here.
Mel stuff:
Hey! Remember when Mel did our awesome bookmarks?! We love them so much!