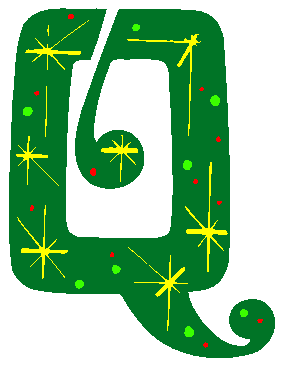 Tis the season for Quimby's holiday hours!
Everyday until Christmas we're open at 11am!
Dec 24th noon-5pm
Dec 25th closed
Dec 31st noon-5pm
Jan 1st, 2013 CLOSED
But of course quimbys.com is open 24-7!
Please note: want your items to arrive by Dec 24th? We suggest ordering by Dec 15th. After that date, we can't promise they'll be there in time.
Quimazon!
Are you looking for something you want to buy from us but we don't have it? Online shopping for books or media? Why not kick down a bit to Quimby's? If want to order stuff we don't normally carry, you don't have to go to online megastores like Amazon. Instead, consider ordering from a wholesale distributor we hooked up with, using a service we snarkily call Quimazon. They can ship items from their warehouse to you directly. You get 25% off, and you can ship it wherever you want for cheap. We get a small kickback for directing you to them. They carry a wide variety of fiction, graphic novels, poetry, art and design books, screenplays, text books, CDs, DVDs, Blu-Ray, calendars and more.