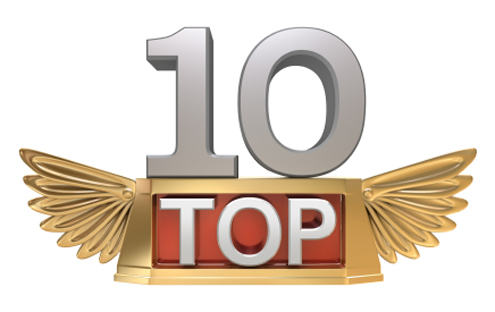 But first! A reminder: We'll be closing tomorrow (Nov 23rd) at 5pm, be closed on Nov 24th and open Nov 25th from noon to 10pm. See you then!
1. Habibi by Craig Thompson (Pantheon) $35.00
2. Lucky Peach #2 The Sweet Spot (McSweeneys) $12.00
3. Slingshot 2012 Large Organizer (Slingshot Collective) $12.00 – The planner with a daily dose of radical history, infoshop contact list, useful essays, menstrual calendar, address book, everything basically.  If you have color preferences, list a couple in your order notes!
4. Field Guide to the Aliens of The Next Generation – Season One by Joshua Chapman $2.00 – Yes, you read that right. It's hilarious. As you would expect.
5. Slingshot 2012 Small Organizer (Slingshot Collective) $6.00
6. Optic Nerve #12 by Adrian Tomine (D&Q) $5.95
7. Punk Planet #46 $3.95 – We've got lots of back issues of this one. Come in the store and see for yourself.
9. Railroad Semantics #4 Fall 10 $6.50
10. Remedy Quarterly #4 Celebration – Stories of Food Recipes For Feeling Good $7.50