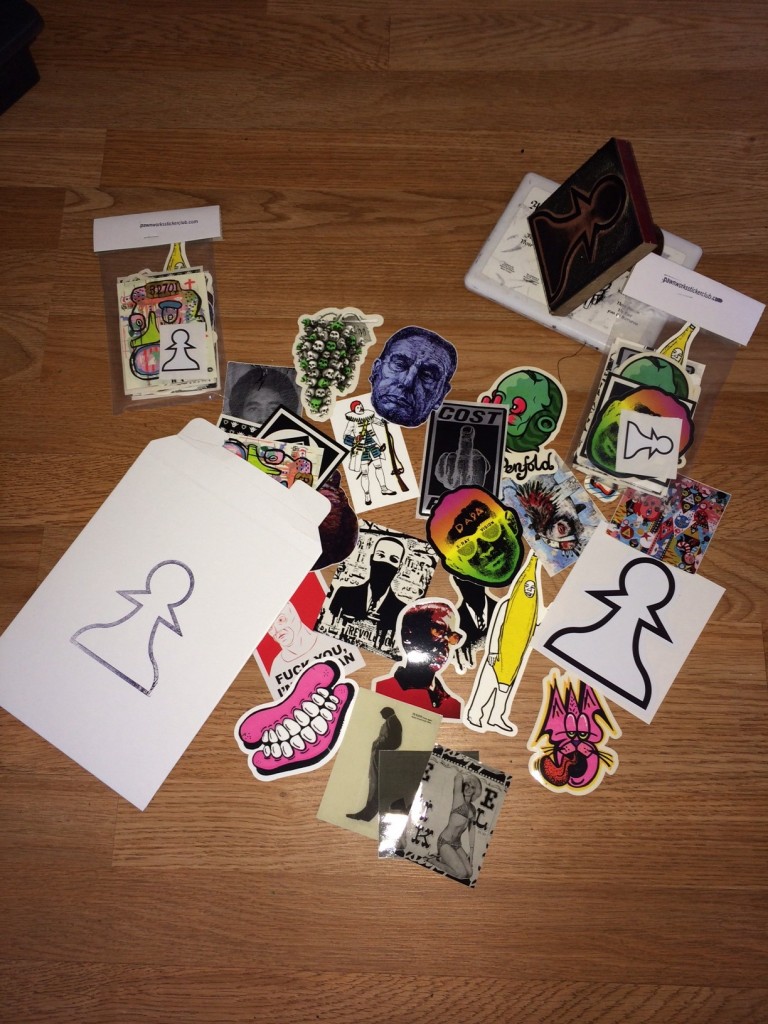 Pawn Works Sticker Club Pack $10.00 – Join the Left Handed Wave club! Local sticker gangstas unite!
Zines
The Difference Between #2 How Some Things are Similar Yet Different by Billy McCall $1.00 – Hilarious!
It Is The Awkwardness That Increases my Satiation by MER $5.00
Pieces #9 Escape Artist #11 Split Zine On Death by Nichole & Jolie $2.00
I Spent a Month With a Vase I Spent Two Weeks With a Book (August SPARE Residency) by Lu Zhang $10.00
Historical Failure on Anarchism – Implications for the Future of the Revolutionary by Christopher Day $4.00
Essential Recipes for All Occasions by Anna Ricklin and Elly Blue $3.00
Xerography Debt #34 $4.00
How To Make Cushions Pillows and Bolsters by M. Miller $10.00
Poolside Beauties $10.00
Small Monuments by Mark Rospenda $3.50
Comics & Comix
Bats #2 Life in the So Called Space Age by Vanessa Capshaw $4.00
Yo Miss #3 A Graphic Look at High School by Lisa Wilde $3.00
As You Were #2 A Punk Comix Anthology by Mitch Clem $5.00
Girl Fuck – An Introduction to Girl on Girl Lovin' by Erika Moen $5.00
Graphic Novels & Trade Paperbacks
Alone Forever: The Singles Collection by Liz Prince (Top Shelf) $9.95
OMGCow vol 1 a Semi Daily Comic Diary August 2009-January 2011 by Sheika Lugtu $15.00
Jacky's Diary by Jacky Mendelsohn $39.99
DMZ Book 1 Deluxe Edition  by Brian Wood et al. $29.99
JLA vol 4 TPB by Grant Morrison et al. $24.99
Babys In Black: Astrid Kirchnerr, Stuart Sutclilffe and the Beatles by Arne Bellstorf (First Second) $15.99
Fables Deluxe Edition Book 8 by Bill Willingham et al. $29.99
Art & Design Books
Skull Art Prints – 20 Removable Posters $22.95 – 20 removable posters by trendsetting artists, and fitting into the standard frame 11 x 14 inches. The 20 works featured on the posters are by: French, Patrick Thomas, Carissa Rose, Drew Millward, Dan Stirling, James Joyce, Dominick Rapone, Boo Davies/Quiltsrÿche, Noah Scalin, Noma Bar, Paul Alexander Thornton, Pure Evil, Rich Fairhead, Zeke Clough, Zoe Dorelli, Craig Robson, Megamunden, Sarah King, Sergei Sviatchenko, and Andres Guerrero.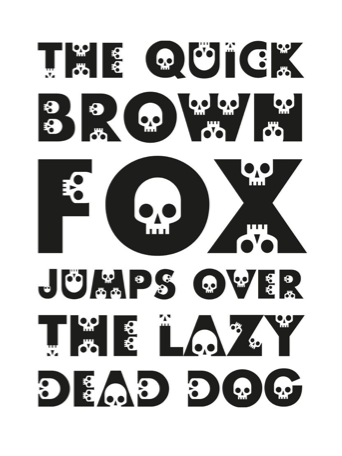 Love Letter to the City by Stephen Powers $24.95
Bad Graffiti by Scott Hocking (Black DOg Publishing) $14.95
DIY
How to Move by Bike: Tales and Tips to Inspire by Steph Routh (Hopscotch Town Publishing) $9.95
Essays
The Disaster Diaries: One Mans Quest to Learn Everything Necessary to Survive the Apocalypse by Sam Sheridan $16.00
The Science of Monsters: The Origins of the Creatures We Love to Fear by Matt Kaplan $16.00
The Aftermath of Forever: How I Loved and Lost and Found Myself by Natalye Chiloress (Microcosm) $12.95
Exploding the Phone: The Untold Story of the Teenagers and Outlaws Who Hacked Ma Bell by Phil Lapsley $18.00 – Now in soft cover.
Tooth Fairy: Parents, Lovers, and Other Wayward Deities by Cliff Chase $24.95
Film & TV
Dr. AC Presents: Hidden Horror: A Celebration of 101 Underrated and Overlooked Fright Flicks by Aaron Christensen and William Lustig $15.00
Sex & Sexy
Twisted Bondage with an Edge (Cleis) $15.95
Sexplosion: From Andy Warhol to a Clockwork Orange – How a Generation of Pop Rebels Broke all the Taboos by Robert Hofler $27.99
Fiction
The Flamethrowers by Rachel Kushner $17.00 – Now in soft cover.
Swan Gondola by Timothy Schaffert $27.95
Mango Lassie, A Memoir of the Sixties by Dougie MacKenzie $23.00
Lit Journals
The Believer #105 Feb 14 $8.00
Magazines
Bizarre #210 Mar 14 $10.50
Frankie #57 $15.95
Gup #39 $14.99
GAG #1 Girls Against God $15.00
Juxtapoz #158 Mar 14 $5.99
True Crime Jan 14 $8.99
Smith Journal #9 $17.99
Sofilm #3 Jan 14 $9.99
Uncut #201 Feb 14 $9.99
Tattoo Collection #60 $7.75
Kids Stuff
29 Myths on the Swinster Pharmacy by Lemony Snicket & Lisa Brown (McSweeney's McMullens) $14.95
Other Stuff
Garbage Pail Kids 2014 Series 1 Card Pack 10 Sticker Cards Brand New Series $2.99
Yo La Tengo Tree DVD and Vinyl Figure Set by Jim Woodring (Press Pop) $45.00