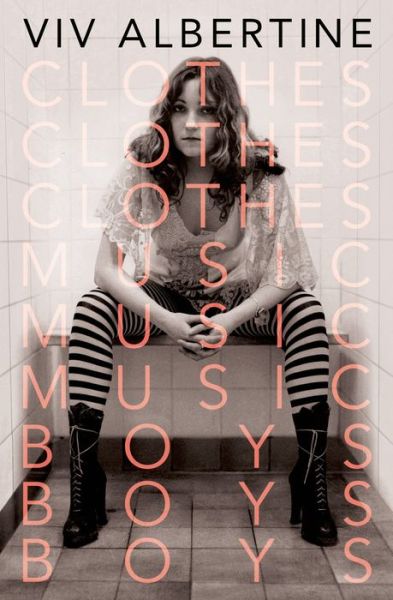 Clothes, Clothes, Clothes. Music, Music, Music. Boys, Boys, Boys. by VIV Albertine $27.99 – Memoir from the lead guitarist and songwriter from The Slits.

How Not to Write by Lisa Carver $15.95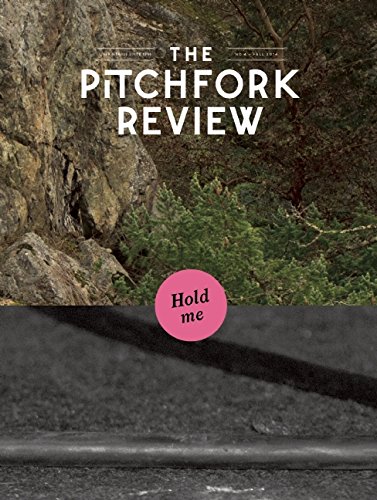 The Pitchfork Review #4 Fall 14
Not to be confused with things about the band THE FALL ON Pitchfork.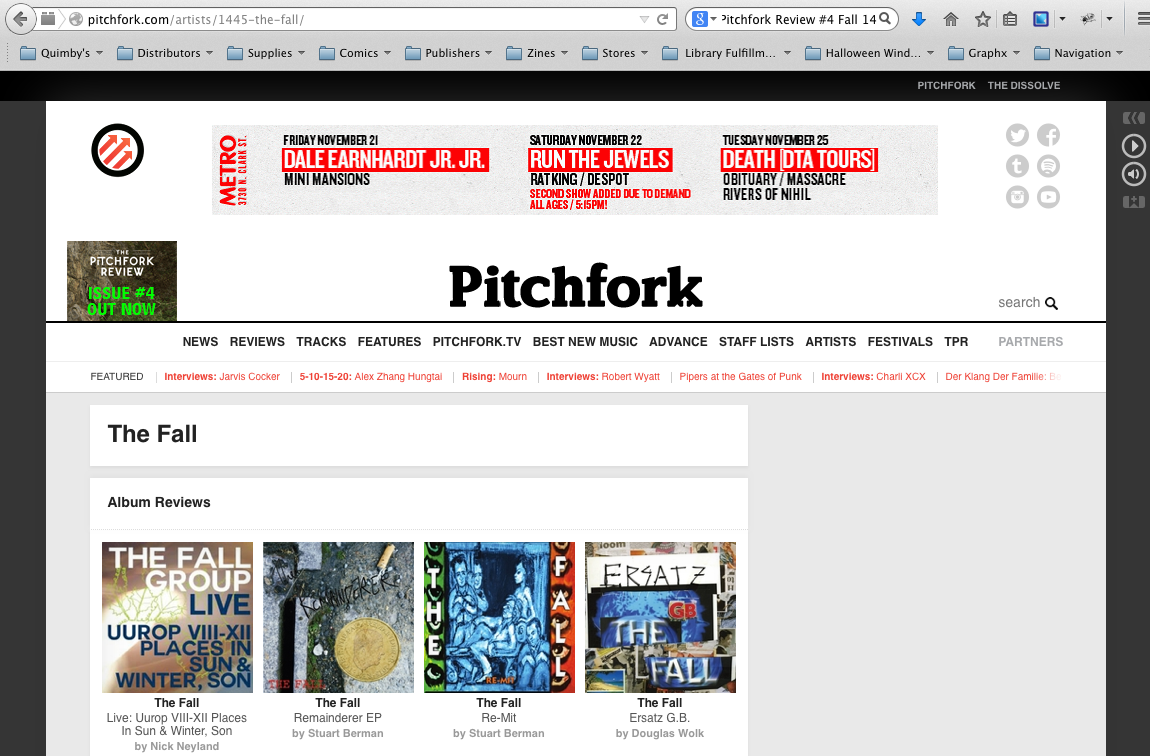 Zines
Significant Others Guide to Interacting with the Disabled by William Takahashi $10.00
LTLE Letters to the Editor by Katherine Riley $2.00
Tokyo Records #1 $1.00 – A frequent Quimby's shopper and music fan went to Tokyo and documented his experience with his experience buying records.
El Aleph Magazine vol 1 $20.00
Here It Is My Beautiful Fucking Heart by Jon Michael Frank $15.00
Emem in between two objects touching $5.00
Biff Boff Bam Sock #4 Nuptial Edition by Anna Jo Beck $3.00
SeXXX Files #2 by Elizabeth Tieri $6.00
Wild Pumpkin Patch by The Back to Print Creatives $20.00
Jelly Legs #1 by Kristy Black $4.00
Just Make Pictures Zine #5 Smoking in Public by Michael Jarecki $4.00
Chicago-based Temporary Services collective/publisher/troublemakers are doing this kind of residency/kind of exhibition where they put out like amillion zines in a short span of time and show it off at the SAIC. Here are a few new publications from them: Chiraq & Its Meaning(s) by Project NIA (Temporary Servies) $5.00, Leftover Rightunder 2 by Wes Janz $6.00, Due Time $5.00
Comics & Minis
Love Particle Three Stories by Sam Sharpe $5.00 – Includes the stories Love Paritcle (was in a CAKE Anthology), End of Action (from the Hic and Hoc Illustrated Journal of Humor vol 1) and Less Than Three.
Labyrinthectomy Luncheonette by Chris Cilla (Revival House) $4.99
Laskimooses #20 Päivän tuoksuvalla hetkellä $7.00
Hoody #2 Bandit and the Zomby Horde by Joel Maxime Jr. $15.00
Panthor #1 $9.00
Sexy Babes over Sexty Nine by Aaron Manczyk $2.25
Fuck the Already Alienated Author One Full Year by R. Burns $2.00
Ten Minicomics vol 2 by Alex Nall $5.00
Graphic Novels & Trade Paperbacks
Cochlea and Eustachia by Hans Rickheit (Fantagraphics) $19.99
Vapor by Max (Fantagraphics) $24.99
Big Oldie: A Collection of Comic Zines by Rick V $8.00
Mind Mgmt vol 4 The Magician by Matt Kindt (Dark Horse) $19.99
Saga Book 1 by Brian K. Vaughan, Fiona Staples and friends (Image) $49.99 – Fancy hardcover collecting the first three trade paperbacks (issues #1-18).
Runaways: The Complete Collection vol 2 by Brian K. Vaughan & friends (Marvel) $34.99
Fairest in All the Land by Bll Willingham (Vertigo) $14.99
Incal by Moebius and Alejandro Jodorowsky (Humanoids) $44.95
Fiction
Beautiful You by Chuck Palahniuk $25.95 – How much sex is too much sex? Isn't that like, every Chuck Palahniuk book? Like how much (fill in the blank) is too much (fill in the blank)? -LM
Normal Ave by Alex Bonner $18.50
Humor
That's Not Funny, That's Sick: The National Lampoon and the Comedy Insurgents Who Captured the Mainstream by Ellin Stein $16.95 – Now in soft cover.
Essays & One Other Slightly Unclassifiable Book
Best American Nonrequired Reading 2014 ed. by Daniel Handler and Lemony Snicket $14.95
Unspeakable and Other Subjects of Discussion by Meghan Daum $26.00
Film & TV Books
Yes Please by Amy Poehler $28.99 – Would be a sort of appropriate mainstreamy companion to the aforementioned Lisa Carver How Not to Write book above. Haikus, lists, memoir-y stuff, instructions. Plus, for those of us who get Google updates for "Celebrity Memoirs," the internet seems to be all up in arms because she did (GASP) ecstacy. Well I never! -LM
Politics & Revolution
Writers Block #1 Voices of Women Inside by Anotonio Garcia (Beyondmedia Education) $10.00 – From Beyondmedia's Women and Prison project, a 36-page zine compilation of "deeply personal narratives, visceral creative writing and provocative scholarly essays" about the lives and thoughts of incarcerated women and their families. Includes Marilyn Buck's "Prison Life: A Day," a detailed and intense account of prison from wakeup count to lights out.-GS
Our America: A Hispanic History of the United States by Felipe Fernandez-Armesto $16.95
Magazines
Tape Op #104 Nov Dec 14 $4.95
Bust Dec 14 Jan 15 vol 90 $5.99
Bite Me Magazine #2 The Hair Issue $20.00
Razorcake #83 Black Rainbow $4.00
Kinfolk vol 14 Winter Issue $18.00
Cabinet #54 Sum 14 Accident $12.00
Dwell Dec 14 $7.50
True Crime Nov 14 $8.99
Murder Most Foul #94 $9.99
Make vol 42 $9.99
Lula #19  $17.99
Lagom #1 $19.95
Paper Magazine Win 14 vol 31 #3 $10.00 – Yeah yeah it's the one with the cover that everyone wants.
Internationalist #38 Oct Nov 14 $.50
Harpers Magazine Dec 14 $6.99
Tattoo Collection #65 $7.75
Lit Journals
Nimrod International Journal vol 58 #1 Awards 36 $11.00
Parody vol 3 #2 $5.00
Childrens Books
Anna and Froga: Thrills Spills and Gooseberries by Anouk Ricard (DQ/Enfant) $14.95
Books by MC McNellis: Ant Adaption, Ibex Idiom, Anteater Analogy, Kiwi Simile $12.00 each
Other Stuff
Field Notes Ambition Edition $9.95 – 25th quarterly COLORS edition: embossed, gilded edges and includes 3-Pack of datebook, ledger, and memo.