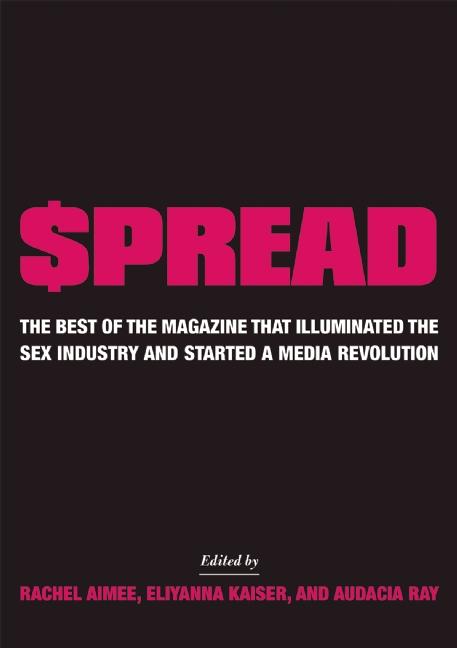 $pread: The Best of the Magazine that Illuminated the Sex Industry and Started a Media Revolution ed. by Audacia Ray, Eliyanna Kaiser & Rachel Aimee (The Feminist Press) $24.95 – Stories from and about $pread, published by and for sex workers, from 2005-2011.
Zines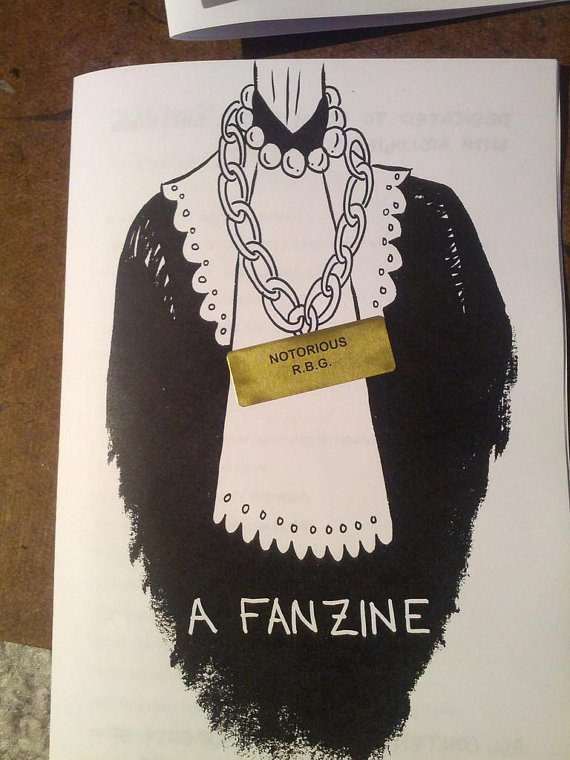 Notorious RBG A Fanzine $2.00 – Ruth Bader Ginsburg in da house. Contains poems by Amber Nelson, illustrations by Neil Brideau, and a comic by Colleen Frakes.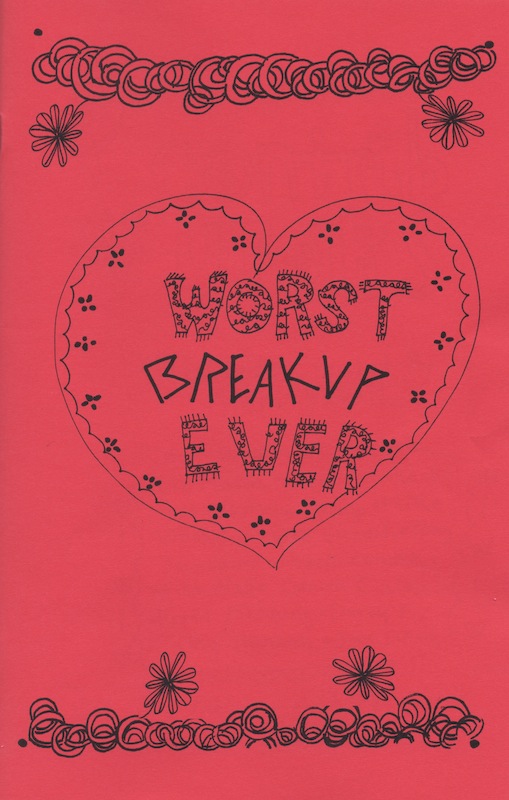 Worst Breakup Ever ed. by Nicki Yowell $4.00 – A Self-Publishers of Chicago (SPOC) anthology. Featuring work from Tony Jeswald , Victoria Harley, Liz Mason, Rachael Zalutsky, Brett Manning, Alex Nall and more. Compzine all about the demise of relationships from the folks of Self-Publishers of Chicago (SPOC). Contains tales of woe ranging from post-coital fish attacks, school dance dumps, ill-timed apartment leases and the urban phenomenon of "ghosting". If you've ever dropped a zero for not loving your favorite late '90s Keanu Reaves movie, this zine is for you.  This dose of catharsis goes well with a box of chocolates and a middle finger for that ex that you just can't shake. Comics, essays, haikus, illustrations and more all with plenty of high school notebook style scrawlings.
Pray Fuck Drive by Johnny Murdoc $8.00
Proof I Exist #19 by Billy Roberts $2.00
KerBloom #112 Jan Feb 15 by Artnoose $2.00
My Complicated Relationship With Food vol 2 Reviews of Some of the Things We Put in Our Mouths by Zach $1.00
Useless Records #1 $2.00
228 Labels #1 by Joe Cunningham $2.00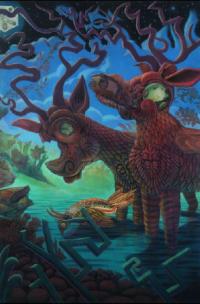 Mescaline Story by Karl Noyes & David Ball $2.00 – Form follows function down the rabbit hole in this instructional nonfiction tale about a group of young friends, a spring day in Minnesota, and some happy pink pills of artisinal synthetic mescaline. Contains many trip-tips on what to do, and what to never, ever to do, if & when you find yourself down a shady lane rolling dice with Satan & hunting down The Berzerker. Includes color collages by the author. -GS

Comics & Minis
Top of the Line (various issues) by Daniel McCloskey, various prices
Me Nut Nut Nut #0 by Jason Murphy $5.00
Stripburger #64 $8.00
Cosmic Death Trip Funnies #1 by Charlie Fogel, Plastic Crimewave and Dawn Aquarius $4.00

Graphic Novels & Trade Paperbacks
Whitman Illuminated: Song of Myself by Walt Whitman and Allen Crawford (Tin House) $28.95
Totally Awesome Adventures of Superfun Yeah Yeah Rocketship #1 $10.00 – Comics anthology.
Kick Ass vol 3 by Mark Millar and John Romita Jr. $24.99
Dripping with Fear the Steve Ditko Archives vol 5 (Fantagraphics) $39.99
Princess Decomposia and Count Spatula by Andi Watson (First Second) $14.99
Walking Dead Book Eleven by Robert Kirkman and friends $34.99
The Sculptor by Scott McCloud SIGNED EDITIONS! (First Second) $29.99 – For the same price as non-signed. Comes with a bookplate!
Comics Crit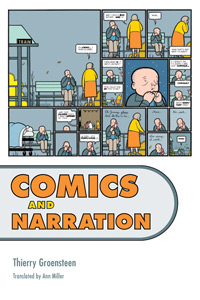 Comics and Narration by Thierry Groensteen (UnivofMiss) $30.00 – Insightful reflections in comics crit about such topics as how the conventions of the medium function, narration in autobiographical comics, rhythm in comics and the relationship of comics to contemporary art. Uses examples from Chris Ware and Crumb, among others. Comics and Language: Reimagining Critical Discourse on the Form ed. by Hannah Miodrag (UnivofMiss) $30.00 – Suggestions for a more nuanced way to interpret comics. Drawing from Life: Memory and Subjectivity in Comic Art ed. by Jane Tolmie  (UnivofMiss) $30.00 – Essays that query the roles of trust, truth, and family memoirs in autobiographical comics.
Fiction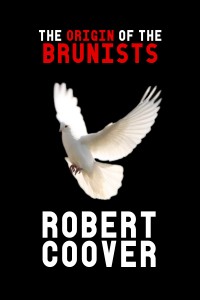 Origin of the Brunists by Robert Coover (Dzanc Books) $17.95 – The 1966 classic back in print! The survivor of a small twn coal-min explosion is aopted as a prophet by a cult that awaits the apocalypse atop the site of the disaster. The novel thatwon the William Faulkner Foundation Award for Best First Novel and instantly established Robert Coover's fictional mastery. Coover went on to win fellowships from the Rockefeller Foundation, the Guggenheim Foundation, and the National Endowment for the Arts.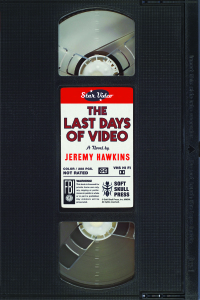 Last Days of Video by Jeremy Hawkins (Soft Skull ) $15.95 A "save the rec center" style novel about a dying video store against the big Blockbuster down the street. Like Breakin' 2, but about a video renting instead of dancing. -LM
Something Good, Something Bad, Something Dirty: Stories by Brian Alan Ellis $10.00 – A dude jumps out of a window, drunk Harry Dean Stanton look-a-likes dressed as Santa Claus, floating Mickey Mouse T-shirts, and lawn gnomes on fire and more!
Binary Star by Sarah Gerard (Two Dollar Radio) $16.00
Lucky Alan and Other Stories by Jonathan Lethem $24.95
Music Books
A Man Called Destruction: The Life and Music of Alex Chilton, From Box Tops to Big Star to Backdoor Man by Holly George-Warren $18.00
Food
Rappers Delight: The Hip Hop Cookbook by Joseph Inniss and friends (Dokument) $15.95 – 30 recipes inspired by hip hop icons, from Wu-Tang Clam Chowder to Public Enemiso Soup, Run DM Sea Bass and Busta Key Lime Pie.
Politics & Revolution
Governing By Debt: Semiotext[e] Intervention Series by Maurizio Lazzarato $13.95
Outer Limits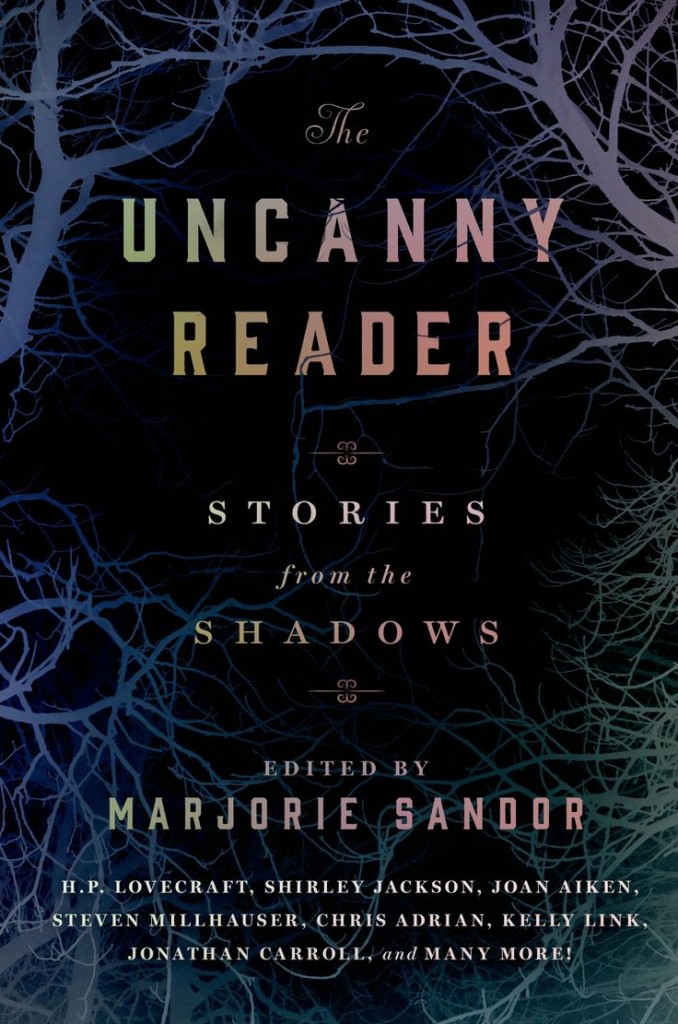 The Uncanny Reader: Stories from the Shadows, ed. by Marjorie Sandor $21.99 – Tales of doppelgangers, automatons, the supernatural, and an unstable sense of self, home and planet. Vintage Poe, Kafka, and Lovecraft but also contemporary folks like Aimee Bender, Kelly Link, Joyce Carol Oates and more.
Tales of the Marvellous and News of the Strange: The First English Translation of a Medieval Arab Fantasy Collection by Malcolm C. Lyons $30.00
Kids Stuff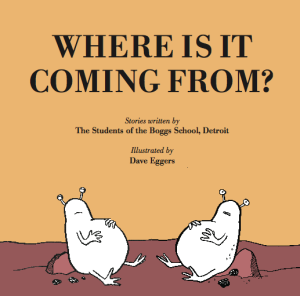 Where is it Coming From? Stories Written by The Students of Boggs School, Detroit and illustrated by Dave Eggers (826Mich) $17.99
Books by Melissa Rohr: Aquatic Coloring Book, Woodland Coloring Book $10.00 each
Casey at the Bat and Other Diamond Tales by Willard Mullin & friends (Fantagraphics) $9.99
Magazines
Lucky Peach #14 Obsession $12.00
True Crime Feb 15 Dectective Monthly $8.99
Purple Fashion vol 3 #23 Spr Sum 15 $55.00
Love Magazine #13 Kendall on Cara $17.99
Shindig #45 $12.99
Harpers Magazine Mar 15 $6.99
Lit Journals, Chap Books & Poetry
Zizobotchi Papers vol 1 Win 15 $10.00
Fields Magazine #3 Win 15 $12.00
Tijuana Book of the Dead Poems by Luis Alberto Urrea (Soft Skull) $15.95
Court Green #12 $10.00
Any Other Time #1 by Nick Kuntz $2.00
Sexy
Distracting Ghosts #1 by Johnny Murdoc $8.00 – Queer smut photo zine.