Zinester Trading Cards by Bunny Ears Distro $3.00 – You get 9 full color cards printed on glossy cardstock paper (randomly selected from the series of 32), plus one sticker of another card. Each card measures 2.75″ X 4.25″. Front of the card shows the person or place, back of the card tells stats and contact information. Folks like Cristy C. Road, Alex Wrekk, Billy Da Bunny, Anne Elizabeth Moore, Bradley Adita, Adam Gnade and more! Collect them all!
Zines
Pizza Libs #1 by Dave Roche and the CHIPRC $1.00 – Made for a Chicago Zine Fest fundraiser at our local Dimo's by Dave "On Subbing" Roche, brought ot you by CHIPRC, the Chicago Publishing Resource Center. Get a PIZZA this!
Destroy Your Body: A Stick N Poke Guide by David Beltran $10.00
Brooklyn To Mars #8 $7.99
Incandescent: A Color Film Zine, issues #6 & #7 by Marissa Csanyi and Helen Jones $14.00 each
Life Made Easier #2 Fed Up by Mikie Poland $5.00
Full Frontal: A Coloring Book For Pervs by Jane Lily $4.00
Body Building Mar 15 $1.00
One Euro Coin: What Is It Worth – A Memoir by Maddie Wells $5.00
Desire vol 1 #2 by the Marxist Book Club $2.00
Comics & Minis
Teaching Robots How to Recognize Their Own Bodies vol 1 by M. Flaherty and T Massa $3.00
Screamin Mad Squatchies by Hannah Rutigliano $4.00
Floormallow #1 by Vanessa Treacle $3.00
Masculine Feminine by Tim Peters $4.00
Circuity by Quintin Caldwell $2.00
Mindfulness Comics by Jondrawdoer $5.00
Comic Stripper, issues #0 and #1 by Megan Rose Gedris $3.00 each – The comic diary of florence of alabia. Sex, drugs and rock'n'roll.
Tuki #3 Enter Kwarell Save the Humans by Jeff Smith $3.99
Graphic Novels & Trade Paperbacks
Museum of Mistakes: The Fart Party Collection by Julia Wertz (Atomic) $24.00
Zenith Phase Two by Grant Morrison & Steve Yeowell $25.00
Just So Happens by Fumio Obata $17.95
Humans vol 1 Humans for Life by Tom Neely and Keenan Marshall Keller $9.99
Roller Girl by Victoria Jamieson $12.99
Final Incal by Moebius and Jodorowsky (Humanoids) $34.95
Comics Crit
Peter Bagge: Conversations (UP of Miss) by Kent Worcester $40.00
Art & Deisgn Books
F Scott Hess $34.95
Fiction
Delicious Foods by James Hannaham $26.00
Trivia
AsapSCIENCE: Answers to the World's Weirdest Questions, Most Persistent Rumors, and Unexplained Phenomena by Mitchell Moffit & Greg Brown $23.99
Film
Memoirs Of a Ninety Year Old Hippie by Lillian Darr $10.95
Politics & Revolution
Beyond Magenta: Transgender Teens Speak Out by Susan Kuklin (Candlewick) $12.99
Magazines
Bitch #66 $5.95 – Cyber Crime Law and Order Issue
Juxtapoz #171 Apr 15 $6.99
The Baffler #27 $12.00
Drift vol 1 $24.00 – A new coffee culture mag. This issue: New York!
Cabinet #55 Fall 14 Love $12.00
Skeptical Inquirer vol 39 #2 Mar Apr 15 $4.95
Gothic Beauty #46  $7.99
Flaunt #140 The Location Issue  $15.95
Laphams Quarterly vol 8 #2 Spr 15 $17.00
Nostalgia Digest Spr 15 Jack benny $4.50
High Times May 15 $5.99
Dark Side #164 $11.99 – Girls of our Screams!
Fader #96 Feb Mar 15 $5.99
Decibel #126 Apr 15  $5.99
Mojo #256 Mar 15 $10.50
Ghetto Blaster # 40  $4.50
Lit Mags & Journals
Catamaran Literary Reader vol 2 #4 Fall 14 $10.00
Public Space #22 Win 15 $12.00
Other Stuff
Flash Tattoo Tech Decals $9.95 – Tweet tweet! Add some humor to your gizmo. WI-FI OR DIE!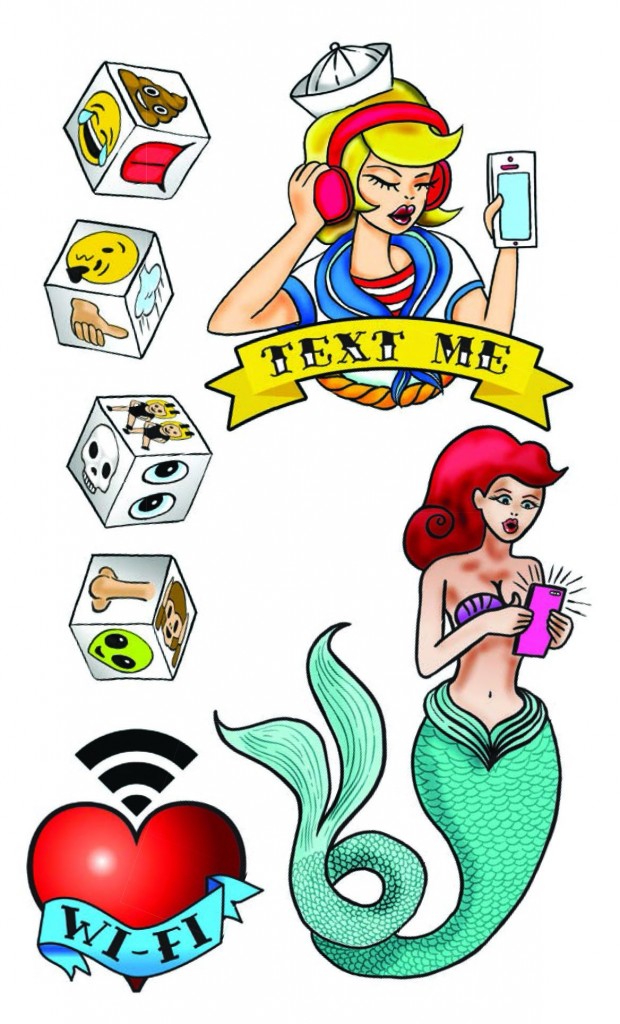 Back in stock!
Girl In a Band by Kim Gordon $27.99